2020 Was Turning Point For Fixed Income ETFs And ESG
01.14.2021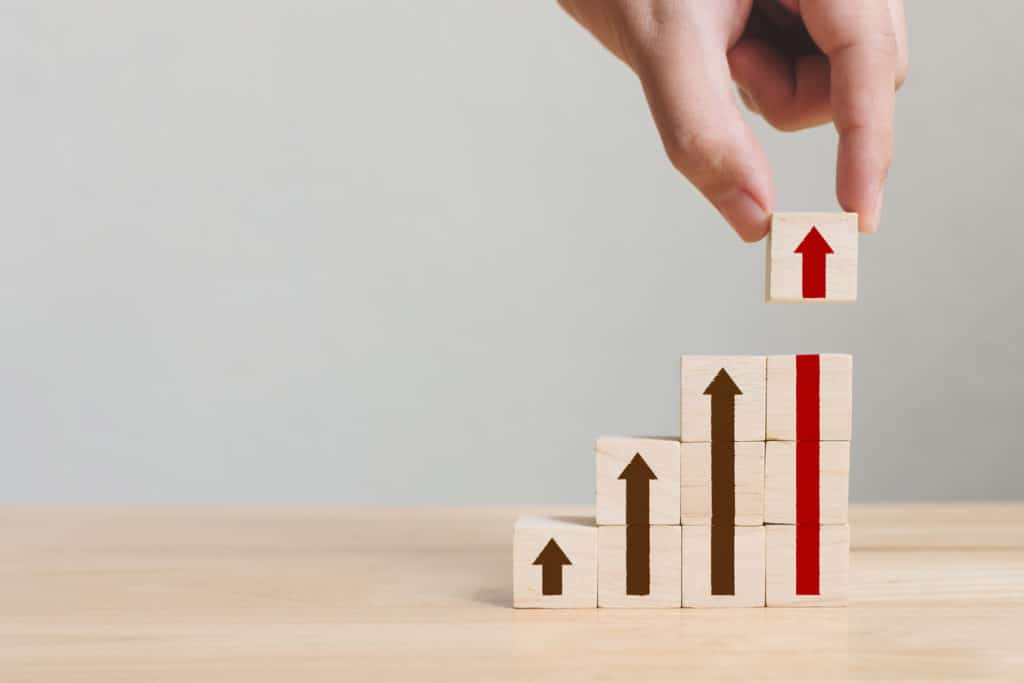 Laurence Fink, chairman and chief executive of BlackRock, said he expects the firm to manage $1 trillion in sustainable assets by the end of this decade and the same amount in fixed income exchange-traded funds in the next two or three years.
Fink said on the results call today that BlackRock had $391bn (€322bn) of total net inflows in 2020. This reflected 5% organic asset growth and 7% organic base fee growth, including record performance fees.
Larry Fink shares his insights on BlackRock's Q4 earnings results https://t.co/k7QXvP8EnX pic.twitter.com/DHEYt1C8Pn

— BlackRock_News (@BlackRock_News) January 14, 2021
Fink continued that flows were positive across every asset class, investment style and region as total assets under management reached $8.68 trillion at the end of last year.
"Our strategic areas of investment flourished in 2020 as we saw record client demand for active equity, sustainable, cash and alternative investment strategies, generated $185bn of net inflows into iShares ETFs and surpassed $1bn in technology services revenue," he added.
Sustainable investing
Fink said there was a client preference for sustainable investing which had $68bn of net inflows, growth of more than 60% as Blackrock launched more than 100 environmental, social and governance products in 2020.
A BlackRock survey found that respondents intend to raise their ESG exposure from 18% to 40% over the next five years.
"Our $200bn in sustainable assets will grow to $1 trillion by the end of this decade," said Fink.
Fixed income ETFs
BlackRock's ETF business, iShares, had total inflows of $185bn last year, including $60bn from Europe which is becoming increasingly important, $47bn in ESG products and $89bn in fixed income.
Fink said the firm's ETF assets under management reached $2 trillion in the US last week and he expects this to double in the next four years.
"Client adoption of fixed income ETFs reached a turning point last year," he added. "More than 100 new asset managers and asset owners started using them."
He continued that 80 of the top 100 asset managers now use fixed income ETFs
"We have $690bn assets in fixed income ETFs and that will grow to $1 trillion in the next two to three years," said Fink.
Assets invested in the global ETFs and ETPs industry increased to a new milestone of $7.99 trillion at the end of last year, a rise of 25.6%, according to ETFGI, a leading independent research and consultancy firm.
@ETFGI reports assets invested in #ETFs and #ETPs listed globally reach a new milestone of US$7.99 trillion at the end of December 2020

Read More – https://t.co/PQcyV5Z87Y

— ETFGI (@etfgi) January 14, 2021
Net inflows last year were a record $762.87bn. Equity ETFs attracted the highest net inflows last year of $365.7bn followed by fixed income at $230.7bn according to ETFGI.
One of the drivers of the rise in ETF flows has been the increase in digitalisation in wealth management and the shift from a fee-driven to an advice model.
"There is growth in customised and model portfolios," Fink added, "We expect this will drive more than 50% of iShares flows in coming years."
In November last year BlackRock acquired Aperio, which specializes in  customizing tax-optimized index equity separately managed accounts to reflect each client's unique risk, tax, and personal values preferences. Aperio has also pioneered individually customized ESG portfolios.
Growth strategy
Gary Shedlin, BlackRock's chief financial officer, said on the call that the firm has a unique opportunity to invest more aggressively amid industry consolidation and disruption. For example, BlackRock is in the middle of a cloud migration and will be investing in technology services, and strategic areas such as sustainability and alternative investment strategies.
BlackRock today announced a minority investment in Clarity AI, a sustainability analytics and data science platform, which will be integrated with  Aladdin, the firm's end-to-end operating system for investment professionals. A Blackrock survey found that the majority, 53%, of respondents cited concerns about "poor quality or availability of ESG data and analytics" as their biggest barrier to adopting sustainable investing.
Mary-Catherine Lader, head of Aladdin Sustainability at BlackRock, said in a statement: "We're investing in new analytics and software in Aladdin and are also integrating capabilities from strategic partners like Clarity AI so clients can understand their investments' social and environmental impact and risks."
BlackRock also recently launched Aladdin Climate, which gives investors measures of the physical risk of climate change and the transition risk to a low-carbon economy on portfolios.
Clarity AI uses big data and machine learning to create actionable sustainability and impact insights through analyzing more than 30,000 companies in almost 200 countries and supports regulatory and client reporting.
Rebeca Minguela, founder and chief executive of Clarity AI., said in a statement: "This strategic partnership with BlackRock reflects the growing demand for our innovative approach in helping investors assess the impact of companies on our society and planet."
BlackRock will join existing investors including Deutsche Börse, Kibo Ventures, Mundi Ventures, Seaya Ventures and Founders Fund.