AFME Analyses Liquidity Landscape Of European Markets
07.07.2020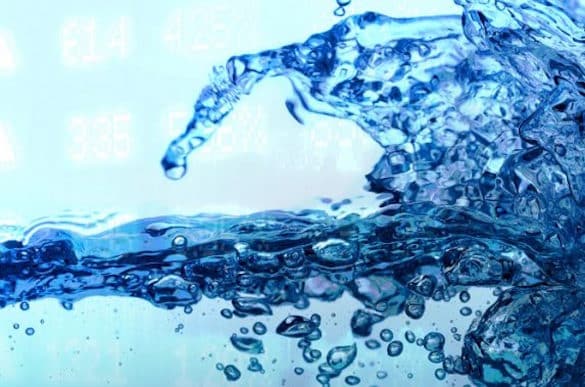 A diverse and competitive market structure has ensured European equity markets remain robust, according to a study published today by the Association for Financial Markets in Europe (AFME).
The study analysed the liquidity landscape of European markets using data provided by independent analytics firm Big XYT and revealed that for the first six months of 2020, 81% of addressable liquidity was executed on-venue, 13% on systematic internalisers and 6% over the counter (OTC).
Today, AFME published an evidence-based analysis that sets out our understanding of the liquidity landscape in European #equitymarkets.

Read our press release + report for the key findings: https://t.co/hUa2BJXzPL pic.twitter.com/3PtPEa5O9z

— AFME (@AFME_EU) July 7, 2020
Other key findings include:
81% of total addressable liquidity is found on-venue, with 13% being traded on systematic internalisers and 6% pure OTC. The share between lit and dark markets remained stable after the application of MIFID II, with the quality of price formation remaining strong.
The current range of execution venues serve different functions and market needs. Continuous lit order book trading is not interchangeable with the service provided by systematic internalisers, which play a critical role for pension and investment funds.
Pensioners and savers would be worse-off if diversity of trading was curtailed.
Better data reporting is needed to benefit investors, including increased identification and flagging of the different trade categories.
AFME's CEO Adam Farkas said:
"A diverse set of competitive execution venues for equities trading better supports the needs of investors, allowing them to efficiently allocate investments according to their specific needs. A robust market structure  fosters financial stability by providing a reliable cushion during distressed market conditions.
"We believe financial markets regulatory policy should not value the commercial interests of any one type of market participant, including exchanges, dealers and other types of intermediaries, over end users. Instead it should be data-driven and  focus on bringing benefits to end investors and issuers. This study provides a factual analysis of the share of liquidity between different types of execution venue and we hope that it will be used to understand EU equities market structure in a more substantive and detailed manner."
Better data collection
AFME supports the substantial improvement of the identification of different trade categories, which should help ensure that regulators and policy makers are able to develop a greater understanding of the status of European equity markets. The European industry body commended ESMA, the National Competent Authorities and policy makers for their continued work to improve the quality and completeness of data.
Sean Barwick, AFME's Associate Director, Equities, added:
"We remain committed to help in this difficult, yet critical task, and this report is part of our effort to support ESMA's data strategy.  We believe a formalised, more inclusive public industry wide forum would be invaluable to leverage market participants' experience and contribution to improve data quality and availability. Furthermore, we believe improving data should be prioritised before considering more substantial changes to the EU transparency framework so soon after MiFID II implementation."
This analysis was produced using data provided by Big XYT, an independent analytics firm.
Source: AFME