The Anti-Spa Miracle
11.06.2013
The Institute of Skinovation, Dangene at CORE: (66 East 55th Street) utilizes next wave technology to give you a personalized head-to-toe skin treatment. Unlike a spa, Dangene refers to itself as the "Mayo Clinic for Beauty," because the Skinovators at Dangene are like personal trainers for your skin, with their main goal of creating the most perfect version of you (not even a single freckle is over-looked!). They provide you with a customized treatment that depends on your skin, age, lifestyle, and schedule, and offer four different packages for you to choose from.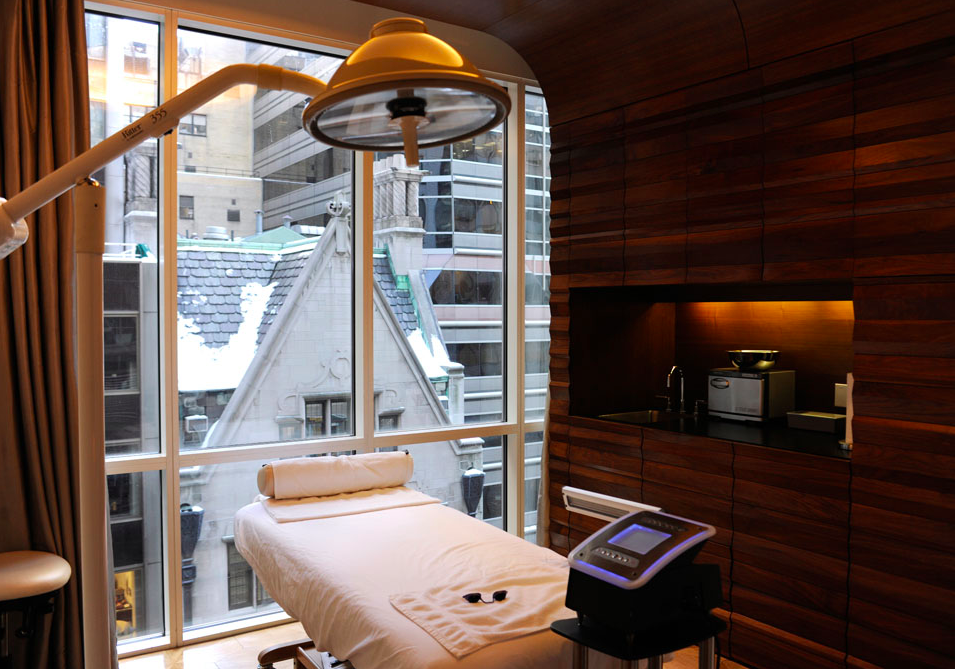 Focusing on the art and science of beauty, the Introductory Treatment alone includes cleaning of the neck, face, ears and de'collete'. Following the cleaning will include a complete extraction of the face, where your Skinovator will remove any blemishes, redness, or other unwanted bumps. A dry diamondtome microdermabrasion and wet hydrafacial treatment clean and smooth your skin. Next, you will receive a total body examination, total body dry diamondtome microdermabrasion, total body glycolic acid or TCA application and total body moisturizing. Depending on your skin and needs, your treatment might include tweezing or shaping of eyebrows, hair removal, ultrasound infusion of serums or masks, hyperbaric oxygen therapy, and red pulsating and LED light treatment on your lips. Following your treatment, a half hour of relaxation will include an LED broad spectrum treatment to remove any post-treatment redness.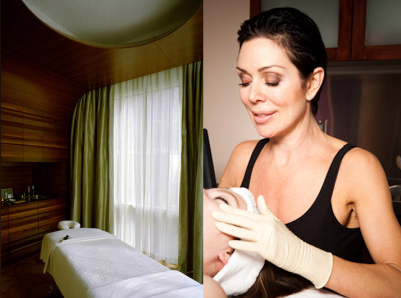 The skin treatments don't stop at anti-aging. If you have acne, they have a cure. If you have unsightly marks anywhere on your body, they will remove them. Any skin troubles you are having, Dangene and her team of experienced Skinovators will come up with a customized plan to treat it, as personal trainers do for your fitness. If there is something cosmetic that Dangene is unable to supply you with, she has a list of high-profile practitioners to refer you to.
Dangene is located on the sixth floor of the CORE: club. Decorated with an all white interior and assembled with some of the top Skinovators in NYC, Dangene creates a trusting and calming experience. You will leave your Introductory treatment with skin that looks younger, and just as soft as when you were a baby, which will only make you more inclined to go back for the rest of your treatments, or to try the Skin Rejuvenation, Laser, or Circ Cell Treatment packages.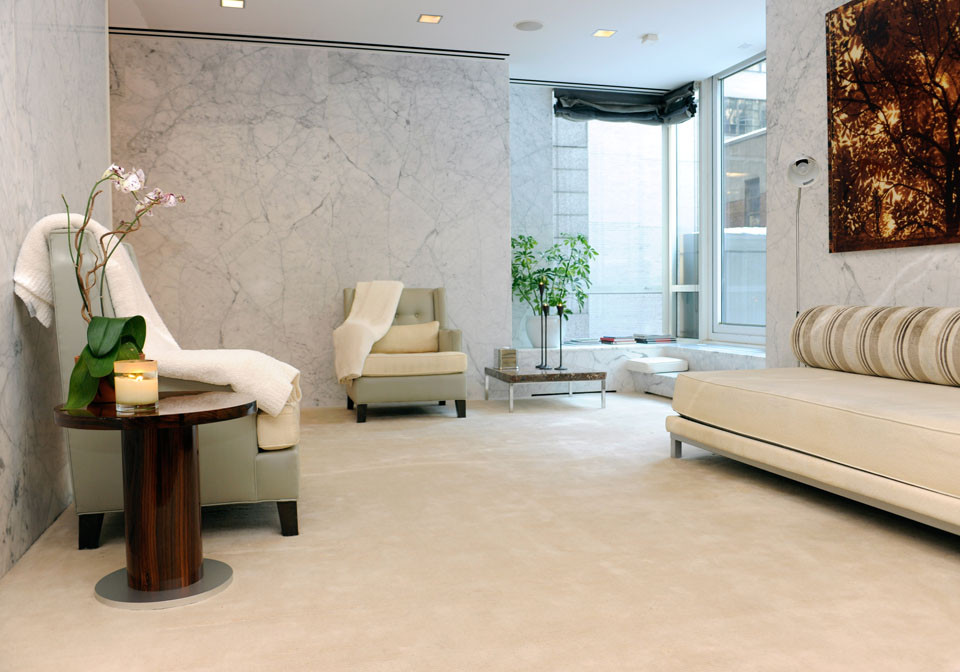 All of the Skinovators are handpicked and trained by Dangene herself, assuring only the highest quality of skin experts are employed. With the help of Dangene and her Skinovators, you can have younger and healthier looking skin in a matter of weeks. To look and feel your best, head over to Dangene, and experience a treatment from what she calls "the anti-spa."