Biden Win Could Be Positive For European Assets
11.03.2020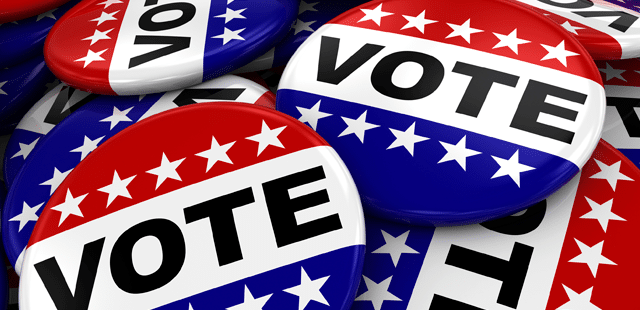 Asset manager Franklin Templeton said European assets could benefit if Joe Biden, the Democratic candidate, defeats President Trump in the US election.
Franklin Templeton said in a blog, Notes from the Trading Desk, that a Biden win could be positive for European assets given the reduced trade and geopolitical uncertainties, stronger US-Europe political and economic ties and major fiscal stimulus (infrastructure, clean energy and communications).
However the analysts also warned that a long wait for the result would be damaging. "The longer the wait for a result drags, the worse it will be for equity markets," said the blog.
Sonal Desai, Ph.D, chief investment officer of Franklin Templeton Fixed Income, said on a webinar today that asset prices and markets are running ahead of the real economy.
The big day has finally arrived—It's #electionday in the US! Join our investment leaders live as they talk about the possible impacts for global markets: https://t.co/wnF8ljPQ6e #election2020 pic.twitter.com/xHgJIsW71R

— Franklin Templeton (@FTI_Global) November 3, 2020
"As the economy reopens it should avoid permanent damage," she said. "The size of the fiscal package will keep markets in place."
Blaine Rollins, chief market strategist at 361 Capital, said in a blog that the VIX should retreat tomorrow and investors will place some new bets on the results of the election.
The market is as anxious as many voters are today. The S&P 500 VIX tapped forty last week, while the market retreated another high single digit percentage off its previous high for the second month in a row. Read more in our market commentary: https://t.co/3CbdaFcqHC pic.twitter.com/40BIYSkbUh

— 361 Capital (@361Capital) November 3, 2020
Rollins continued that in the event of a 'blue wave' for the Democrats he would expect interest rates to continue to rise and the U.S. dollar to continue to fall due to more spending on COVID-19 aid and on infrastructure.
"Rising rates and spending dollars allocated to infrastructure will help many cyclical stock sectors including financials, industrials, and basic materials," he added. "Look for the acceleration in economic activity to even help out the energy sector as oil prices rise."
There will also benefit credit markets, gold and commodity prices.
"While stocks should benefit from a collapse in uncertainty, some sectors will lag not because of fundamental deterioration, but instead because investors will be looking for other areas of the economy to outperform," said Rollins. "Don't be surprised if the leading stocks of the past (like technology and consumer defensive) become laggards as their profitable gains are redistributed into depressed value cyclicals."
Morningstar said in a report that a Trump defeat is unlikely to lead to an unwind of the US equity gains in the past four years. The report said: "The main drivers of equity performance from 2016 to 2019 were continued GDP growth, a rebound in the ratio of pretax profits to GDP, and a decrease in the corporate tax rate. Only the last factor was driven directly by Trump's election."
There is a chance #Democrats could recapture the #Senate and #Biden could become the next president. What could this mean for #healthcare, #taxes, and the #economy? https://t.co/I5WZSDSzQs #Election2020 #VOTE

— Morningstar, Inc. (@MorningstarInc) November 3, 2020
However Biden's plans to raise corporate taxes will have some negative impact on U.S. equities overall if enacted.
62% of investors globally are planning to adjust their portfolio after the US election based on the result. Learn more in #UBSInvestorSentiment. #shareUBS

— UBS (@UBS) November 3, 2020
ESG
Catherine Macaulay, sustainable investment analyst at Schroders, wrote about the potential environmental and social impact of a Biden presidency.
What would be the environmental and social impact of a Biden presidency? Find out more here: https://t.co/qlAczfU46C#elections2020 #ESG #infocus pic.twitter.com/9YDkeOzp7j

— Schroders (@Schroders) November 3, 2020
Macaulay said Biden would re-commit the US to the Paris Agreement and to a net zero emissions reduction target by 2050.
"This would mean significant investment ($2 trillion) into green industries and technologies, and it would also require tighter regulation of higher-emitting industries, including oil and gas, utilities and autos," she added.
In addition Biden would strengthen labour protection, improve access and affordability in healthcare and regulate big tech firms.
"Regardless of the election outcome, we expect an increased focus on on-shoring production and jobs to the US to benefit domestic companies and suppliers," Macaulay said. "This will have negative implications for international suppliers with high exposure to the US."
Corporates
The term "election" was mentioned during the earnings conference calls of 73 S&P 500 companies, or approximately one third of those that conducted earnings calls between September 15 and October 28 this year according to data provider Factset. This has risen from approximately one fifth during the same period four years ago.
"At the sector level, the financials (19) and industrials (15) sectors have the highest number of companies in which the term "election" was discussed during their earnings calls for Q3 2020 during this period," added Factset.
Tax policy was the most discussed area, cited by one quarter, or 18 of the 73 companies.