Bosonic Aims for "Holy Grail" of Cross-Custodian Digital Asset Settlement
09.08.2022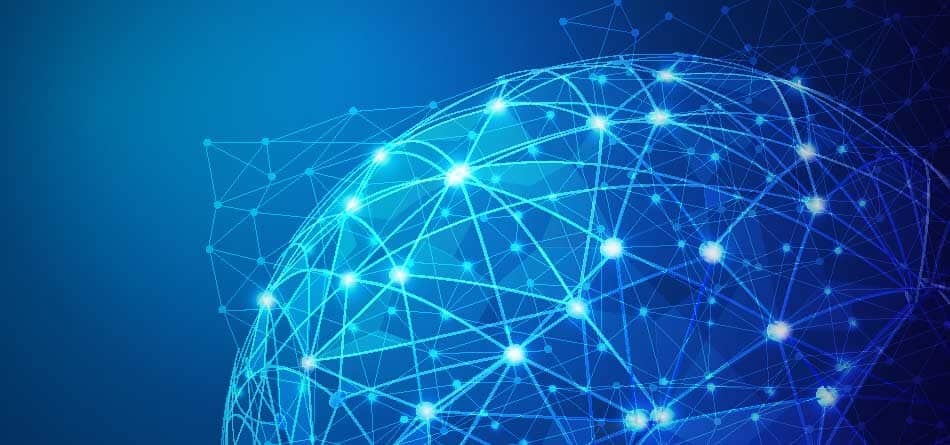 Bosonic, a decentralized financial market infrastructure (dFMI) company which aims to help eliminate counterparty, credit and settlement risk for digital assets, has formed a working group of custodians and is ready to demonstrate its technology.
Rosario Ingargiola, founder and chief executive of Bosonic, told Markets Media that the decentralized financial market infrastructure company, which was founded in. 2016, is never a counterparty to trades.
"We are a technology provider and our core value proposition is eliminating counterparty, credit and settlement risk," he added.
Bosonic licences a blockchain ledger system to custodians so they have the tools to calculate net settlement and automate movements. Once assets are tokenized and on a ledger, they are visible to trading counterparties in the network for all downstream applications that the Bosonic Network provides including real-time peer-to-peer trading that self clears and settles at the custodial level.
Ingargiola said: "The failure of Three Arrows shows that allowing counterparties to have unsecured trading accounts can lead to sudden failures and that is the problem we are solving."
Three Arrows Capital filed for bankruptcy following the collapse of algorithmic stablecoin, terraUSD, in May which led to contagion across the crypto ecosystem when the hedge fund was unable to meet margin calls.
Ingargiola continued that Bosonic has taken a very different approach of providing a technological alternative to credit intermediation, which only works to the extent that a firm has a large balance sheet to guarantee counterparties.
"No prime brokers in the digital asset space have a big enough balance sheet to provide credit intermediation at scale," he said.
Once custodians have tokenized assets onto a blockchain they can transact atomic swaps or an atomic exchange of value in real time with cryptographic proof of the change of ownership on-chain. Investors can leave digital assets sitting in cold storage but still have the ability to trade them at high velocity.
On BOSONIC, trades execute as an Atomic Exchange on custodial Layer 2 blockchain ledgers, clear & settle in real time (PvP), with no counterparty credit or settlement risk, with full net settlement automation. #dFMI #Crypto

DEMO: https://t.co/hNYOzBh5Hyhttps://t.co/lRIPXFHl8c

— BOSONIC (@bosonic_digital) June 14, 2022
Atomic swaps already exist in crypto but are slow and have large transaction costs in Layer 1 according to Ingargiola. Layer 1 is a base network such as Bitcoin or Ethereum and its underlying infrastructure where blockchains can validate and finalize transactions without the need for another network.
Bosonic has a layer-2 network which processes settlements but needs a layer 1 blockchain to finalize the net transactions.
"Our Layer 2 blockchain network has a high velocity of transactions and native fiat on-ramps via the custodians," said Ingargiola. "In addition, only net settlement movements have to hit Layer 1 which is cheaper and more efficient."
Ingargiola believes this is very powerful as Bosonic therefore makes it possible for clients to access global liquidity in the aggregate from their own account at their own custodian.
He compared Bosonic to the CLS settlement network in foreign exchange market which ensures payment versus payment settlement on behalf of all the banks in the transaction.
"CLS has to touch the assets that the banks post as collateral but Bosonic does not touch any assets while still facilitating payment-versus-payment settlement between clients at an intra-custodian level, but also on a roll up from custodian to custodian," Ingargiola added.
Repo
Both counterparties currently have to pre-fund their trades in order for them to settle on-chain so Bosonic is preparing to roll out a repo market at the custodial level on-chain. There will be a change of ownership of the underlying assets, just like a traditional repo, but without moving the assets.
"Lenders can keep collateral in their own accounts at their own custodian but anybody in the network can borrow that collateral in real-time on demand with cryptographic proof of ownership," Ingargiola said. "We think this will solve the pre-funding issue."
Bosonic is finishing work around auto liquidation and is hoping the repo offering will be put into beta for testing in the next quarter.
Cross-Custodian Net Settlement (CCNS) Working Group
Ingargiola argued that Bosonic differs from other offerings because its network is multi-custodian, as well as custodian and liquidity agnostic.
In June this year the firm launched the Bosonic Cross-Custodian Net Settlement (CCNS) Working Group with digital asset custodians, exchanges and banks around 25 custodians, including brick and mortar banks that will be coming into digital asset custody.
BOSONIC has announced the formation & launch of the Bosonic Cross-Custodian Net Settlement (CCNS) Working Group with several of the industry's leading digital asset custodians, exchanges and banks. #dFMI @TRGLondon @FirstDigitalHQ @vastbank @TetraTrust https://t.co/tPfl9djLyF pic.twitter.com/dwDDPIAxkT

— BOSONIC (@bosonic_digital) June 24, 2022
"We have built direct Layer 1 interoperability and will demonstrate this in our CCNS working group meeting on September 8," Ingargiola added.
Two custodians can net settle on behalf of all of the clients that have been transacting between them by loading the residuals in smart contracts. Bosonic can automatically detect that all the residuals are loaded and physically deliver them to all the custodians.
Ingargiola added: "The holy grail is cross-custodian settlement."
For example, one Bosonic client is a major bank who has a stablecoin type offering which can be integrated as part of the atomic transaction. Bosonic is working with all the stablecoin providers so they can be transported as residuals on Layer 1.
In addition to demonstrating the technology, Bosonic will be bringing in outside regulatory counsel from major law firms and some of the participating banks to the working group meeting to set the business rules and the rules of engagement.
Ingargiola said: "We are going through a whole bunch of assurance work and smart contract audits so full production will be at the end of the fourth quarter at the earliest."