CEO of the Year: Brad Levy, Symphony
05.26.2022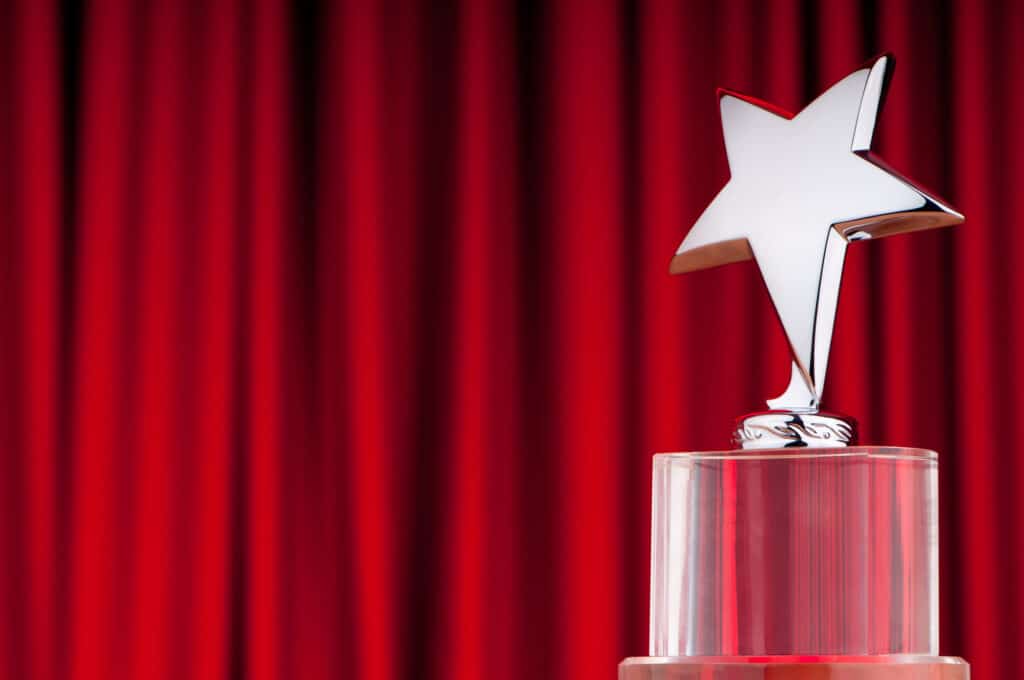 Brad Levy, CEO of the financial markets infrastructure and communications platform, Symphony, was awarded the CEO of the Year Award at the 2022 Markets Choice Awards. Levy said he was a bit surprised to receive it, given that he joined the firm in 2020 and has technically been in his role less than a year.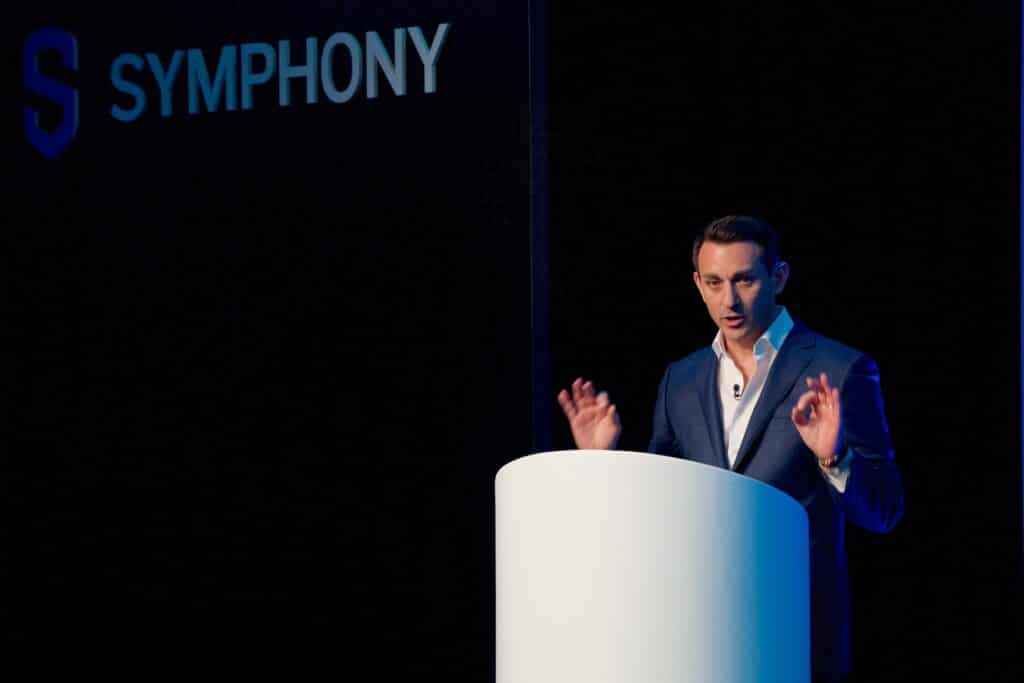 "I was really happy, but surprised as I hadn't been in the seat that long," he said. He added that it really has been a "big team effort".
"It just doesn't happen without a phenomenal team working with me. It's a really good thing for us as a team to get this recognition as we push forward and push through some pretty challenging times," he added.
Symphony was launched in 2014 as a messaging platform to solve data security and compliance, be an open architecture platform and facilitate real-time cross-company communication. Today, the firm is the common connector for market workflow with over half a million users, and servicing more than 1,000 institutions.
Since Levy joined the company, Symphony made a lot of progress: "We made our strategy a bit more targeted. We took seven years to build our platform and accelerated our strategy in the last year."
In 2021, the firm acquired the trader voice and electronic communication company Cloud9 Technologies as well as the counterparty mapping platform StreetLinx.
This April, the company launched its embedded collaboration platform (ECP) that enables firms to pull Symphony's communication stack into other platforms. Symphony also announced a Microsoft Teams integration that will allow users to start Teams video-calls from their Symphony chats. This integration is the latest in a compliant communications enterprise solutions offering that includes Zoom, Salesforce, WhatsApp, WeChat and SMS.
For Levy being the face of the company is fun, but also "hard. "It's a real responsibility, and I take it seriously. I think we're an important platform and there are many clients that rely on us today."
He added that it's an interesting space, so it's fun to be a face of something that's interesting and topical.
For Levy, being a good person (which is part of being a good leader) requires three things: "curiosity, hard work, and teamwork." Levy added that a good leader has to be willing to look out: "It's a prerequisite as a leader to have enough vision to bring people forward."
"I personally look to about three years out as a leader and I think it allows me to just try to guide to some future that's not so far out," he added.
He further said that a good leader has to treat people well: "You better support them, not just manage them," he stressed.
"The world needs a bit more empathy and understanding," he added.
Levy said that his strengths are his experience and his relationships.
Prior to Symphony, Brad was a partner and executive at global analytics and information provider, IHS Markit, having also served as CEO of MarkitSERV and global head of its loan settlement and software services division. Earlier in his career, he spent 18 years at Goldman Sachs, culminating in his role as managing director and global head of GS's Principal Strategic Investments Group.
"I have a pretty broad view of the market and technology and I've become much more global in the last half of my career," he shared.
"I tend to have a lot of passion for what I'm involved in and I want to drive it forward," he added.
Levy stressed that he depends on his team: "We have a team of people that are complementary and have different strengths and weaknesses. We all make up for each other at times."
He thinks that the actual result matters the most, but you should just be doing what you need to do and make a lot of people be a part of it.
"We're going to get faster and it's going to feel easier," he shared his expectations about the industry's growth.
Levy said that Symphony wants to make a positive impact and thinks that intent matters: If you have good intent going in, you're more likely to have a good outcome. I believe our intent is right. We're trying to give people technology to really drive forward," he said.
Levy believes that the scale of change, and the velocity of change is going to be dramatic in the next five years.
"We're doing it for the industry, and I could see us tying into other platforms over time that hit other verticals," he concluded.