"Check Out" The Library Hotel
07.16.2014
Down "Library Way" on 41st St, the Library Hotel invites those with more scholastic sensibilities into an enchanting literary setting. Through the main entrance gilded with eminent literary quotes, the Library Hotel becomes a bibliophile's getaway, offering a grand assortment of uniquely themed guestrooms.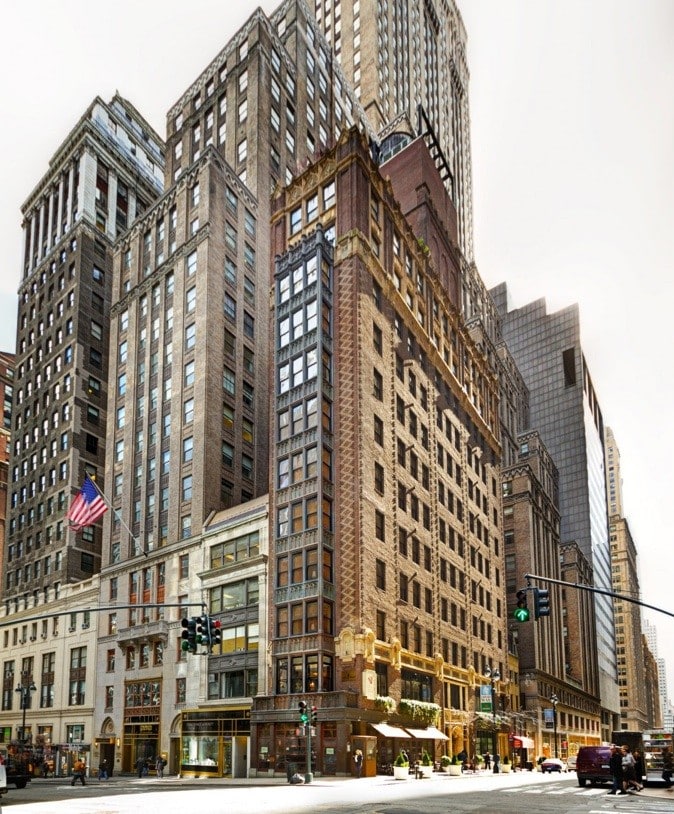 Each of the hotel's ten floors is dedicated to one of the ten primary categories of the Dewey Decimal System. Peruse through the hotel's quirky room menu organized according to Social Sciences, Literature, Languages, History and Geography, Math and Science, General Knowledge, Technology, Philosophy, The Arts, and Religion. Individual guestrooms are then decorated with a collection of books and art inspired by a specific topic such as Love, Fairy Tales, or Fashion Design under a broader category of the organizational system. With options ranging from Slavic language to Oceanography, and World Culture to Music, guests may tailor their stay for a delightful one-of-a-kind experience.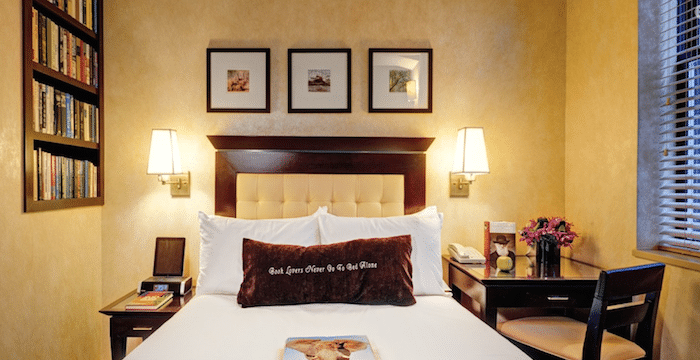 Nestled within such cozy common spaces as the Reading Room, Writer's Den, and the Poetry Garden, guests can savor magnificent views of New York's diverse cityscape or find respite from the city's chaotic energy while exploring the pages of a new book. To further satisfy the literary appetite of voracious readers and cultured bookworms, the hotel offers a selection of newspapers, magazines, and over 6,000 books for guests to explore at their own leisure. Film enthusiasts may also enjoy a complementary DVD library of the American Film Institute's Top 100 films. The hotel's hospitality extends to include gratuitous amenities such as continental breakfasts each morning, wine and cheese receptions every evening, as well as beverages, fruit, and cookies provided throughout the day. High-Speed Wireless Internet and passes to the NY Sports Club are also available, rounding out the generous complementary offerings.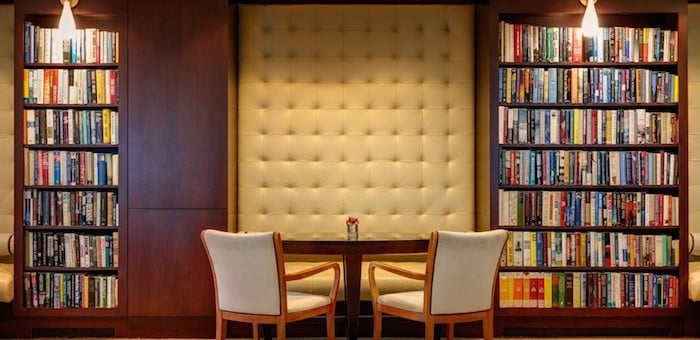 Through the sincere dedication to their patrons and subtle, albeit meaningful perks, the Library Hotel distinguishes itself from more recognizable and prestigious names. The friendliness, attention, and overall unprecedented hospitality of the hotel staff propel the Library Hotel upwards to be the 3rd ranked New York City hotel on TripAdvisor. Set within the prime location on 299 Madison Ave 41st in the center of Midtown, the Library Hotel provides excellent lodging for travellers looking to balance lively city excursions with peaceful urban escapes, and who are happy to unwind with a good book.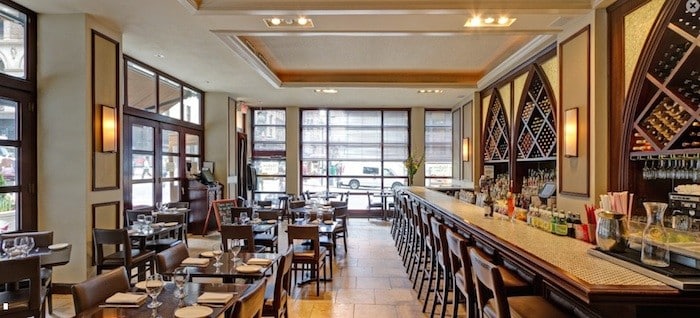 To reserve a room or for more information on the hotel and special offers visit: http://libraryhotel.com.
Photos via The Library Hotel.