CME Reports Record April ADV
05.04.2022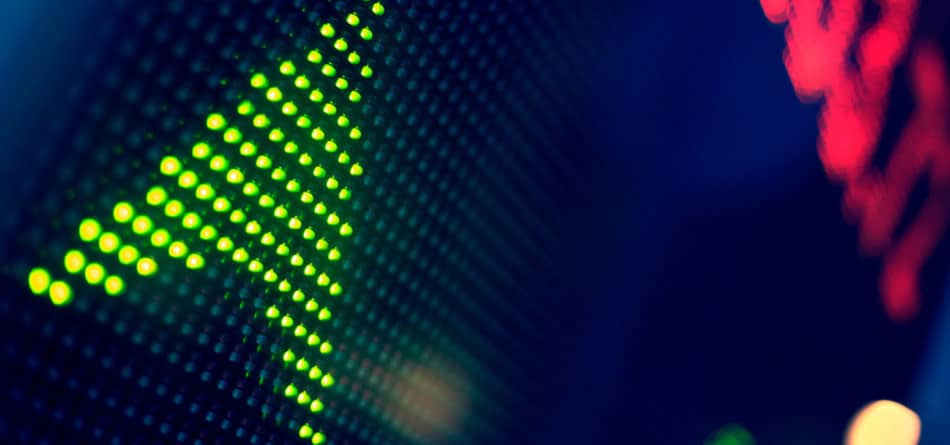 Highest-ever April ADV
Overall ADV increased 26% year-over-year
Record SOFR options ADV and OI
Equity Index ADV up 42%, led by growth in E-mini S&P 500 options
CME Group, the world's leading derivatives marketplace, today reported its April 2022 market statistics, showing average daily volume (ADV) increased 26% to 20.8 million contracts during the month. Market statistics are available in greater detail at https://cmegroupinc.gcs-web.com/monthly-volume.
Erik Norland, senior economist at CME Group, said in an email: "The U.S. dollar (USD) advanced sharply versus most other currencies in April, rising by 4.6% according to the Bloomberg Dollar index.  Dollar strength was fuelled by expectations that the Fed would tighten policy much more quickly than previously anticipated.  With traders now pricing in rate hikes of 50-75bps per meeting over the spring and summer, capital began flowing into the U.S. dollars in anticipation of higher yields.  The Fed's planned quantitative tightening –balance sheet reduction– also likely added to the dollar's allure.
While investors expect policy tightening in Europe, they see it happening at a much slower pace.  As such, the euro slipped 5.5% versus USD while the pound slid by 4.5%.  In Japan the central bank continues to ease policy via its yield-curve control policy of buying bonds which helped to send the yen 5.5% lower versus USD.  Up until late April, China resisted lowering the value of its yuan.  However, under pressure from economic impact of COVID-lockdowns as well as weaker trading levels for other currencies, China allowed a significant weaking of the yuan which dropped 3.5% versus the dollar in the week of April 21.  A weaker yuan put downward pressure versus USD on the currencies of commodity exporters including the Australian (down 5.5%) and Canadian (down 2.8%) dollars as well as the Brazilian real (down 9%)."
April 2022 ADV across asset classes includes:
Additional April 2022 product highlights compared to April 2021 include:
Equity Index ADV increased 42%

Record E-mini Nasdaq-100 options ADV of 47,289 contracts
E-mini S&P 500 options ADV increased 106%
Micro E-mini Dow Jones futures ADV increased 73%
Micro E-mini S&P 500 futures ADV increased 51%
Micro E-mini Nasdaq-100 futures ADV increased 50%
E-mini Nasdaq-100 futures ADV increased 28%
E-mini Russell 2000 futures ADV increased 23%
In April, a record 23% of 3-Month SOFR futures volume was traded via packs and bundles. pic.twitter.com/z0Mh6oQyOV

— CME Group (@CMEGroup) May 3, 2022
Interest Rate ADV increased 36%

Record SOFR options ADV of 75,578 contracts, including a single-day trading volume record of 222,725 contracts on April 21 and record OI of 1,913,370 contracts on April 29
Record SOFR futures OI of 5,202,488 on April 29
SOFR futures daily volume surpassed Eurodollar futures for the first time ever on April 19, trading 1,371,506 contracts compared to 1,333,633 Eurodollar futures contracts
30-Day Fed Fund futures ADV increased 227%
2-Year U.S. Treasury Note futures ADV increased 139%
5-Year U.S. Treasury Note futures ADV increased 54%
Ultra 10-Year U.S. Treasury Note futures ADV increased 34%
U.S. Treasury Bond options ADV increased 24%

Options ADV increased 24%

Equity Index options ADV increased 105%
Foreign Exchange options ADV increased 69%
Energy options ADV increased 35%
Metals options ADV increased 29%
Interest Rate options ADV increased 5%

Foreign Exchange ADV increased 21%
Energy ADV increased 5%

Natural Gas options ADV increased 94%
Natural Gas futures ADV increased 37%
E-mini Crude Oil futures ADV increased 28%

Ether futures ADV increased 74%
Micro Products ADV

Micro E-mini Equity Index futures and options ADV of 2.8 million contracts represented 41.8% of overall Equity Index ADV, Micro WTI Crude Oil futures accounted for 6.2% of overall Energy ADV, Micro Ether futures accounted for 0.3% of overall Equity Index ADV and Micro Bitcoin futures accounted for 0.2% of overall Equity Index ADV

ADV outside the United States increased 16% to 5.5 million contracts, including 54% growth in Latin America, 34% in APAC and 8% in EMEA
BrokerTec U.S. Treasury average daily notional value (ADNV) increased 41% to $143B, U.S. Repo ADNV increased 35% to $288B and European Repo ADNV increased 13% to €334B
EBS Spot FX ADNV increased 8% to $66B
Jeff Ward, global head of EBS, said in an email: 
EBS volumes are 

up 8% in 

April 2022 compared with April 2021.

While we are past the initial volatility spike driven by the Russia-Ukraine war, the broader macro/geopolitical environment is producing more balanced activity levels across G3, CNH and NDFs.

In G3, while EURUSD activity is down in April versus March, this is offset by an increase in USDJPY activity which is up 23% YoY and remains on par with March 2022 levels.

In CNH we have recently seen some very large trading days, near record levels, driven by the evolving COVID lockdown situation in China, following lower volatility levels in recent months.
Source: CME Group