Crypto ETPs Suffer Net Outflows in August
09.29.2022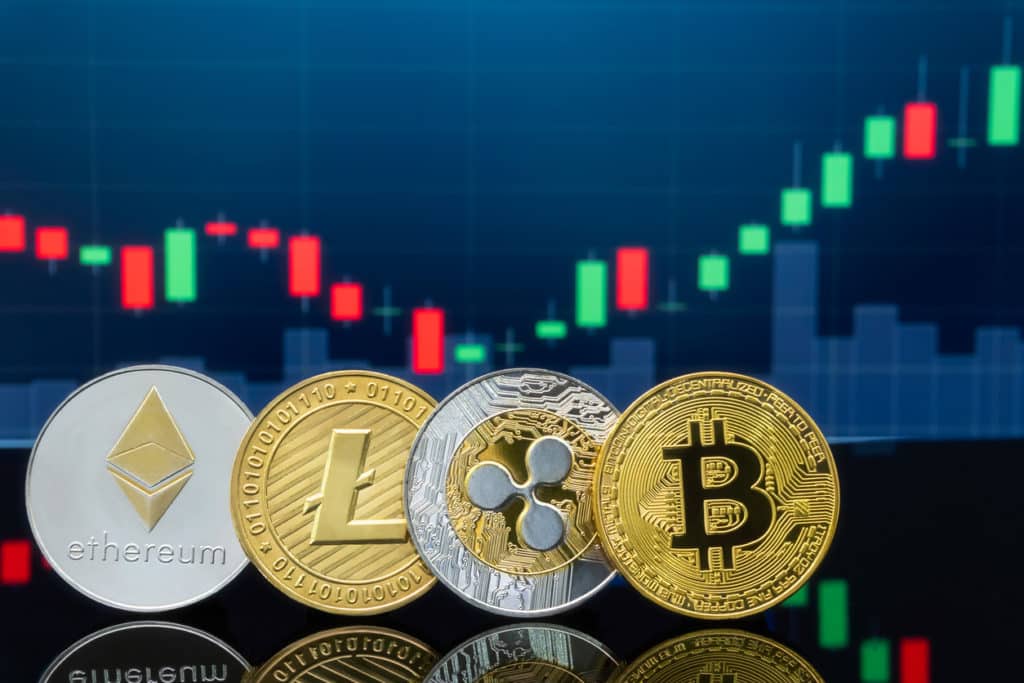 ETFGI, a leading independent research and consultancy firm covering trends in the global ETFs/ETPs ecosystem, reported today that Crypto ETFs and ETPs listed globally saw net outflows of US$83 million during August, bringing year-to-date net inflows to US$712 million, which is much lower than the US$4.17 billion gathered at this point last year. Total assets invested in Crypto ETFs and ETPs decreased by 10.0% from US$8.22 billion at the end of July 2022 to US$7.39 billion, according to ETFGI's August 2022 ETF and ETP Crypto industry landscape insights report, the monthly report which is part of an annual paid-for research subscription service.  (All dollar values in USD unless otherwise noted.)
Highlights
Assets of $7.39 Bn invested in Crypto ETFs and ETPs listed globally at the end of August 2022.
Assets have decreased 54.0% during 2022 going from $16.05 Bn at end of 2021 to $7.39 Bn.
Net outflows of $83 Mn during August 2022.

Year-to-date net outflows of $712 Bn during 2022.

$5.64 Bn in net outflows gathered in the past 12 months.
1st month of outflows.
"The S&P 500 decreased by 4.08% in August and is down by 16.14% YTD in 2022. Developed markets excluding the US decreased by 4.39% in August and are down 19.53% YTD in 2022. Sweden (down 10.80%) and Netherlands (down 9.52%) saw the largest decreases amongst the developed markets in August. Emerging markets increased by 1.46% during August but are down 15.23% YTD in 2022. Turkey (up 19.47%) and Pakistan (up 15.39%) saw the largest increases amongst emerging markets in August, while Poland (down 10.78%) and Czech Republic (down 8.75%) saw the largest decreases." According to Deborah Fuhr, managing partner, founder and owner of ETFGI.
@ETFGI reports #Crypto #ETPs listed globally suffered net outflows of US$83 million during August 2022

Read More – https://t.co/Tg4pH1hPV9

— ETFGI (@etfgi) September 28, 2022
The Global Crypto ETF/ETP had 155 ETFs/ETPs, with 461 listings, assets of $7.39 Bn, from 31 providers on 17 exchanges in 14 countries. Following net outflows of $83 Mn and market moves during the month, assets invested in Crypto ETFs/ETPs listed globally decreased by 10.0% from $8.22 Bn at the end of July 2022 to $7.39 Bn at the end of August 2022.\
Since the launch of the first Crypto ETF/ETP in 2015, the Bitcoin Tracker One-SEK, the number and diversity of products have increased steadily, with 155 Crypto ETFs/ETPs and 461 listings globally at the end of August 2022. During August, no new Digital Asset ETFs/ETPs were launched.
Substantial inflows can be attributed to the top 20 ETFs/ETPs by net new assets, which collectively gathered $74.17 Mn during August. CI Galaxy Ethereum ETF (ETHX/B CN) gathered $14.77 Mn, the largest individual net inflow.
Source: ETFGI