Crypto Industry More Optimistic on Regulation
12.09.2021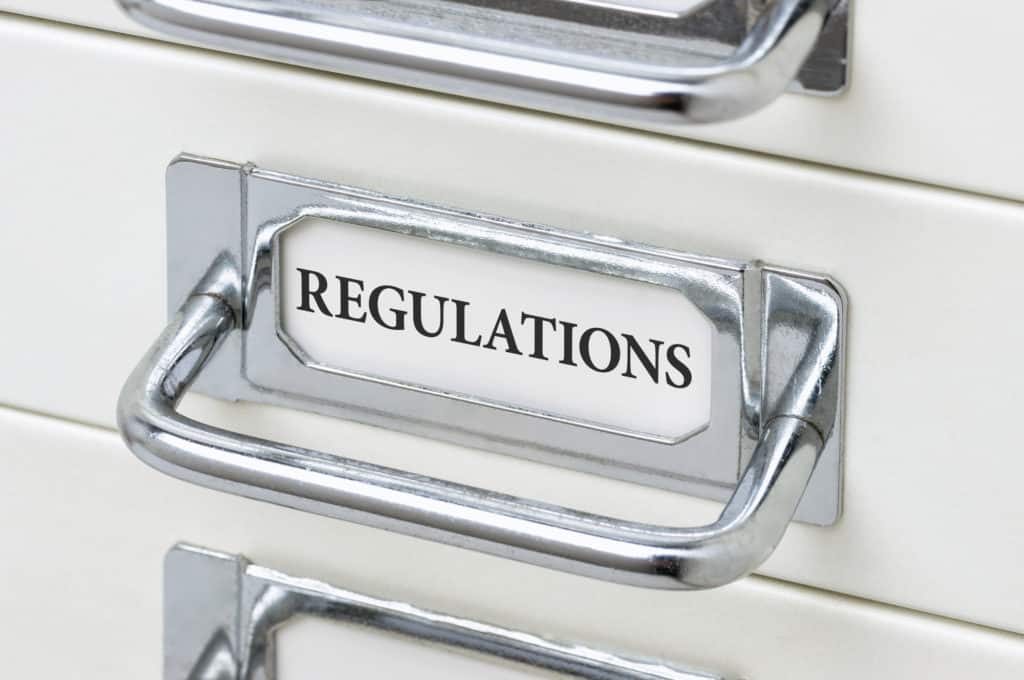 The crypto industry is more optimistic on regulation after the reception given to six executives who testified before the US House Committee on Financial Services on 8 December.
Sam Bankman-Fried, chief executive of FTX , appeared before the committee and said:
2) I came in expecting some hostility and grandstanding, but instead found the discussion to be by and large productive and helpful. I'm excited to keep engaging with lawmakers and regulators to refine the regulatory landscape.

For more thoughts: https://t.co/6uWCYN7Kbu

— SBF (@SBF_FTX) December 8, 2021
Kristin Smith, founding executive director of the Blockchain Association, an industry body, said:
Well #crypto community… engagement in Washington is working! I think it's clear from today's hearing that we've turned a corner. Keep building. We'll keep educating. #wagmi

— Kristin Smith (@KMSmithDC) December 8, 2021
Sam Trabucco, co-chief executive of quantitative cryptocurrency trading firm, Alameda Research, said that every member of committee has been inquisitive but open to the idea that their concerns can be addressed, as well as enthusiastic about figuring out a way to make crypto a part of the U.S. landscape.
The committee has been admirably open to change, and the panelists have done an awesome job at serving as the voice of their industry.

U.S. crypto regulation is fascinating and important, and after listening to this I'm optimistic it's in solid hands.

— Sam Trabucco (@AlamedaTrabucco) December 8, 2021
Matt Homer, executive in residence at Nyca Partners and previously head of innovation at New York State Department of Financial Services, said:
Exciting to see @RitchieTorres' interest in the benefits of cryptocurrency and how it can help his constituents. And smart questions about how to regulate defi and the importance of security. Very balanced set of questions and comments.

— Matt Homer (matthomer.eth) (@matt_homer) December 8, 2021
Prometheum
Aaron Kaplan, founder and co-chief executive of Prometheum, told Markets Media that a theme this year has been the emergence of forceful implementation of regulation in the crypto sector around the world.
"I think regulators have realised that most elements of digital assets, whether that is tokens, DeFi or NFTs have an element of potential speculation, losses for investors and an unfair playing field," he added.
The Prometheum Ember ATS (PEATS) has received regulatory approval to allow institutional and retail investors to trade digital asset securities and is slated launch in the first quarter of 2022.
Kaplan said: "I think you'll see different pathways that regulators provide for activities to be done in a compliant manner, and more companies like Promethium will provide options for regulated  trading of digital asset securities."
He continued that the Prometheum ATS will allow digital assets to be traded under the existing securities laws for the first time.
"We will be providing a bridge that allows the traditional financial universe to enter the digital asset space," added Kaplan.
From a compliance perspective, it is much easier for regulated institutions to connect to a regulated venue for trading.
Kaplan expects 2022 to the year of institutional participation in digital assets.
"Institutions are ready to come off the sidelines," he added. "Sometime in the first half of 2022 we'll see them making bigger moves into the space or face potential disruption."
In addition to launching the ATS next year, Prometheum will apply for regulatory approval to become a special purpose broker dealer, to allow integration of trading, custody and settlement of digital assets.
"Our original idea was to build a vertically integrated solution for the issuance, processing and custody of digital asset securities," said Kaplan. "The regulations have caught up over the last four years  and we now have a clear path going forward."
Today, we are proud to announce that Prometheum ATS is officially approved by the SEC as an ATS for digital asset securities. https://t.co/un39MvD1FO #digitalassets #ats #blockchain #fintech #sec #tokens

— Prometheum (@PrometheumInc) October 5, 2021
Prometheum was founded in 2017 by a group of Wall Street attorneys as a blockchain-focused company to build an end-to-end ecosystem for the trading of digital asset securities. Their thesis at the outset was that securities laws would be the best avenue for transacting digital assets.
PEATS automates Know-Your-Customer and Anti-Money Laundering requirements and integrates traditional and blockchain technology with on-chain custody and settlement provided by Anchorage Digital Bank, the first federally chartered digital bank.