Dimensional ETF Conversion 'Tip of the Iceberg'
06.25.2021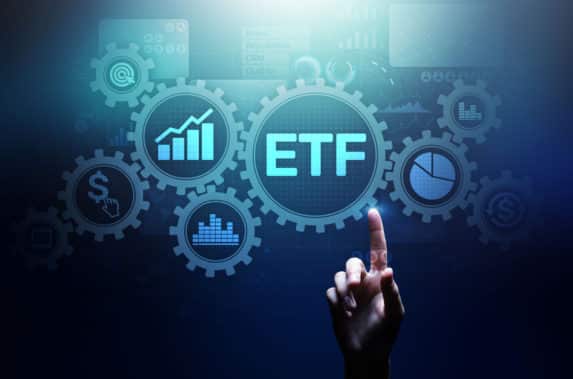 Citi supported the largest mutual fund to exchange-traded fund conversion for Dimensional Fund Advisors and expects to see more transactions.
Four Dimensional US tax-managed mutual funds totaling $29bn (€24bn) in assets were converted into active transparent ETFs and listed on June 14 2021.
Citi has successfully supported the industry's largest mutual fund to ETF conversion for @dimensional. We expect this historic transaction to pave the way for many more mutual fund to ETF conversions and fuel the next wave of growth in the ETF market. https://t.co/SqQUZOFEBf pic.twitter.com/uzEsOzsath

— Citi (@Citi) June 16, 2021
Peggy Vena, director of ETF product development for North America at Citi, told Markets Media: "I definitely think that this is the tip of the iceberg and that we are going to be seeing a lot more conversions from mutual funds into ETFs. Being part of this transaction means we have the playbook so we know exactly what needs to be done in future conversions."
Vena said this conversion was an important event not only because of the size of the assets involved, but also as the number of shareholders and platforms presented extra challenges. There have been three previous conversions which were significantly smaller.
Citi had a really tight window on Monday morning on June 14 to make sure that the ETF shares went out first thing so that all the investors could see them in their accounts as soon as possible.
"The conversion went as well as could be expected and I attribute that to the testing and dry runs we performed to ensure that it was a seamless Monday morning," Vena added. "It was a really well orchestrated event."
Vena continued that Citi has seen a lot more interest since the Dimensional conversion as market participants said they wanted to see how this went.
"A large driver is that some older mutual funds are sitting on large gains so the conversion allows them to take advantage of the tax efficiencies of the ETF structure," she added.
Relationship
Dimensional and Citi Securities Services have a relationship going back to 1997 when the bank began providing global custody and foreign exchange services.
Last year Dimensional appointed Citi to provide securities services for Dimensional's new family of actively managed, transparent ETFs, the first two of which launched last November. As part of the mandate Citi provides fund administration, global custody, transfer agency, agency securities lending, and ETF services.
Dimensional Funds just converted nearly $30 billion in mutual funds to the ETF format – the largest such move to date. Dimensional co-CEO Gerard O'Reilly breaks down the impact. $DFUS $DFAS $DFAC $DFAT pic.twitter.com/JRds7NXyxm

— CNBC's ETF Edge (@ETFEdgeCNBC) June 14, 2021
Gerard O'Reilly, co-chief executive and chief investment officer of Dimensional Fund Advisors, said in a statement: "Citi has been a long-standing service provider to Dimensional's funds and has been a vital partner during this conversion process."
Dimensional is the first U.S. client to benefit from the launch of Citi's new ETF Order Portal, allowing authorized participants an easy way to place creation and redemption orders. The portal was already being used in Europe, Middle East and Africa and Asia Pacific.
The portal part of Citi's ACES, Advanced Citi ETF System, which automates the full ETF life cycle from basket creation to order processing and settlement.