East Ville des Folies
01.14.2015
By May Zhee Lim, Markets Media Life Correspondent
Experience the seedy nightlife of the Prohibition era with Webster Hall's East Ville des Folies, a beer and whiskey tasting festival happening on February 7. The event's name (French for "East Village of Follies") evokes the music hall's reputation as where adventurous clients go for some furtive drinking and strong spirits at the height of nightlife's Golden Age. Luckily for us, it's possible today to have four floors serving beers and whiskeys from around the world, in addition to swing jazz and burlesque shows inspired by the era.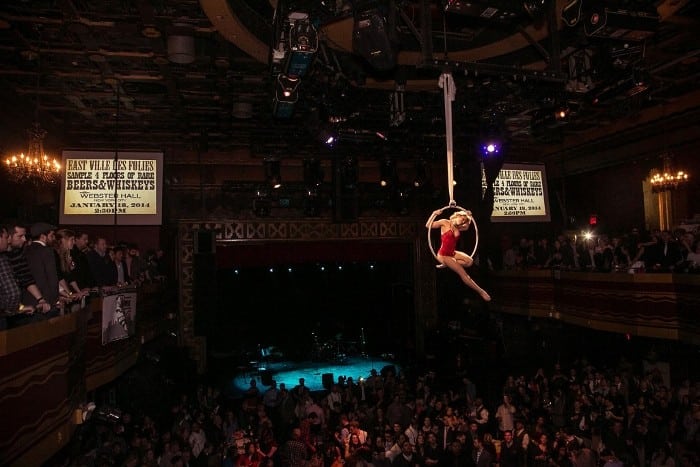 A $50 ticket will get you three hours of beer and whiskey sampling, grub from local eateries, a commemorative glass, and live entertainment. Throw in $10 more for a VIP pass, which lets you in an hour before the general ticket holders, and the chance to taste rare and limited editions of brands found at the event. Over 40 beers are available for sampling, from domestic favorites to far-flung German and Thai beers. On the whiskey side, there are all the big brands you'd expect to find at a tasting and a good mix of single malts, blends, bourbons, along with some rye whiskeys.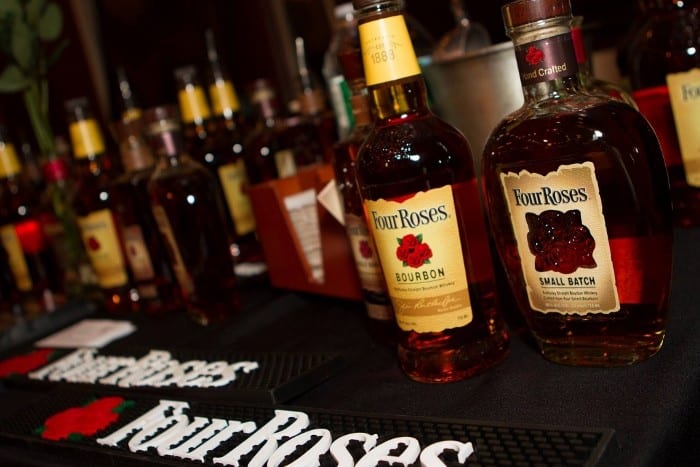 Enjoy all this while immersing yourself in burlesque culture, courtesy of performers like Gin Minsky and Rosie Cheeks. These showgirls are set to tantalize crowds with their risqué costumes and flashy moves, while Cassandra Rosebeetle and Mr. Gorgeous bring a bit of circus flair to their acts. No Prohibition-era scene would be complete without jazz bands playing in all rooms. Dance to the music of Michael Arenella and His Dreamland Orchestra, Miss Ida Blue, Gelber & Manning, and the award-winning Queen Esther. In no time, you'll feel like you're partying in the 1920s, a memory you can well capture in the photo booth in the cocktail lounge.
Webster Hall is located at 125 East 11th Street, New York, NY. For more information and ticket purchase, visit their festival page.
Images via Webster Hall