EU Extension of Equivalence for UK CCPs Welcomed
11.11.2021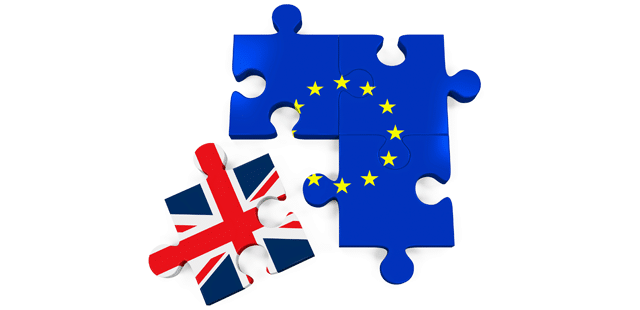 Market participants have welcomed the EU Commission extending the the equivalence decision for UK central counterparties in early 2022 which risked fragmenting global derivatives markets.
In September ISDA and eight other trade associations representing a broad group of market participants sent a letter to Mairead McGuiness, Commissioner for Financial Services, Financial Stability and Capital Markets Union, requesting that the European Commission extend its equivalence decision for UK central counterparties. Equivalence was set to expire on June 30, 2022 but the letter requested clarity well in advance of March 2022 in order to prevent EU counterparties and clearing members losing access to global pools of liquidity after June 30, 2022.
ISDA @AFME_EU @AIMA_org @EBFeu @EFAMANews @EAPBBR @FIAconnect @ICI @SIFMA have sent a letter to @EU_Commission commissioner @McGuinnessEU requesting that equivalence for UK CCPs is extended and that clarity is provided well in advance of March 2022 https://t.co/LNwxaV8pPj pic.twitter.com/6qcvujqprS

— ISDA (@ISDA) September 16, 2021
McGuinness has laid out the Commission's approach to central clearing:
Today I'm announcing the @EU_Commission's proposed way forward on central clearing. See my statement: https://t.co/SUF6P5wvyH

— Mairead McGuinness (@McGuinnessEU) November 10, 2021
She said in statement that the Commission remains of the view that over-reliance on UK-based CCPs for some clearing activities is a source of financial stability risk in the medium term and will pursue its work to develop the capacity of EU-based CCPs as a means to reduce such over-reliance. However, in order to address possible short-term financial stability risk, linked to an abrupt interruption in access to clearing services, the Commission will soon propose an extension of equivalence for UK-based CCPs.
"This extension of equivalence does not address our medium-term financial stability concerns. I also intend to come forward next year with measures to make EU-based CCPs more attractive to market participants, taking into account the results of the assessment currently being undertaken by ESMA on the systemic importance of UK-based CCPs," added McGuinness. "The extension of equivalence should be long enough to allow us to revise the EU supervisory system for CCPs."
FIA, the trade organization for the futures, options and centrally cleared derivatives markets, said:
.@FIAconnect welcomes European Commissioner McGuinness path forward on central clearing: https://t.co/ofaq8qfDYo

— FIAconnect (@FIAconnect) November 10, 2021
Bruce Savage, FIA Head of Europe, said in a statement: "FIA is pleased that the Commission has listened to industry concerns and provided early clarity to prevent negative financial, commercial and operational impacts on EU counterparties and clearing members. This will enable continued access to global pools of liquidity."
The European Fund and Asset Management Association said:
Good news! The @EU_Commission has announced that there will be an extension of the #equivalence decision for UK #CCPs in early 2022, recognising that in the short-term non-equivalence would impact #financialstability. https://t.co/3L6pg5PxQ9

— EFAMA (@EFAMANews) November 10, 2021
Catherine McGuinness, Policy Chair at City of London Corporation, said: