Markets Media Group is proud to present the inaugural European Women in Finance Awards.
Following

the model of Markets Media's very successful Women 

in Finance Awards programs in New York and Hong

Kong,

the European event will recognize and celebrate top  

women in all corners of the financial industry.

Markets Media Europe will build the 

EWiF program in collaboration with its European platforms of Best

Execution and The DESK.
CONTACT
SPONSORSHIP OPPORTUNITIES AVAILABLE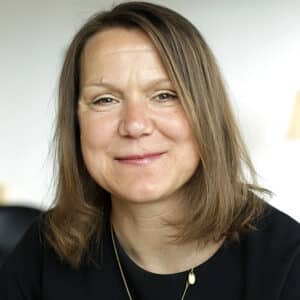 TINA BACH
Chief Dealer, Nordea Asset Management
Tina Bach has spent almost 30 years at Copenhagen based Nordea Markets and Asset Management (NAM) with her latest position being chief dealer. She is currently responsible for all fixed income trading within the financial universe, across all capital structures as well as managing NAM's Short Term and Low Duration Funds. Besides that she is involved in projects related to development of trading tools/systems and processes, and is responsible for evaluating and reviewing all fixed income counterparties from an ESG point of view. She started her career trading Swedish bonds in the early 1990's when interest rates were 500%. Bach has also worked in sales targeting European pension funds and central banks worldwide and spent three years in Norway, setting up a sales desk to service local clients.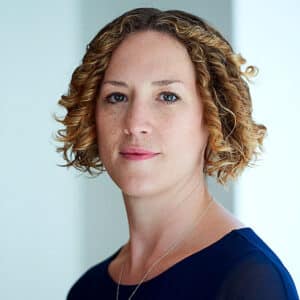 ALISON HOLLINGSHEAD
Chief Of Staff, Trading Platform & Core Technology at Man Group
Alison Hollingshead is Chief of Staff, Trading Platform & Core Technology, a role she took up in March 2019. Alison helps manage a broad, 200-person department that is responsible for the delivery of the technology supporting the entire trading lifecycle from order management and execution, to settlement and regulatory reporting, as well as the infrastructure that underpins the whole firm.
Alison joined Man GLG in 2004 as a Trading Systems Technologist, before becoming an Equity Trader in 2006, specialising in algorithmic and program trading in European markets. In 2011, Alison became the Business Risk & Strategy Manager for Man GLG. In 2015, Alison was appointed Head of Investment Management Services at Man Group and, in this role, she ran a change management and business management team reporting into the Group COO and led the MiFID II implementation globally for the firm. In 2018, post the MiFID II delivery, Alison became Head of Transformation, leading a change management team across the front office technology landscape.
Alison holds a BSc in Mathematics with European Languages from University College London.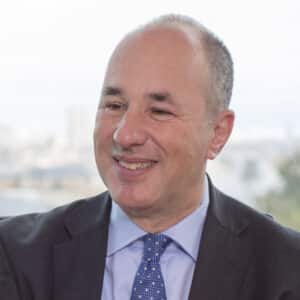 ADAM CONN
Head of Trading, Baillie Gifford
Adam Conn is the Head of Trading with oversight responsibility across all asset classes. He joined Baillie Gifford in August 2016 from Baring Asset Management where he held the position of Director, Head of Dealing. Adam began his career in 1985 as a junior trader on the floor of the London Stock Exchange with Scott Goff Layton & Co and has subsequently led dealing teams based in London, Hong Kong and New York. Adam is a director of Baillie Gifford Overseas Ltd and of The Plato Partnership ("Plato"). Plato is a not-for-profit company comprising asset managers and broker dealers collaborating to enhance the reputation of equities markets and improve the trading experience for the benefit of all market participants. He is also a Chartered Fellow of the Chartered Institute for Securities & Investment and in 1990 was the first Member of the London Stock Exchange to be elected from a non-member Firm.
KIRSTIE MACGILLIVRAY
Head of Multi Asset Dealing, Kames Capital
Kirstie MacGillivray is Head of Multi Asset Dealing & Treasury and also chairs Kames' Front Office Governance Committee. Kirstie joined Kames Capital in 2008 from Barrie & Hibbert where she advised companies on risk management of derivatives. Prior to this she was a partner in BCS Asset Management, a global macro hedge fund. Previously she worked for 7 years in equity derivatives sales, initially for Morgan Stanley, and, latterly, for UBS Investment Bank. She started her career at Abbey National Asset Managers as a member of the investment strategy unit. She has over 20 years' industry experience. Kirstie studied Commercial Law & taxation at Glasgow University.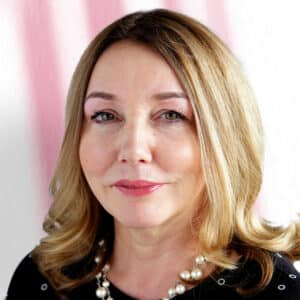 LOUISE DRUMMOND
Global Head of Investment Execution, Aberdeen Standard Investments
Louise is global head of Investment Execution at Aberdeen Standard Investments. Louise leads a team of 60 people globally in the UK, United States and Asia across all asset classes.
She joined Aberdeen Standard Investments as a result of the merger between Aberdeen Asset Management and Standard Life in August 2017 having previously been Co Head of Investment Execution at Aberdeen Asset Management where she joined from SWIP in 2014.Prior to joining SWIP(Head of Fixed Income and FX trading), Louise worked for Charles Stanley Sutherlands for 13 years, where she was a director. She has also worked on the Sell Side for Bank of Montreal, Merrill Lynch and JP Morgan Asset Management.
Louise is a member of the Investment Management Committee at ASI and is a member of various other ASI committees.
Louise represents Aberdeen Standard at various industry bodies and frequently provides her insights on issues impacting markets, liquidity and execution at conferences and regulatory events.
Louise is a champion of diversity and sponsors ASI Balance Network which promotes an inclusive working environment of equality for all genders.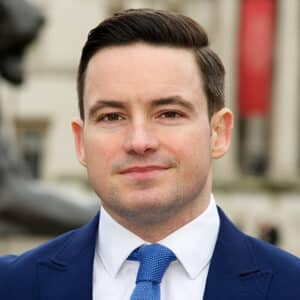 MATT MCLOUGHLIN
Partner & Head of Trading, Liontrust Asset Management
Matt McLoughlin is a Partner & Head of Trading at Liontrust Asset Management, where he manages the execution across all asset classes. He has over 15 years of financial markets experience. Matt started his career in the UK government's economic and finance ministry, HM Treasury, before moving to AIG Investments, where he managed Fixed Income funds. He then spent six years as a Senior Trader at Hedge Fund RAB Capital before moving to Legal & General Investment Management where he traded Global Equities and Derivatives prior to his 2015 shift to Liontrust to run the Trading Desk. Matt has a degree in Economics from The University of Surrey and passed the Investment Management Certificate in 2006. He is a Director of the Plato Partnership, a member of The UK Investment Association's Buyside Trading Committee and his desk have won numerous awards including being named Mid-Cap Trading Desk of the Year.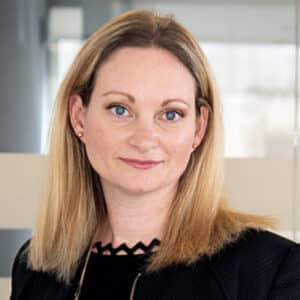 CATHY GIBSON
Head of Dealing, Royal London Asset Management
Cathy joined Royal London Asset Management, a founding signatory to the FCA Women in Finance Charter, as Head of Dealing in February 2018 from Deutsche Asset Management where she was Head of Fixed Income Trading for the UK Asset Management business. Prior to that she held a senior trading roles. Cathy holds a BA in Economics and Master of Economic Science from University College Dublin. Cathy has more than 18 years experience in the industry and in those 18 years has been part of many a diversity network and mentoring programs.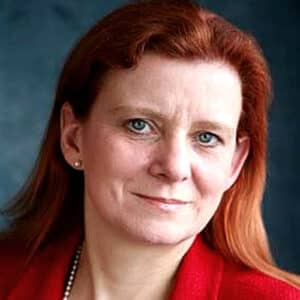 MARIA NETLEY
EMEA Secretariat at FIX Trading Community
Maria Netley has worked with in the electronic trading world since its inception - attending the first ever presentation to the European community introducing the concepts for the FIX protocol back in the late 1980's and now works as a consultant and supports the FIX Protocol running the European secretariat.
With over 30 years in the industry Maria started her career in the city working at the London Stock Exchange through Big Bang and over the years has worked for UBS and DLJ and was part of the original team building AES at Credit Suisse and as head of the electronic trading desk at RBS.
Her work as a consultant has been wide ranging through business development for Rapid Addition and work with ESMA on the implementation of MiFID II, Maria has served eight years (over 2 terms) as co-chair of the FIX EMEA region and holds a BSc. in computer studies from Brighton Polytechnic (now Brighton University).