FinTech Innovation Lab New York Selects New Cohort
04.08.2021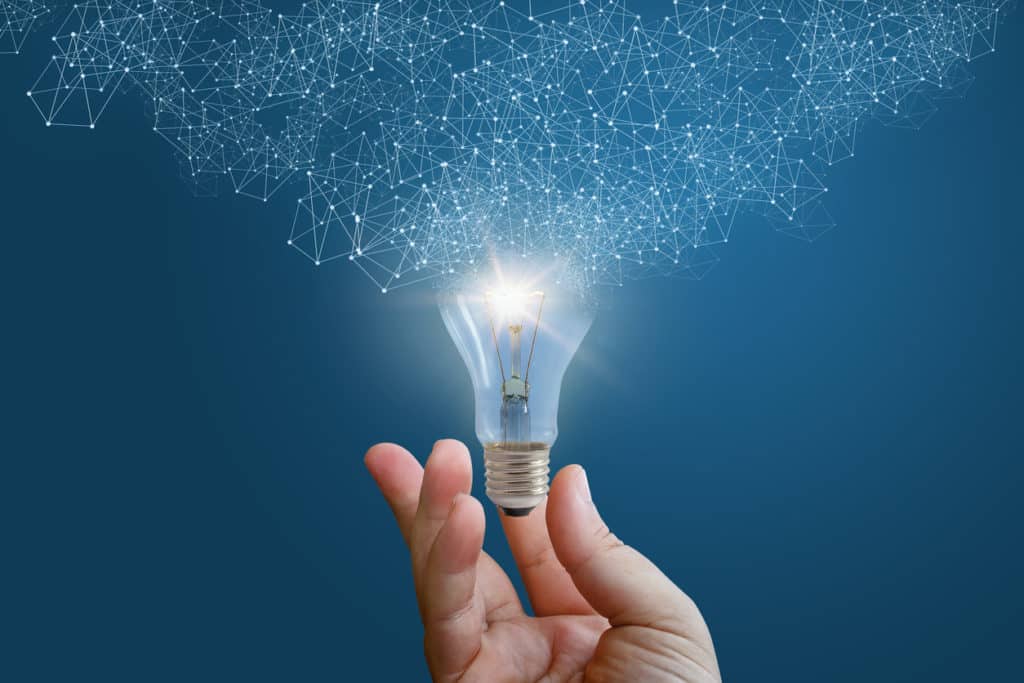 Fintech solutions leverage artificial intelligence and data analytics to address key industry challenges including sustainability
Fintechs will receive advice from senior executives at the world's leading financial institutions
Ten emerging technology companies have been selected to participate in the 2021 FinTech Innovation Lab New York, a 12-week program founded by Accenture (NYSE: ACN) and the Partnership Fund for New York City that helps early- and growth-stage enterprise tech companies accelerate product and business development through in-depth engagement with top financial services and venture capital executives.
This year's participants, selected from more than 200 applications across the globe, are helping financial institutions address key societal challenges, including managing climate risk, operating more sustainably, and developing improved digital products for customers. Their solutions use technologies such as artificial intelligence (AI), machine learning and advanced data analytics.
Congrats to the 10 innovative companies joining the 2021 @FinTechLab. We're a proud partner of the Lab and look forward to seeing how these companies progress over the next 12 weeks! #FILNY2021 https://t.co/iomXAkYwwK

— Barclays Investment Bank (@BarclaysIB) April 7, 2021
The 2021 FinTech Innovation Lab New York participants are:
Selected by senior technology executives from the Lab's 44 participating financial institutions, the 10 fintech companies will spend the next 12 weeks receiving intensive product and business-development advice, as well as mentoring, from senior executives in the financial, technology and venture capital sectors. Due to the COVID-19 pandemic, the Lab will again be conducted virtually this year. The Lab has helped position New York City as a hub for fintechs and financial innovation, and as the city looks to recover from the economic impact of the pandemic, many of the fintechs' solutions can help it emerge stronger.
"We're excited about the innovation this competitive class of fintech companies is bringing to New York City," said Maria Gotsch, president and CEO of the Partnership Fund for New York City, and co-founder of the FinTech Innovation Lab. "The Lab has spurred fintech's growth in New York over the past 11 years, turning the city into a hub for talent and innovation, and now the industry is poised to play a major role in its recovery."
David Treat, a managing director in Accenture's Financial Services group and co-chair of the FinTech Innovation Lab New York, said, "We welcome this year's class to the New York Lab and look forward to providing our mentorship and guidance as the companies refine their solutions. Digital innovation within financial services skyrocketed during the COVID-19 pandemic, and fintechs have truly led the way. Their ability to apply technology innovation in a focused, creative and unencumbered manner can help power new business models for financial services and address key societal issues, including climate change and the future of work."
Rick Barto, a managing director in Accenture's Insurance industry group, said, "We continue to see disruption and disintermediation across the insurance value chain, and the insurtechs in this year's program continue to push the boundaries with their technology solutions. We look forward to seeing their progress when the program concludes."
The 10 companies in this year's FinTech Innovation Lab New York will highlight the progress they have made with the financial institution partners in a virtual presentation on June 24 to executives across the banking, insurance, capital markets and venture capital sectors.
Executives from the following participating financial institutions provide mentorship and assistance to the Lab: AIG; AllianceBernstein; Ally Financial; American Express; Aon; AQR Capital Management; AXA XL; Bank of America; Barclays; BlackRock; BNP Paribas; BNY Mellon; Capital One; Chubb; CIT; Citi; Credit Suisse; Deutsche Bank; Fidelity Investments; Global Atlantic; Goldman Sachs; Guardian Life; JPMorgan Chase; KeyBank; Marsh McLennan; Mastercard; Morgan Stanley; New York Life; NFP; Prudential Financial; Rabobank; RBC Capital Markets; Société Générale; Sumitomo Mitsui Banking Corporation; Synchrony; The D. E. Shaw group; The Hartford; The Travelers Companies, Inc.; TIAA; U.S. Bank; UBS; USAA; Wells Fargo; and Zurich North America.
Supporting venture-capital firms include: Anthemis; Bain Capital Ventures; Canaan; Canapi Ventures; Contour Venture Partners; FinTech Collective; Nyca Partners; Oak HC/FT; Rho Ventures; RRE Ventures; and Warburg Pincus.
Source: FinTech Innovation Lab