Focus on Integration and Regulation in Exchange Results
07.13.2021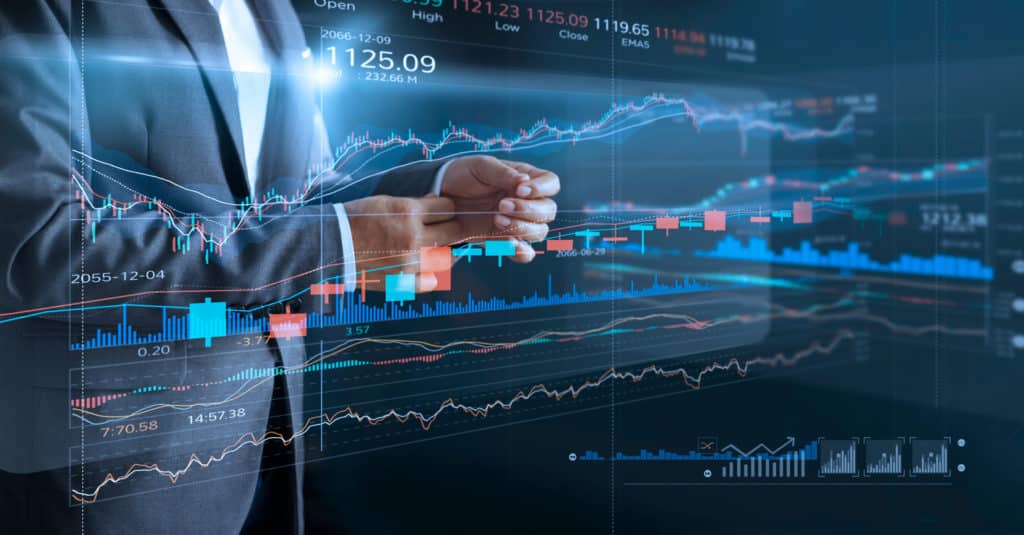 Kyle Voigt, an analyst at KBW, a Stifel company, said investors will focus on the progress of integrations of large acquisitions and regulatory uncertainty in the upcoming exchange results.
Voigt said in his second quarter 2021 exchanges preview that there will be continued focus on early progress of recent large scale M&A integrations. For example, Intercontinental Exchange closed its acquisition of mortgage technology company Ellie Mae in the third quarter of last year and Euronext completed its buy of Borsa Italiana in the second quarter of this year.
In the first quarter of 2021 Nasdaq closed its acquisition of financial crime management solutions prover Verafin; Deutsche Börse completed its purchase of Institutional Shareholder Services and London Stock Exchange Group closed its deal for data provider Refinitiv.
Peter Richardson, analyst at German financial services group Berenberg, said in a report that perceptions of slowing growth in LSE's data and analytics business have weighed on investor sentiment since March 2021 and shares have fallen 13% so far this year.
He added that the declining use of Refinitiv's data terminals has been a key concern which may have been alleviated by the exchange's recent investor education event.
"Specifically, new disclosure suggests this shrinking component accounts for only c7% to 8% of group revenues," Richardson added. "If the past pace of decline continues, this would represent a c40 to 50 basis headwind to group revenue growth."
However, the analyst said the launch of LSE's new products should help to slow this further and the exchange expects data and analytics revenue growth of 4% to 6% annually, compared to consensus of c5%.
In addition, Richardson argued that the rise of passive and data-driven investment strategies supports LSE's enterprise data and investment solutions businesses, which account for one third of group LSE revenues.
"Rising demand for ESG data and for sophisticated risk management further support these and other parts of LSE's data business," said Richardson. "This is positive in its own right but, in addition, we take comfort from LSE's expected growth coming from areas in which it already has strong existing franchises with attractive growth."
Berenberg raised EPS estimates modestly, reflecting its view that LSE can grow data revenues by 5% annually and rated the stock a Buy.
Regulatory uncertainty
Voigt highlighted uncertainty regarding global cryptocurrency regulation.
"Within the last quarter, China continued to restrict crypto activity, while there have been calls in the U.S. to have more regulatory oversight on exchanges," he added.
In traditional market infrastructure, he continued there is continued uncertainty regarding retail order execution which touches many points of equity market structure.
"Voigt therefore expects investors to want to hear from both the brokers and exchanges regarding potential regulatory changes and likely outcomes," said the report.
Gary Gensler, chair of the US Securities and Exchange Commission, highlighted in a speech in June that he has asked staff to consider the impact that technology has made in fixed income and equity markets, including payment for order flow.
He said 47% of equity trading interest is not displayed on the lit markets.
"It's executed by alternative trading systems, which include dark pools, and by off-exchange wholesalers," Gensler added. "Thus, significant trading interest on these platforms is not necessarily being reflected in the commonly cited National Best Bid and Offer quote. I've asked staff to consider whether this equity market structure, as currently composed, best promotes efficiency and competition."
Volume
Voigt also introduced 2023 earnings per share estimates for the exchanges with median year-on-year growth rates of 9%.
SONIA Open Interest is on the rise, with ICE 3 Month SONIA now making up almost 13% of ICE 3 Month GBP Sterling OI as users increasingly use ICE SONIA markets to manage their GBP interest rate risk.

Open Interest in ICE 3 Month SONIA is at a record 327,715 contracts. pic.twitter.com/asZDkXTQBP

— ICE (@ICE_Markets) July 12, 2021
ICE reported it had record open interest across many asset classes in the second quarter of this year, with high trading activity in commodities and interest rates. Average daily volume increased 12% year-on-year and total open interest rose reached a record 85.8 million lots on June 10.
Overall average daily volume reached 18.4M contracts for both Q2 2021 and the month of June, up 5% and 7% YoY. Highlights follow.

— CME Group (@CMEGroup) July 2, 2021
CME Group said in a statement that total average daily volume increased 5% in the second quarter from a year ago. Records included SOFR futures average daily volume of 118, 000, an increase of more than 200%; Bitcoin futures and options and Ether futures; and agricultural futures and options volume from outside the United States.
Cboe Global Markets reports June 2021 trading volume. See highlights at https://t.co/tgFVSSnvQI. pic.twitter.com/AsnHEFFHoj

— Cboe (@CBOE) July 6, 2021