NYC Wine & Food Festival Tickets On Sale Now
06.25.2012
New York, be prepared to get your chow on: from October 11 through October 14, the Wine & Food Festival will be in town, raising funds for the Food Bank of New York City while showcasing the city's finest cuisine–and tickets are available starting today, June 25.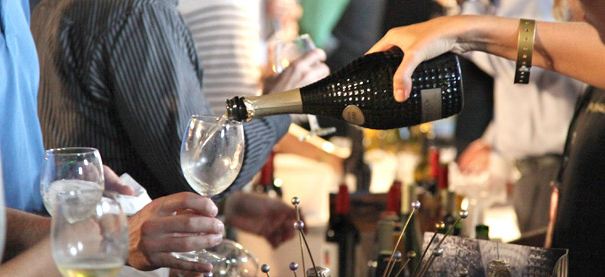 "This year's program is truly a celebration of what the Festival is all about," said festival founder Lee Brian Schrager. "Returning favorite events get a make-over, we move to new venues throughout the city and have come up with a whole series of fresh events to satisfy any palate, each perfectly paired with the finest wines and spirits."
Indeed, New York's culinary stars will be out in full force: hosting an "Alumni Dinner", David Bouley (of Bouley and of Brushstroke) will make food with his former proteges, which include Kerry Heffernan, Dan Silverman, Anita Lo, George Mendes, and David Ott, among others. Meanwhile, The Spotted Pig's April Bloomfield will be cooking up a meal she calls "A Girl And Her Pig Dinner", while Food Network favorites such as Ina Garten, Bobby Flay, Paula Deen, and Giada De Laurentiis will also be in the festival to give talks.
Bank of America is in on the food fest, too–a Korean barbecue dinner by Roy Choi with Jean-Georges and Marja Vongerichten and Alain Ducasse's Benoit Dinner will be hosted at the Bank of America Tower's 51st floor (be prepared for breathtaking eats and views). Rife with headliner names–Mario Batali, Anthony Bourdain, and our favorite, Andrew Zimmern–the festival is set to be worth its ticket.
Of course, the festival's main goal, to fundraise for the city's Food Bank and its No Kid Hungry campaign, must not be forgotten. All proceeds from the event go toward these philanthropic causes, and rightly so. After all, how could so much food be for some, and not enough for others?
The New York City Wine & Food Festival runs from October 11 to October 14. Tickets go on sale on Monday, June 25. To purchase tickets, please visit the festival's website.
Photo courtesy of New York City Wine & Food Festival.