FTX Expands in EMEA as Crypto Exchange Revenues Boom
03.16.2022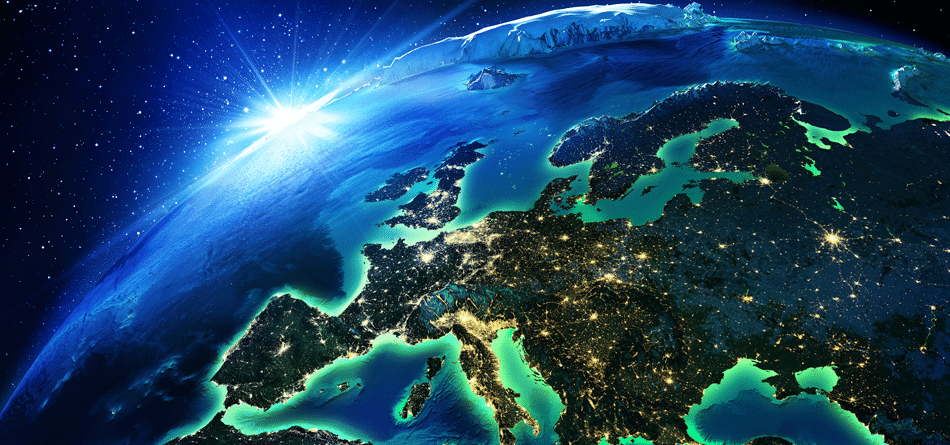 FTX Trading is expanding in Europe and the Middle East as trading revenues generated by crypto exchanges have overtaken the trading and clearing revenues generated by all the traditional exchanges for the first time.
Suzannah Balluffi, an analyst at management consultancy Opimas, estimated in a report that crypto exchanges earned a combined $24.3bn from trading revenues in 2021, 60% more than trading and clearing revenues at the traditional exchanges. Crypto exchange trading fees have increased sevenfold from $3.4bn in 2020 according to the study Crypto Exchanges Leave Traditional Venues in the Dust.
Balluffi said: "Public information on exchanges' financials is difficult to come by, and Opimas' market share estimates are an approximation. To date, Coinbase is the only major crypto exchange to be publicly listed."
Coinbase had revenues of more than $7bn in 2021, compared to $927m in 2017 according to the report.
Opimas noted that there were more than 200 active cryptocurrency exchanges at the time of writing, while many exchanges also fail to gain traction and shut down.
"Later entrants, such as FTX, have managed to grow and even thrive in this environment by providing more robust technology and regulatory compliance," added Balluffi.
FTX expansion
FTX was founded in 2019 by chief executive Sam Bankman-Fried to target professional high-frequency traders in crypto and its valuation has grown to $32bn according to Opimas
"This means there is a lot of money sitting on the sidelines that can be used to bolster FTX's trading technology and support team," added the report.
On March 7 FTX Trading said in a statement that it has established FTX Europe after receiving approval from CySEC, the Cyprus Financial Market Regulator.
Bankman-Fried said in a statement: "We're excited to launch our European operations in a regulated fashion to better serve those within the continent. As we continue to grow, we are constantly looking at opportunities to become appropriately licensed and regulated in every market we enter."
Patrick Gruhn, head of FTX Europe, told Markets Media that geographical expansion was a logical next step for the firm. He said Cyprus has a framework where crypto derivatives are regulated under MiFID II, the EU regulation, and it already oversees large crypto business. FTX can then passport its license into other EU locations, although some jurisdictions have additional requirements for crypto.
"The decision was made several months ago and it took time because FTX, as a general rule, likes to first obtain the regulatory licence before starting active marketing," he added. "We needed a regulator that can handle a company the size of FTX and, hopefully, our European business very soon."
He continued that Europe is an important market but possibly behind the US in terms of crypto adoption, especially for derivatives.
Gruhn said: "To my knowledge, FTX is the first regulated investment firm offering crypto derivatives in Europe."
He explained that most discussions focus on trading spot crypto but most sophisticated traders are better suited to using crypto derivatives.
"You don't have to think about wallet security and custody issues," he added. "If you are only interested in getting economic exposure, derivatives are more capital efficient."
FTX's trading interface satisfies the needs of sophisticated traders and Gruhn said the firm is talking to many institutional traders, who will get comfort from the firm's regulated status. The exchange currently offers futures but soon aims to launch options.
The headquarters of FTX Europe are in Switzerland, which treats bitcoin as fiat currency. The firm aims to open regional headquarters, beginning in Cyprus, because Switzerland is not part of the European Union and the firm is hiring across the region.
"Our goal is to eventually have roughly 35% of global FTX volume coming from Europe," said Gruhn.
By the end of 2022 he would like FTX Europe to have obtained three to four more regulatory licences in Europe.
"My main role is to allow Sam and the other great people in our team to offer the FTX product with as few changes as possible by enabling the regulatory setup," Gruhn added.
On March 15 FTX Europe said in a statement it will be establishing a regional headquarters in Dubai where it has been licensed to establish and operate its Virtual Asset (VA) exchange and clearing house.
Really excited to receive the first (and so far only) digial asset exchange license from Dubai!

Adding to the list: https://t.co/50ELyIX1cd https://t.co/1jEkTz52qS

— SBF (@SBF_FTX) March 15, 2022
Bankman-Fried said in a statement: "FTX is proud to be the first licensee under Dubai's prudential supervision regime. We plan to continue playing a lead role in advancing the digital asset industry in countries that provide a robust regulatory framework, while also operating with the highest security, risk, and investor protection standards."
Crypto fundraising for Ukraine
The Ministry of Digital Transformation of Ukraine, FTX, and Everstake, a decentralized staking provider, have launched the official website for Aid For Ukraine, an initiative that raises funds from the crypto community for the benefit of Ukraine's military and humanitarian needs following the country's invasion by Russia.
The launch of an official website enables users from around the world to select the desirable amount in selected cryptocurrencies to donate, connect a wallet, and confirm a transaction within the same user-friendly interface.
The official website where users from around the world can make crypto donations to Ukraine goes live: https://t.co/UJhiA1jBWc. It has never been so easy to support 🇺🇦! A beautiful joint initiative of our @mintsyfra in partnership with @everstake_pool and @FTX_Official. We win!

— Mykhailo Fedorov (@FedorovMykhailo) March 14, 2022
Aid For Ukraine said in a statement this marks the first time a cryptocurrency exchange has directly cooperated with a public financial entity to provide a conduit for crypto donations. FTX converted $1m worth of SOL and transferred it to the National Bank of Ukraine this month.
Oleksandr Bornyakov, deputy minister of digital transformation of Ukraine on IT industry development, said in a statement: "Crypto is playing a significant role in Ukraine's defense. Crypto assets proved extremely helpful in facilitation of funding flows to Ukrainian citizens and soldiers, as well as in raising awareness and engaging people worldwide. The amount of crypto crowdfunding for our country is already the biggest in history so far."
The funds will be used to help the Armed Forces of Ukraine as well as Ukrainian civilians in dire need of humanitarian aid.
To learn more about Aid For Ukraine and support its efforts, please visit: https://donate.thedigital.gov.ua/