FTX Ventures Closing in on First Deals
02.04.2022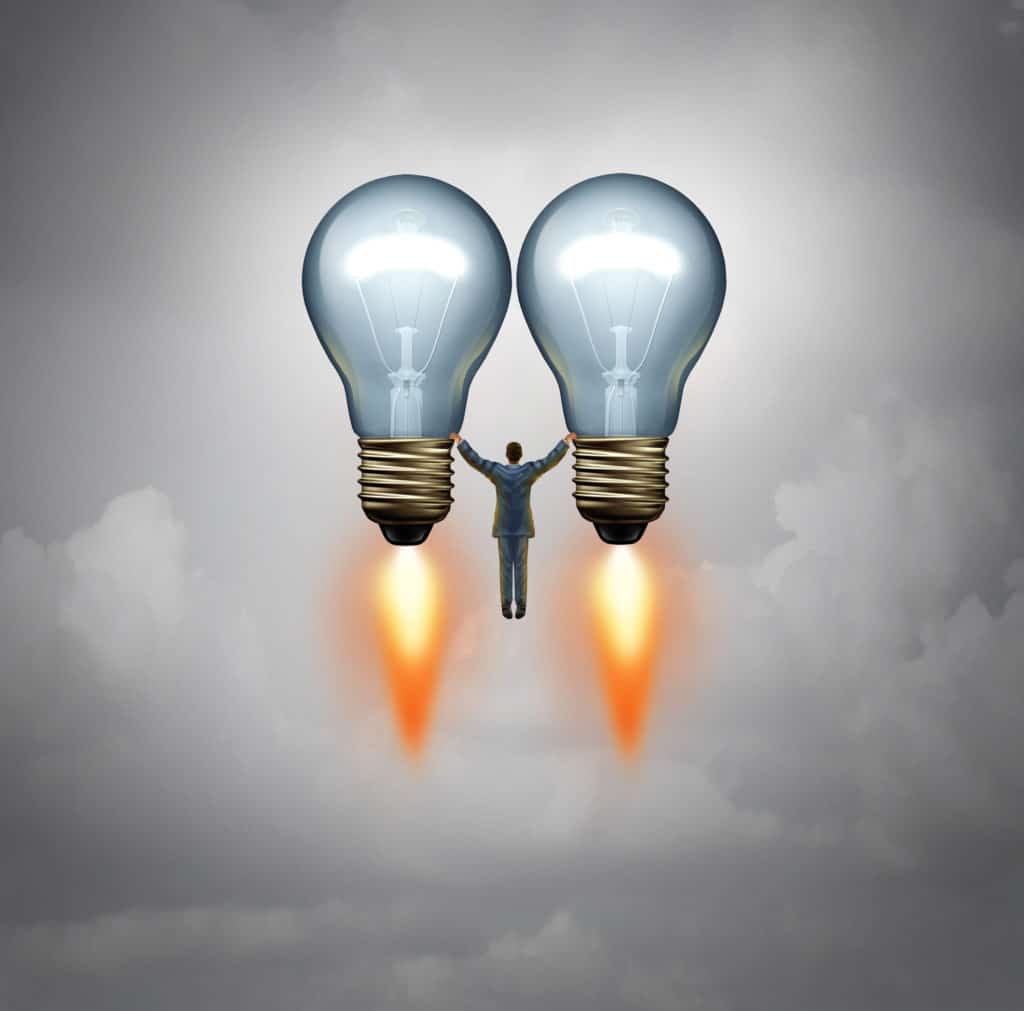 FTX Ventures, the $2bn venture capital fund, is closing in on deals after being launched by cryptocurrency exchange FTX Trading this year.
FTX is an exchange that offers derivatives, tokenized stocks, prediction markets and an over-the-counter desk.
In January the firm launched FTX Ventures and hired Amy Wu, former partner at Lightspeed Venture Partners to lead the new business, M&A and commercial initiatives. Prior to Lightspeed, Wu was an executive at media company Discovery, where she led operations and finance across Asian markets, digital businesses, and sports.
Wu told Markets Media: "We already are closing in on four or five deals. We've been busy in the first couple of weeks."
The initial fund is $2bn which Wu said could take a year, or a few years, to deploy depending on the opportunities FTX Ventures sees in the market.
2/ We're launching FTX Ventures today, a $2B fund for builders, by builders. We're excited to support great teams across crypto, web3, and more. If you're excited to work with @SBF_FTX, @ramnikarora, @armaniferrante, @ajm_alameda, J, Brian Lee+, hit us up!https://t.co/ZPiG1t0KkZ

— Amy Wu (@amytongwu) January 14, 2022
4/ In my career, I've always followed people I was inspired by. This year, as I worked closely with the FTX team after we invested at @lightspeedvp, it became obvious @SBF_FTX was the extraordinary CEO to follow.

— Amy Wu (@amytongwu) January 14, 2022
6/ Last but not least, thank you @ramnikarora for making this happen. I'm thrilled to join the @FTX_Official family. If you're in the Bahamas, give me a shout! pic.twitter.com/6BW3pls2gl

— Amy Wu (@amytongwu) January 14, 2022
At Lightspeed, a $10bn+ multi-stage venture fund, Wu led crypto and gaming investments, including the fund's investment in FTX.
"I invested in FTX so I had a chance to work really closely with Sam Bankman-Fried. He is an extraordinary CEO and FTX is one of the most extraordinary companies in technology with a unique culture," Wu added. "In addition, I have the opportunity to be an investor and operator so it was impossible to turn down the opportunity."
She continued that FX Ventures is one of the few venture teams that is an operator. As result, half of the team are influential developers.
"We have a couple of folks on the team who have built major protocols," she said. "That is because protocol design and tokenomics design are really important areas."
In addition the team has access to FTX's global resources and expertise ranging from listing a token listing to regulatory nuances she believes is an advantage.
Wu explained that FTX Ventures has a broad brief. The first mandate is crypto and web3 adoption and so the teams would be investing in areas such as decentralized finance (DeFi), consumer gaming and DevOps tooling for blockchain development.
"We are looking at Layer-1 and Layer-2 as well as their ecosystems," said Wu.
Layer-1 is the underlying main blockchain architecture while Layer-2 is a network that lies on top of the blockchain. Many blockchains have developed and Wu said FTX Ventures will be reviewing the pros and cons of each to determine where they want to invest and which ecosystem they want to support. Another interesting area is cross-chain interoperability so users have the ability to port their protocols across different blockchains.
"Another area is web3," added Wu. "A lot of people believe that web3 apps can bring the next 100 million users to crypto. Gaming is a huge category."
Web3 is a decentralized online ecosystem based on the blockchain, as opposed to the current centralized technology platforms.
In addition, Wu said the coming together of fintech and crypto this year looks really interesting.
"If we find great companies in interesting sectors outside of crypto we'll do that too as it is a super flexible mandate," she said. "We want to invest in great founders and teams. We are product people so we're particularly interested in product-oriented teams."
FTX Ventures is a return-oriented fund so the first measure of success will be financial returns but Wu said another measure of success will be successfully supporting the digital asset ecosystem.
"We would like FTX Ventures to be seen as one of the best funds for a founder," she added. "We want the reputation of being the most strategic flexible capital in the market."
Crypto prices have fallen this year. In January total spot volumes reached their lowest level since December 2020 and fell 30.2% month-on-month to $1.8 trillion according to CryptoCompare.
Wu argued that the best teams will not have trouble fundraising despite market conditions and that venture firms typically have a long time horizons of between 10 and 20 years. In addition, the downturn can be a positive for the industry if some stratospheric valuations come down to Earth.
In five years time Wu expects there will certainly be more use cases for crypto such in the consumer sector, and eventually in ecommerce and payments. She said: "Blockchain has the promise of becoming the rails for a lot of financial transactions."
FTX fundraising
This year FTX has completed two separate funding rounds.
FTX US announced the closing of the first funding round since its inception in 2020 – a $400m Series A round valuing the company at $8bn. Participants included Paradigm, Temasek, NEA, Multicoin Capital, Tribe Capital, Ontario Teachers' Pension Plan Board, SoftBank Vision Fund 2, Greenoaks Capital, Steadview Capital and Lightspeed Venture Partners.
The company said the funds will allow it to further grow its user base, bolster its derivatives efforts, and launch new business lines. FTX US also plans to make strategic investments and acquisitions and expand its network of partnerships.
FTX is pleased to announce the acquisition of the Liquid group of companies, including an FSA-registered crypto-asset exchange to provide products and services to our customers in Japan! 🇯🇵https://t.co/rO5TznWFCU

— SBF (@SBF_FTX) February 2, 2022
In October 2021 FTX US completed its acquisition of LedgerX, which has been rebranded as FTX US Derivatives. The purchase allowed the cryptocurrency exchange to gain a designated contract market (DCM), swap execution facility (SEF) and a derivatives clearing organization (DCO) which are all regulated by the US Commodity Futures Trading Commission.
FTX Trading Ltd, owner and operator of FTX.COM, also announced the closing of a $400m Series C fundraise, increasing the valuation of the company to $32bn.
FTX was founded in May 2019 and just reached a $32 billion valuation.

One of the fastest growth companies in history.

— Pomp 🌪 (@APompliano) January 31, 2022
The round saw participation from Temasek, Paradigm, Ontario Teachers' Pension Plan Board, NEA, IVP, SoftBank Vision Fund 2, Lightspeed Venture Partners, Steadview Capital, Tiger Global, and Insight Partners. The Company said all the investors involved in the Series C raise simultaneously participated in the previously announced FTX US Series A funding round, which valued FTX US at $8bn.
Sam Bankman-Fried, chief executive of FTX, said in a statement: "Our Series C financing round represents a milestone achievement for FTX, as we raised close to $2bn in six months. With the ongoing support from our dedicated investors and user base, FTX will look to continue interacting with regulators to facilitate access to digital assets in a safe and compliant manner."
What a year, huh? We are extremely thankful for the support we have received from the crypto community and our partners which has allowed us to grow to where we are today.

Read our End of Year 2021 post here: https://t.co/0av6CphPl9 pic.twitter.com/hjF34fSw4e

— FTX – Built By Traders, For Traders (@FTX_Official) January 27, 2022
FTX said it has grown significantly since the company was valued at $25bn during its Series B-1 round in October 2021, with the user base growing 60% and its average daily trading volume increasing 40% to reach approximately $14bn in daily volume.