Fund Outflows Mount As Uncertainty Rises
05.06.2022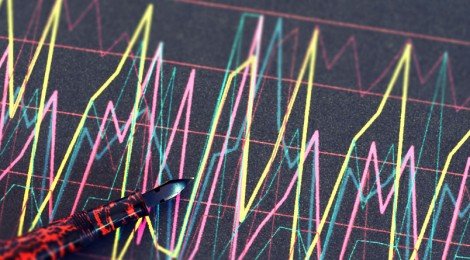 Investors' response to tightening monetary policy in major markets and Russia's invasion of Ukraine saw the third consecutive month of outflows from retail funds, up from £2.5 billion in February to £3.4 billion in March, according to data published today by the Investment Association (IA).
New: Latest stats show £3.4bn in outflows from retail funds in March, however, there was good news on responsible investments which saw their biggest monthly inflows of 2022.

Read more here: https://t.co/6U0QgTxG8O

— The Investment Association (@InvAssoc) May 5, 2022
Other key findings for March 2022 include:
Fixed Income funds saw outflows of £3.3 billion, as persistently high inflation and tightening monetary policy threatened to undermine investors' returns.
European Equity funds saw outflows of £505 million, up from £142 in February, reflecting the region's economic exposure to Russia's invasion of Ukraine.
Mixed Investment 40-85% Shares was the bestselling IA sector in March with inflows of £579 million, as savers sought diversified investments amidst market volatility ahead of April's ISA allowance deadline.
Responsible Investment funds saw their strongest monthly inflows so far in 2022, accelerating from £670 million in February to £935 million in March.
Chris Cummings, Chief Executive of the Investment Association, said:
"Investors remained cautious in March in light of monetary tightening and Russia's invasion of Ukraine. Although Russia launched its invasion of Ukraine in February, the economic ramifications of the conflict became clearer in March. Outflows from European Equity funds accelerated sharply to £505 million, as investors considered the risks of Europe's dependence on Russian commodities.
"However, March was a story in two parts and outflows were balanced by many investors rushing to use their ISA allowance and seeking potentially safer havens in diversified funds, with multi-asset strategies benefiting in particular. Inflows to Responsible investment funds continued to be a bright spot, recording their strongest monthly inflows so far in 2022 and demonstrating investors' commitment to sustainable investing."
Source: IA