Global X ETFs Enters European Market
12.07.2020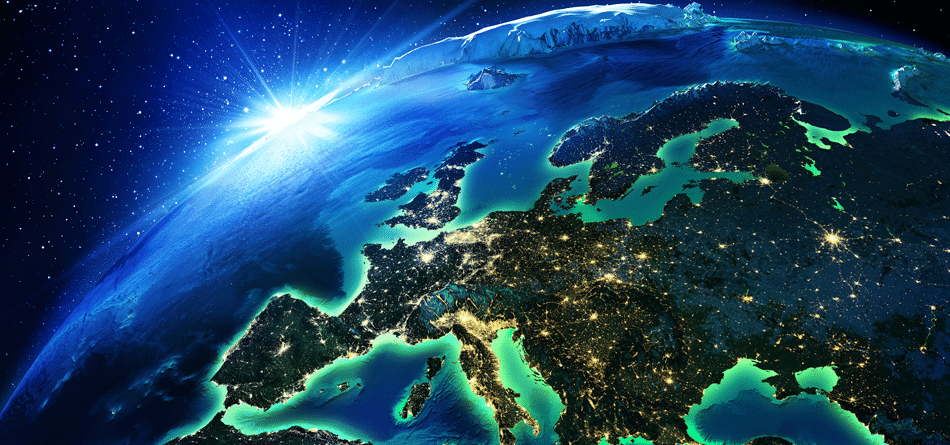 Global X ETFs has launched in Europe as the New York-based exchange-traded funds provider aims to add to the global footprint of its parent, Seoul-based Mirae Asset Global Investments, which distributes ETFs in the Americas and Asia.
Luis Berruga, chief executive of Global X, told Markets Media that the European ETF market is attractive because it is the second largest market in the world.
"Europe has seen significant growth in the last few years and and we expect that to accelerate over the next five to 10 years," he added. "There are the same dynamics for adoption as in the US, such as lower cost and increased transparency."
He also expects the rise of the self-directed retail investor in Europe, as has happened in the US. These new investors use robo-advisors or fintech firms to place their money and are attracted to low-cost ETFs and thematic funds.
To launch in Europe, Global X has hired Rob Oliver as head of business development in the region. He was previously global head of beta and systemic strategies within global wealth management at J.P. Morgan. Morgane Delledonne has been hired as director of research from BMO Global Asset Management, where she was most recently an ETF investment specialist.
Excited to start a new chapter! Learn more: https://t.co/RnOvE7vsvx

— Global X ETFs (@GlobalXETFs) December 1, 2020
Berruga continued that the firm will grow the team organically in Europe and launch its first ETF in the region before the end of this year.
Oliver said in a statement: "In 2019, the European ETF market surpassed €100bn ($121bn) in net inflows for the first time. There's immense growth in the adoption of ETFs in Europe."
ETFGI reported that ETFs and ETPs listed in Europe had net inflows of $74.4bn in the first 10 months of this year, less than the $88.8bn gathered in the same period in 2019. Assets invested in European ETFs/ETPs decreased by 1.4% to $1.1 trillion at the end of October from the previous month according to the independent research and consultancy, although this is the third highest assets on record.
@etfgi reports #ETFs and ETPs listed in #Europe reported net inflows of US$6.55 billion during October 2020 https://t.co/COrhPlefUI

— Deborah Fuhr, ETFGI (@deborahfuhr) November 25, 2020
Substantial inflows of $6.20bn were gathered by the top 20 ETFs during October. For example, Xtrackers MSCI USA Information Technology Index UCITS ETF DR alone gathered $750m said EFTGI.
Berruga acknowledged the competition in the European ETF market and the concentration of assets amongst the largest firms.
Thematic ETFs
"We have a unique value proposition as we started thematic investing in 2010," he added. "We have 24 thematic ETFs with assets of more than $9bn."
He continued that Global X ETFs' assets under management had reached $18.2bn this month and grown more than 50% in the last year. More than $1bn of these assets have already come from European clients.
The thematic funds cover disruptive technology with high growth prospects such as cloud computing, robotics and artificial intelligence. For example the firm's cloud computing ETF has grown to more than $1bn in assets since launching in April last year.
.@JayJacobsCFA offers three emerging themes that could shape the 2020s.

— Global X ETFs (@GlobalXETFs) December 3, 2020
"Covid 19 has accelerated these trends," said Berruga, "For example, our fastest growing ETF covers telemedicine and health."
In addition, Globe X offers a suite of income ETFs which have become popular in a low interest rate environment. Environmental, social and governance ETFs are popular in Europe and Berruga said the firm has more than $300m in ESG products.
.@McKinsey forecasts a leap in EV adoption over the coming decades, driven by lower production costs and changing consumer preferences.

— Global X ETFs (@GlobalXETFs) November 6, 2020
"We launched a clean technology ETF one month ago and it has shown significant success attracting more than $30m in assets," he added.
Global distribution
Global X ETFs was founded in 2008 and acquired by Mirae Asset in 2018, which has more than $50bn in assets under management and can provide global distribution.
Berruga said: "The UCITS wrapper is popular around the world and Mirae Group is well positioned in Asia and Latin America."
The UCITS (Undertakings for Collective Investment in Transferable Securities Directive) framework is set by the European Union and UCITS ETFs are increasingly popular in Asia and Latin America.
In addition Global X and Daiwa Securities Group partnered last year to launch Global X Japan and Mirae Asset's Hong Kong ETF division was rebranded under the Global X banner.
"We know building assets will take time but we are taking a long-term approach as our brand is not well known in Europe," added Berruga. "We have a pipeline of innovate products."