Green Bond Trading ADV Set to Exceed 2020
08.31.2021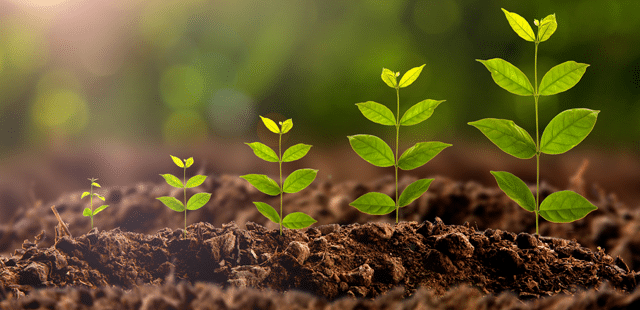 The volume of trading executed on Tradeweb in green bonds screened by the Climate Bonds Initiative is two thirds higher than last year and the average daily volume is set to exceed 2020.
Tradeweb executed $59.2bn (€50.1bn) green bonds screened by the Climate Bonds Initiative, the non-profit investor-backed organisation which aims to mobilise the bond market for climate change solutions and helps set standards for green bonds in the first half of this year.
In comparison, Tradeweb executed $35.4bn in CBI screened green bonds in the first half of last year.
Tradeweb said in a report: "2021 average daily volume is on pace to exceed 2020."
Our green bond trading volumes for July 2021 are out! Partnering with @ClimateBonds Initiative allows us to leverage CBI data to promote the visibility and accessibility of Green Bond trading across asset classes. Read more: https://t.co/vpDtwf9E3x #ESG pic.twitter.com/U7Lo1Pi5zR

— Tradeweb (@Tradeweb) August 31, 2021
The Climate Bonds Initiative said in a report that it has lifted its January forecast of between $400bn and 450bn in annual green bond investment this year to $500bn, reflecting the strength of the green market in the first half of 2021.
Green bond investment for the first six months of this year reached $227.8bn, three quarters of the full 2020 total of $297bn, as issuance has been growing at 49% in the last five years.
"Our analysis suggests that the green bond market annual issuance could exceed the $1 trillion mark by 2023, even if we are to see a more modest growth rate," added the CBI.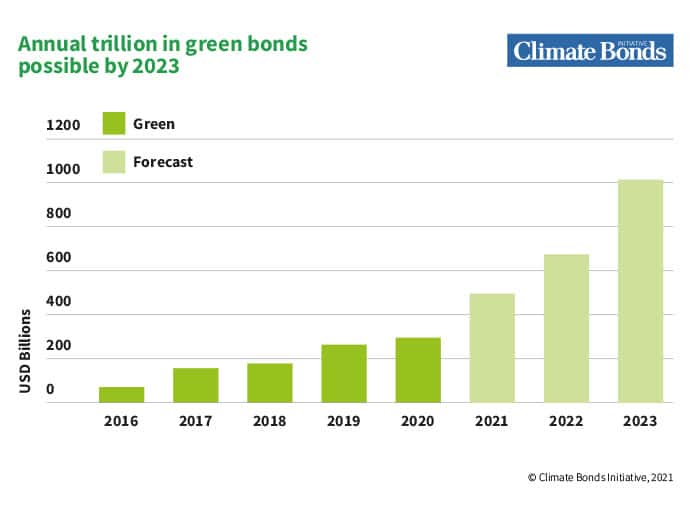 Moody's Investors Service has forecast a total of $450bn in green bond issuance this year.
The ratings agency said in its second quarter sustainable bond report in July that total volume will reach a record $850bn of green, social and sustainability issuance, nearly two thirds higher than the total $533bn last year.
Matthew Kuchtyak, assistant vice president-analyst at Moody's, said in a statement: "Following record first-half issuance, we now forecast about $450bn of green bonds and $200bn each of social bonds and sustainability bonds this year. We still expect sustainable bonds to account for around 8%-10% of global debt issuance in 2021, as issuers across all segments of the market continue to explore how they can link their capital markets activities with their sustainability objectives."
Futures
In fixed income derivatives Eurex has announced that it will launch futures on the Bloomberg Barclays MSCI Euro Green Bond SRI and Euro Corporate SRI indexes on 27 September.
Eurex, the derivatives arm of Deutsche Börse, said in a statement that the new derivatives will allow market participants to further adapt their investment and trading strategies to comply with ESG mandates and optimally manage the risk of ESG-driven portfolios, and offer the possibility of generating additional alpha via synthetic exposure to ESG fixed income indexes.
Umesh Gajria, global head of index-linked products at Bloomberg, said in a statement: "The ESG fixed income landscape currently comprises around $53 trillion in outstanding bonds globally and has grown by over $10 trillion in 2020 alone. Eurex will continue to build out its offering in this segment to complement its already leading position in terms of listed ESG derivative in the equity space."