Groundbreakers
06.23.2014
This summer, The New York Botanical Garden celebrates the contributions of leading American women to the fields of landscape architecture, design, photography, and writing within the early 20th century. The multifaceted exhibition, Groundbreakers: Great American Gardens and The Women Who Designed Them, examines how the work of Marian Coffin, Beatrix Farrand, Ellen Shipman, and their contemporaries influenced American gardens at such sites as Winterthur, Dumbarton Oaks, Longue Vue, Abby Aldrich Rockefeller Garden, and The New York Botanical Garden's own Peggy Rockefeller Garden within the burgeoning era of landscape design. Running through September 7, Groundbreakers explores the significance of the prominent women to American culture and history in various locations throughout the Botanical Garden.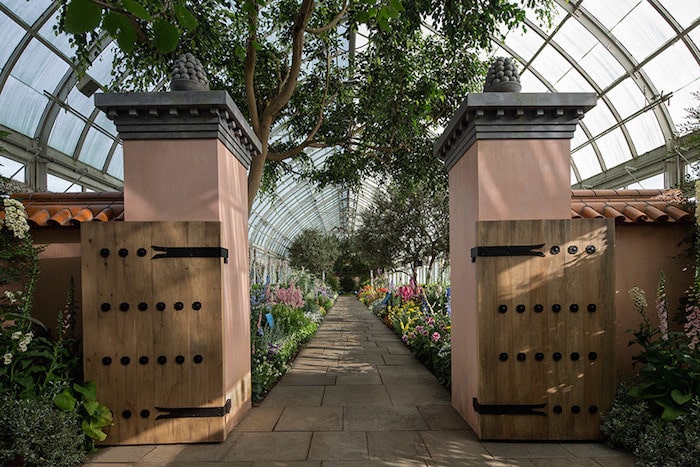 The horticultural exhibition, "Mrs. Rockefeller's Garden" held within the Seasonal Galleries of the New York City Landmark Enid A. Haupt Conservatory evokes the sophisticated plantings and landscape designs of the iconic Abby Aldrich Rockefeller Garden in Seal Harbor, Maine in a tribute to the elegant estate.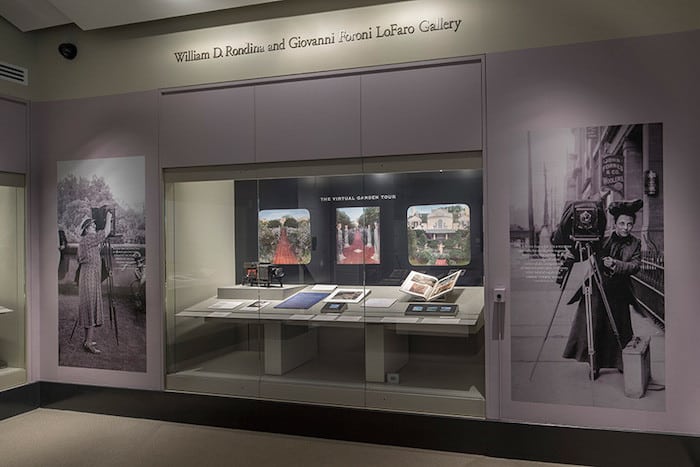 Groundbreakers continues with the historical retrospective, "Gardens for a Beautiful America: The Women Who Photographed Them" in the LuEsther T. Mertz Library's Rondina and LoFaro Gallery which features a collection of vintage photographs, photo equipment, photo-illustrated books, and a simulated "Magic Lantern" slide show to display the landmark work of pioneer female photographers.
Women's contributions to American garden culture are further explored through the exhibit "Six Groundbreakers" located in the Mertz Library Rotunda which displays the profiles of eminent female landscape architects and garden photographers whose interrelated achievements shaped garden design and marked the early 20th century American landscape movement.
For more information on the exhibits and programming throughout the Botanical Garden visit http://www.nybg.org/exhibitions/2014/groundbreakers/index.php
Photos via The New York Botanical Garden