Iced teas are beloved and refreshing summer beverages. However, the palatable post-iced tea calm can distort into frustration, confusion or disbelief at the sugar-content of conventional tea blends. Skip the remorse and the excess sugar; opt for Harney & Sons Organic Iced Teas to conquer the summer heat without the aftermath of sugar-induced stupors. Harney & Sons Organic Iced Teas are lightly sweetened with 5g of organic cane sugar per serving, harmonizing subtle notes of sweetness with their refined tea blends for a crisp concoction. Based about 100 miles north of New York City in the idyllic hamlet of Millerton, New York, Harney & Sons and its sophisticated, all-natural brews offers an invigorating departure from insipid, too-sweet libations.
Enjoy such delectable flavors as Organic Plain Black, Organic Black Currant, Organic Coffee Tea, Organic Green, Organic Green with Coconut, Organic Lemonade & Tea, and Organic Peach or perhaps steep your own iced tea from a selection including Black Current, Peach, Pomegranate Oolong, Raspberry Herbal, Organic Green, Organic Green with Coconut, and Organic Plain Black.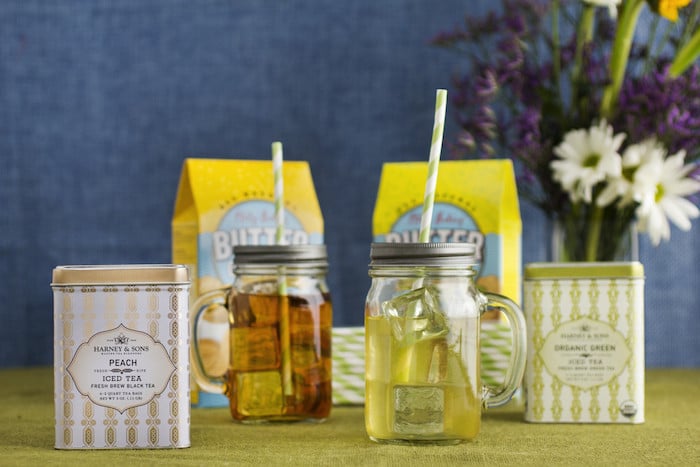 Harney & Sons, distinguished for their dedication to the highest quality ingredients, elevates the tea drinking experience with their masterfully balanced flavors and elegant packaging. Named one of the Summer's 50 must-have items by the Wall Street Journal, Harney & Son's Organic Bottled Iced Teas are splendid refreshments to cool or adorn long summer days and humid nights.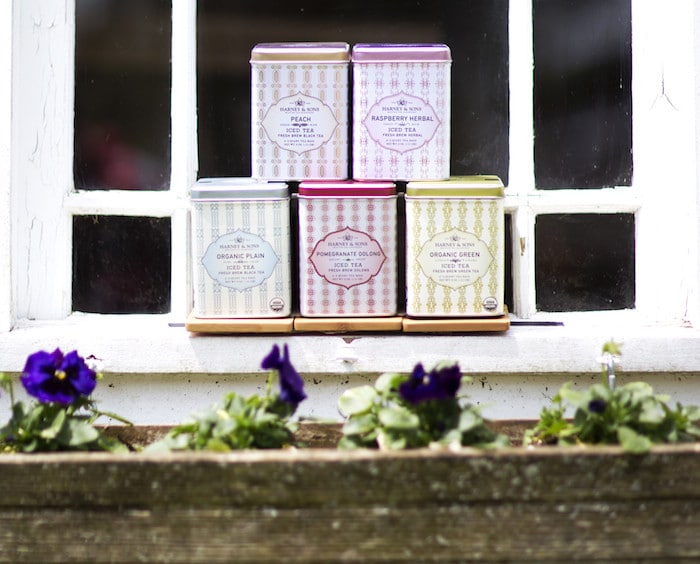 Find Harney & Sons Iced Tea products online, in their SoHo and Millerton shops, and in locations around, but not limited to the NY metropolitan area.
Photos courtesy of Harney & Sons. All rights Reserved.