JPX Researches Digitally Tracked Green Bonds
02.15.2022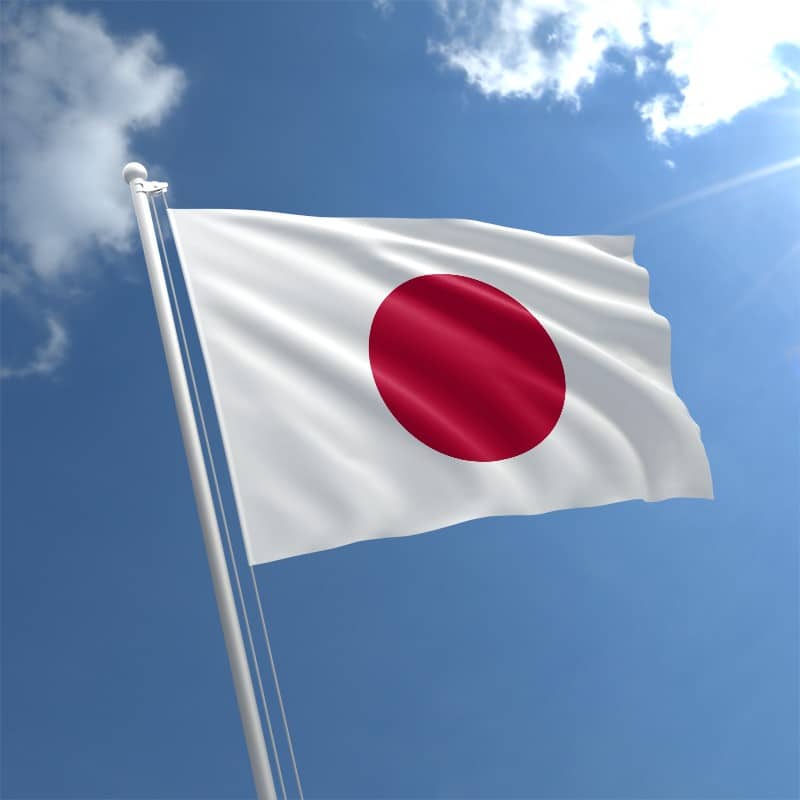 As part of its efforts to achieve carbon neutrality across group companies, as well as to improve the overall operational efficiency of bond issuance through digitalization, Japan Exchange Group, Inc. (JPX) has started looking into raising funds through issuance of security tokens in the form of a "Digitally Tracked Green Bond" using technology from BOOSTRY.
News Release
-JPX Begins Research on "Digitally Tracked Green Bonds" Utilizing Security Tokenshttps://t.co/povW3e73sN

— Japan Exchange Group EN (@JPX_official_EN) February 14, 2022
Background
JPX is aiming to switch 100% of electricity consumed by the Group to renewable energy and achieve carbon neutrality across the Group by fiscal year 2024(*1). As part of this, JPX is planning to invest in its own energy generation facilities, such as solar panels and biomass power generation facilities that use discarded cooking oil for fuel. It is now considering raising part of the funds needed for these investments by issuing a Digitally Tracked Green Bond, which is the subject of the current research.
About Digitally Tracked Green Bonds
A "Digitally Tracked Green Bond" is a bond that utilizes digital technologies such as blockchain to improve transparency of data and efficiency of data collection, thereby tackling issues that have been raised by both issuers and investors of green bonds around the transparency of data and complexity of the data collection process needed for green investment. This is the first initiative of its kind in Japan.
Specifically, in order to improve transparency around the use of funds raised by this planned bond issue, we will create a mechanism that automatically measures the amount of power generated by the solar and biomass power generation facilities and converts it into an amount of CO2 reduced. By utilizing digital technologies in this way, we will aim for greater transparency than just annual reporting by creating a mechanism that enables investors to monitor progression from outside at any time.
For this bond issuance, we plan to use the security token platform provided by BOOSTRY (ibet for Fin(*2)). By recording the amounts of power generated and CO2 reduced on the platform, we can increase the reliability of the data. Also, a characteristic of security tokens is that they enable immediate and accurate tracking of holdings by investors, a feature which we plan to utilize for IR activities. Furthermore, although we are not yet considering such an issuance specifically, we believe that in the future it will be possible to consider creating a sustainability-linked bond that automatically changes bond issuance conditions, such as the interest rate, depending on achievement of sustainability targets.
Details of this issuance will be discussed going forward and announced at a later date.
We also plan to conduct research from the viewpoint of digitalization of the entire bond issuance process. The mechanism for automatic measurement of power generated, conversion into CO2 reduction, and storage of records is expected to have benefits for processes such as green bond reporting, too, by improving efficiency of processing and accuracy of records. Research into these kinds of mechanisms will be led by JPX Market Innovation & Research (a JPX Group company starting operations in April this year(*3)).
The primary objective of this initiative is to help JPX achieve carbon neutrality as an issuer, but in the future, we aim to contribute to the carbon neutrality of society as a whole by sharing the lessons learned and the issues discovered in the process.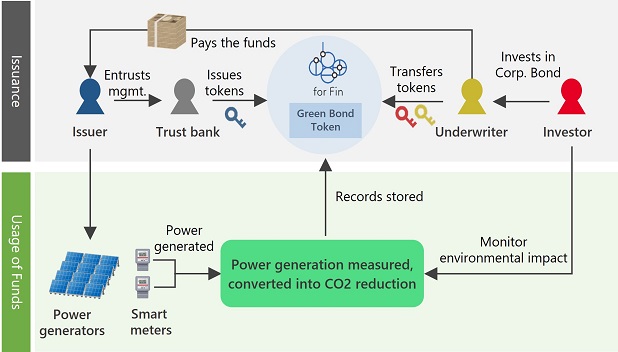 Source: JPX