Ladies, Winter Getaway Ensembles Never Looked So Sexy (And See-Through)
03.25.2014
Having had a love for fashion since her childhood, Ripsy Arora has created "Gobi" by M. Wanderlust. This colorful and intricate line of resort-wear tunics was inspired by her combination requirement of versatility and timelessness. Each piece is designed not only for poise and grace, but comfort as well as elegance. The chiffon printed fabrics, carefully selected, are adorned with crystals, beading, and sequins, which are bound to make any woman feel like a classic beauty. You may choose to wear each garment as a dress with a sheath slip, a tunic over a pair of skinny's or a favorite among many, as a cover-up on any sandy locale.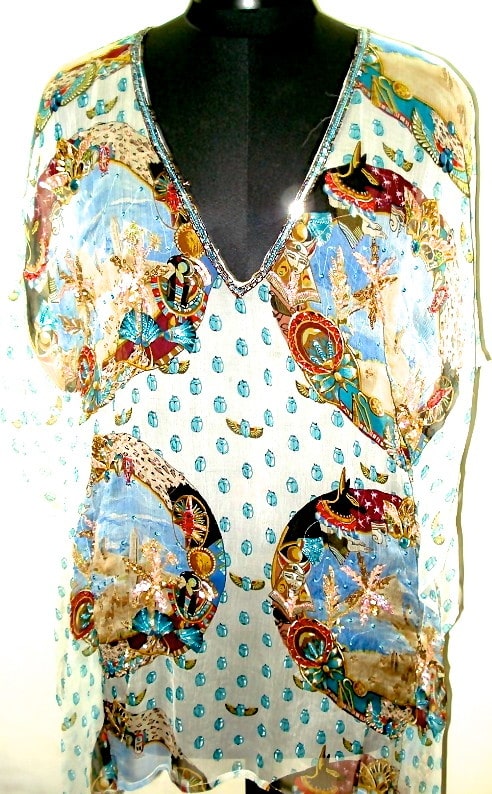 Ripsy is known as classic and timeless herself, and her multiple trips overseas throughout her life have shaped and sharpened her sense of fashion, style and affinity for layers and layers of beautiful fabrics, intricate designs and quality craftsmanship by keeping in touch with global trends.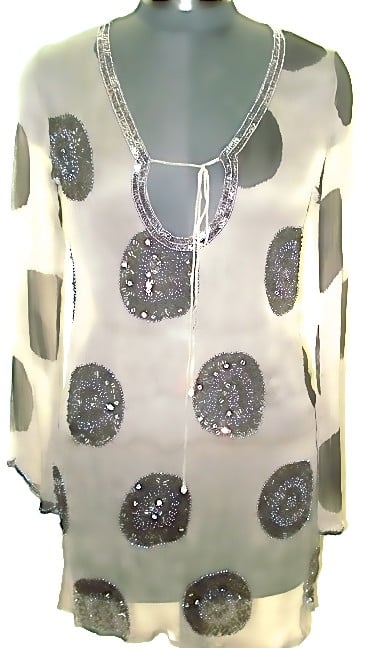 Her love of India, and all its culture has to offer, led her to create a line which embodies what life should be: fun, flirtatious, and fabulous. That is exactly what "Gobi" represents: A lifestyle brand that signifies the importance of color and beauty in our lives.
Please look out for a T-shirt line on the horizon as well.
With summer just around the corner, who wouldn't want to strut their stuff down the beach in these lovely chiffon pieces of art. These gorgeous tunics are in stock for retail/wholesale. For inquiries: please reach out to Ripsy at ripsyarora@hotmail.com.
---
Mademoiselle Wanderlust is a regular contributor to the Markets Media Life section.