LCH Achieves Strong Volumes In 2020
01.11.2021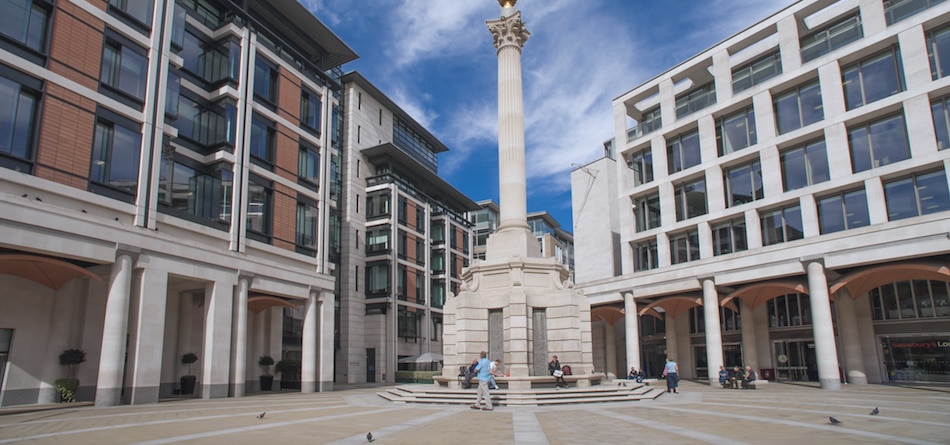 Services demonstrated operational resilience throughout unprecedented market conditions
Continued to deliver innovations including launch of new products and services
Continued leadership on global reference rate reform
LCH, a leading global clearing house, today announced that its services continued to demonstrate operational resilience, delivering strong volumes throughout 2020. LCH also continued to support global regulatory reform of reference rates and launched a number of new products and services to support effective risk management and capital efficiencies.
Daniel Maguire, Group Director, Post Trade, LSEG and Group CEO, LCH, said: "2020 has been an unprecedented year, with COVID-19 having a far-reaching impact across the world. As a systemically important institution, LCH's commitment to ensuring financial stability is paramount. Our focus has remained on the wellbeing of our people, ensuring operational resilience and continuity of service to our customers. We are pleased to have delivered another strong performance in terms of our clearing volumes this year."
.@LCH_Clearing's services demonstrated strong volumes and operational resilience throughout the unprecedented market conditions of 2020. Read the press release: https://t.co/5uChEfwqYS pic.twitter.com/9VVWsl2RQ9

— LCH (@LCH_Clearing) January 11, 2021
In 2020, SwapClear processed $1.1 quadrillion in notional, from a record 6.4 million trades. $747.2 trillion in notional, and 5.2 million trades were compressed over the period, enabling members and their clients to benefit from capital and operational efficiencies. During the year, LCH continued to support the global efforts to reform reference rates, successfully completing the switch to €STR discounting in July 2020, with €81.3 trillion in notional transitioned. The transition to SOFR discounting saw $120 trillion in notional transitioning to the risk-free rate in October 2020. SwapClear also became the first clearing house to offer Singapore Dollar swaps benchmarked to SORA and launched clearing for Israeli Shekel-denominated swaps in September 2020. SwapClear now offers clearing for interest rate derivatives across 27 currencies.
2020 was a transformational year for LCH SwapAgent, a service for non-cleared derivatives processing. Membership increased from 16 to 29 members during the year and the service registered $2.0 trillion in notional at the end of 2020, up from $0.7 trillion in 2019. In September, the service processed its first SONIA/SOFR cross-currency basis swap, highlighting SwapAgent's commitment to reference rates reform. The service also facilitated the transition of non-cleared derivatives to €STR and SOFR discounting.
ForexClear continued to demonstrate growth in its deliverable and client clearing service in 2020, with $19.1 trillion cleared across the service in 2020, up from $18.2 trillion in notional cleared during 2019. Of this, $689.5 billion in notional in deliverable options and forwards was cleared through ForexClear, up from $456.5 bn in 2019. $167.2 billion was cleared by clients in 2020, up from $60.8 billion in 2019.
CDSClear showed strong growth with €2.4 trillion in Options, Index and Single Name notional cleared in 2020, up from €1.5 trillion in 2019. This includes €193 billion up from €42.9 billion in 2019 in client cleared notional and €70 billion options notional cleared in 2020 up from €17.1 billion in 2019. CDSClear also significantly expanded its broad product offering, launching clearing of US credit index options in December 2020 and European Subordinated Financials Index and Single Names CDS in February. It also went live clearing the iTraxx MSCI ESG Screened Europe Index in September.
RepoClear processed €205.4 trillion in nominal during the year across LCH. In 2020, RepoClear onboarded new members from jurisdictions including Canada and Luxembourg, as well as welcoming the European Investment Bank as the first supranational clearing member of LCH SA. In terms of product offering, LCH went live clearing the EU's SURE bonds at LCH SA. These bonds are also eligible for posting as collateral at LCH.
Across LCH, a record 2.0 billion trade sides were cleared at EquityClear in 2020, an increase from 1.4 billion in 2019. At LCH Limited, EquityClear implemented a new LSEG Technology Post Trade Platform, which successfully processed all-time record equity clearing volumes in March 2020. In Q4 2020, LCH SA went live offering clearing for Cboe Europe for equities clearing and connected to Oslo Børs Derivatives Market to provide clearing for listed equity derivatives contracts.
Source: LCH