LSEG to Consult on Listing Carbon Funds
04.01.2022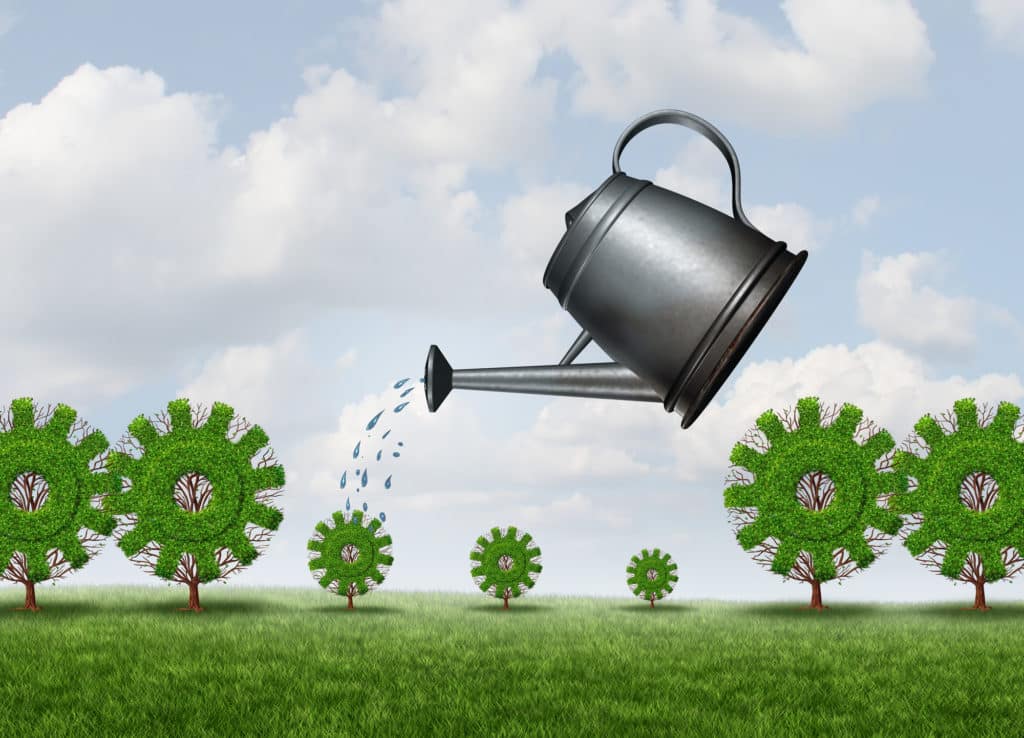 The London Stock Exchange is aiming to launch a market consultation in the second quarter of this year on listing carbon funds, an initiative the group announced during COP 26.
On 5 November 2021 LSEG said it wanted to list carbon funds through a disciplined, transparent market with a clear price signal so investors can directly support the development of high-quality climate change mitigation projects worldwide. The exchange envisaged that investors could then gain exposure to multiple funds to spread risk and build a diversified portfolio, which may be supplemented and hedged in the secondary market.
The funds that list will have an additional designation related to specific requirements relevant to carbon credit projects, so they provide capital for projects that reduce greenhouse gas emissions and remove carbon. This will then enable the creation of carbon credits in the form of dividends.
Claire Dorrian, head of sustainable finance, capital markets at the London Stock Exchange Group, said: "We hope to be able to go out with a public market consultation on the rules for this designation in the second quarter, and then hopefully look to welcome some funds to the market later in the year."
Dorrian spoke on a panel on voluntary carbon markets at the Bloomberg Sustainable Business Summit in London on March 31.
"I think we're moving into something that will be integrity and credibility driven, because that is the basis of trust and without trust the market can't grow." VCMI's @MarkKenber spoke at the @BloombergLive #SustainableBizSummit. Watch here: https://t.co/Id8Vv7kaQG pic.twitter.com/uipOcN0gxD

— VCMI (@wearevcmi) April 1, 2022
Dorrian explained that voluntary carbon markets represent an opportunity to support the financing of transition projects, particularly in developing countries. However industry focus has mainly been on demand, and trading, but the exchange wants to address the bottleneck on the supply side.
"We see an opportunity to bring activities that have been happening in the over-the-counter markets into the public arena," she added. "We can create a market to support the listing of funds that are investing in projects that are predominantly in the global south."
Momentum has been building since LSEG's announcement according to Dorrian.
"We've spent a lot of time consulting with the market and industry experts shaping what we think the regulatory environment should look like," she added. "We intend to align with a lot of the standards that are already in the marketplace."
Standards and verification bodies such as the Taskforce for Scaling Voluntary Carbon Markets and the Core Carbon Principles framework are already being used in the process of generating carbon credits.
LSEG has said that for voluntary carbon markets to scale globally, whilst retaining rigour and transparency, collaboration and open frameworks between market participants will be required across the ecosystem and the exchange will continue to use its Open Access philosophy.
Competition
On March 16 2022 Climate Impact X, a Singapore-based carbon exchange and marketplace, announced the launch of Project Marketplace, a digital platform for businesses and carbon project suppliers to list, discover, compare, buy and retire quality carbon credits.  CIX was jointly established by DBS Bank, Singapore Exchange Standard Chartered and Temasek.
Mikkel Larsen, chief executive Officer of CIX, said in a statement: "Responsible corporates are looking for assurance that the credits they buy will deliver tangible, lasting climate impact. Therefore, we chose to launch Project Marketplace ahead of our auction and spot exchange platforms. Our aim is to engender greater confidence amongst buyers and sellers of carbon credits."
That is where the concept turned into Climate Impact X (CIX). Recently, CIX launched its first platform called Project Marketplace to facilitate carbon credits.

Check out Mikkel Larsen reminiscing about the early days at DAX and future of CIX!#DBSInnovation #sustainability pic.twitter.com/eaNDDoqH1n

— DBS Bank (@dbsbank) March 31, 2022
Dorrain said there is a lot of room for development in each part of the carbon credit ecosystem.
"We are laser-focused on how we can support financing," she added. "On how we can play to the strengths of an exchange which is to bring capital to those that need capital."