By Shannon Ostrowsky, Markets Media Life Correspondent
Where does a typical 20-year-old college student go for their fall break? Lund, Sweden was at the top of my list.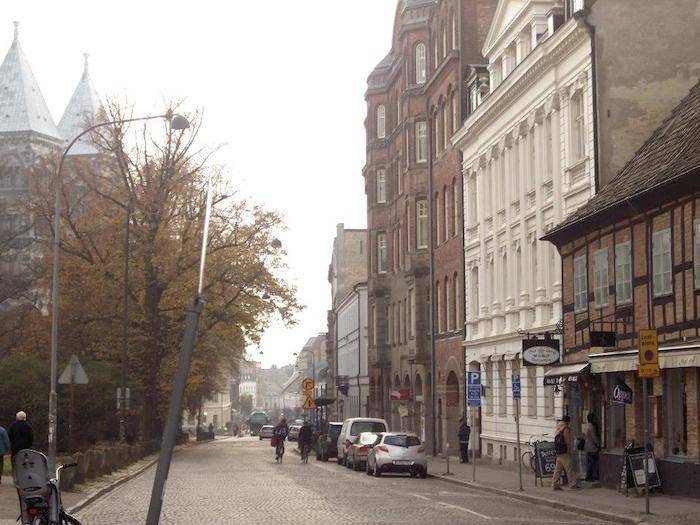 One of my old high school friends and teammate from my golfing days moved back to Sweden after studying abroad in the States, and since I was living in Eastern Europe for the year, Sweden seemed like a much more doable trip to plan. Already quite frigid in the Balkans, the sharp chill of northern Europe upon landing in Copenhagen, Denmark (about 50 miles away from Lund) shocked me momentarily, but was steadily eased after café hopping with my friend as we snacked on pastries and hot chocolate.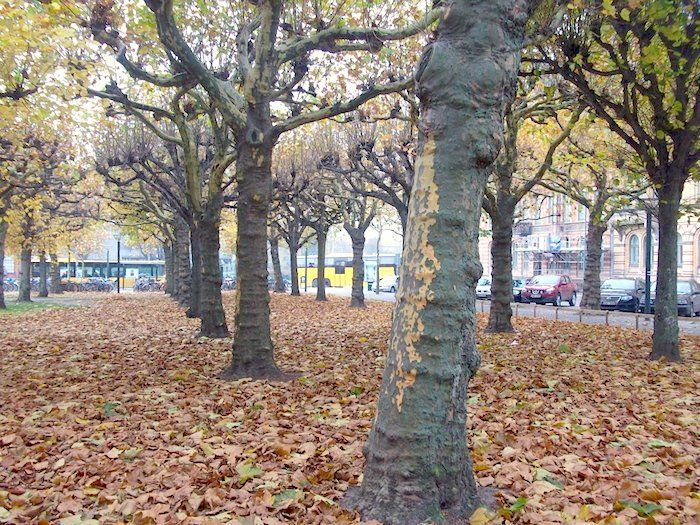 After strolling around Copenhagen for an hour or two, we boarded a train (a very clean train) to Lund. The easiest way to describe my surroundings was that everything was gray—the sky, the trees, the architecture, the water—but what would normally feel gloomy was actually beautifully enchanting, something you only imagine in novels.
When we arrived, I immediately noticed bicycles—everywhere. Just imagine a sea of bicycles and that's what the courtyard outside the train station looked like. The medieval buildings made of brick and stone along the cobblestone roads added to the dreariness, but looking around everyone was smiling, cheery even. Walking side-by-side with my friend, couples and groups of tall, blonde and strikingly attractive locals walk by as they chat away or breeze around us on their bikes bundled up to their eyes.
The small town is littered with both swanky and charming shops (including one solely devoted to macaroons that were, yes, heavenly) which struck a happy medium between modern and archaic. All Saints' Church and Lund Cathedral cast a shadow over the main street, just as the sun was starting to break through. Lund Cathedral is a divine, Romanesque structure built in the 12th century, attracting tourists and locals to the astronomical clock and relatively untouched crypt.
My friend lived just off the center of town, so we headed back to her apartment to make dinner before going out for the night. When I say her apartment was the coziest, most charismatic apartment I have ever seen, I truly mean it. Wine bottles perched on the window sill holding half-used candles added to the tranquility the apartment, with white, shabby furniture lining the walls. I was in love.
As the sun disappeared, the temperature went along with it, and as we were walking to the university to meet with my friend's classmates our strides grew a little longer and quicker as if we were trying to beat the freezing air that already enveloped our bodies. Upon arrival at the dorms, all of her friends greeted me with genuine enthusiasm as they tried to get to know me, the American stranger. Their English was impeccable (probably better than mine) and each person remarkably had a unique twang to their English; one girl sounded like she was from Australia while another guy seemed to have a British accent, yet both were born and raised in Sweden. And of course, they were all gorgeous.
After a couple of days filled with Swedish chocolate and delicacies only a young woman could appreciate, it was time to take the nauseously expensive train ride back to Copenhagen, away from the small town of Lund that captivated my dreams and transformed what I define as pure beauty. Some may describe the town as cold, both figuratively and literally, but then I guess some people don't realize that beauty is only skin deep.
Photos via Shannon Ostrowsky
Featured image via Maurizio Martini/Dollar Photo Club