McLaren Debuts 2013 Road GT on June 30
06.27.2012
At Goodwood Festival of Speed, running from June 28 to July 1, expect to see Formula 1 drivers, cars, celebrities, and other motorsport royalty—and amidst all of it, a brand new 2013 GT road car from McLaren on June 30:  the MP4-12C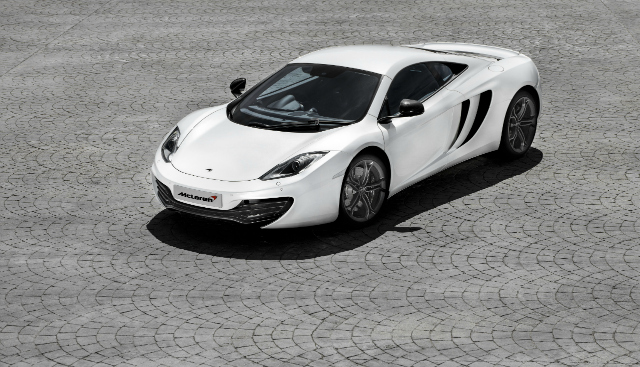 Billed as a "the largest motoring garden party in the world", the British event serves as a fitting backdrop for McLaren Automotive's newest car. One year into its existence, the production and retail arm of the legendary racing brand has grown exponentially, with showrooms worldwide and its 12C high performance supercars produced at home in a specialized McLaren facility on the outskirts of London.
Back to the car: as the latest model of McLaren Automotive's debut model, the 12C, the 2013 version is, as always, molded and influenced by its Formula 1 heritage. Its chassis, which consists of a single piece of molded carbon, is unique for a road car and signals its maker's F1-oriented philosophy. Previous models' zero-to-sixty acceleration have been clocked at 3.2 seconds, with a top speed of 205 mph; with more horsepower this year (616 hp) than last (592 hp), the 2013 12C can be expected to improve upon its already staggering performance metrics. Meant to compete in the road car segment against such supercar legends as the Ferrari 458 Italia, McLaren's MP4-12C seems to have positioned itself as a higher-performing (if somewhat less aesthetically memorable) alternative.
At any rate, we can well expect the latest McLaren to continue upon its performance-driven trajectory, and it looks like the British car company intends on emphasizing this over the weekend's Goodwood Festival of Speed, which attracts the most ardent of gearheads every year. And it doesn't hurt to have Jenson Button (McLaren racing driver and teammate of the equally speedy Lewis Hamilton) to drive the 2013 MP4-12C into the festival, either.
The 2013 McLaren MP4-12C is expected to have an MSRP of approximately $250,000. For further information on the Goodwood Festival of Speed and to purchase tickets, please visit the official website.