Morgan Stanley's Sabrina Gagliotta: A 'Tough but Fair' Manager
11.16.2022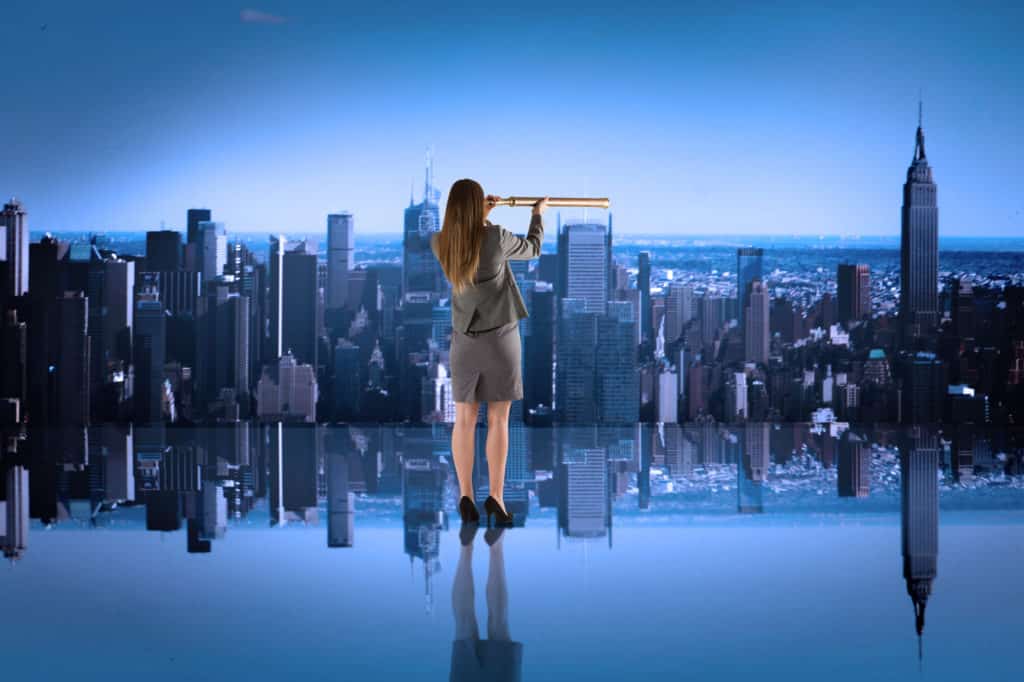 Like many other industries, Wealth Management is focused on optimizing processes and leveraging data to understand behaviors and make better business decisions, according to Sabrina Gagliotta, Senior Vice President – Wealth Management, Associate Complex Manager for Morgan Stanley's Northern NJ Wealth Management market.
When she first joined Wall Street, she was a trader for Schwab. Throughout those years, she experienced a lot of automation (algorithms were introduced) and the use of data to optimize the responsibilities of a trader, she recalled.
She then spent many years at Bloomberg focused on similar initiatives, understanding and leveraging actionable data to be more efficient and streamline processes. "What attracted me to Wealth Management was this similar focus on/investment in technology solutions and data to help with efficiencies and the optimization of client interactions and asset discovery. Ultimately coming down to creating solutions that best service clients and their unique needs," she said.
While at Bloomberg, Gagliotta won Rising Star Awards at the Markets Media Group's U.S. Women in Finance Awards 2016.
She joined Morgan Stanley in 2019. Along with being Associate Complex Manager, Gagliotta is currently responsible for supporting and overseeing Financial Advisors and Support Professionals in their efforts to grow their businesses.
This entails setting the strategy for the Complex, which spans across Bergen and Essex counties, with focus on those initiatives, products, and opportunities that will drive the greatest asset growth, she said.
Gagliotta plays a key role in the overall management of all aspects of the NNJ Complex/market, including driving firm initiatives, sales, hiring, and community outreach.
When looking back at her 23-year career, Gagliotta believes there have been several factors that have contributed to her success and growth.
"As cliché as it may sound, working hard and building relationships are key," she told Traders Magazine. This is important, she said, because doing both indirectly builds trust with colleagues and gives them the consistent sense that they can rely on you as a teammate.
"I've also focused on being adaptable and taking on opportunities that would be considered stretch assignments, proving my ability to execute and deliver results. I genuinely believe that stepping out of your comfort zone contributes to acquiring new skill sets and opens doors to new (never thought of) opportunities," she said.
When describing her management style, Gagliotta said she is "tough but fair."
"The same way I expect to be held accountable myself, I expect the same for those that work for me," she said. She believes in giving people opportunities to shine and showcase their skill sets, but she will be watching (in the background) in case they struggle along the way and need her help.
Lastly, Gagliotta said that she is a "true champion" for diversity of skill set, backgrounds, and individuals. "I don't believe any one person can do it all or has the expertise to do it all, so surrounding myself with subject matter experts and complementary skills sets will not only round out my team, but also help us conduct business through a non-singular lens," she said.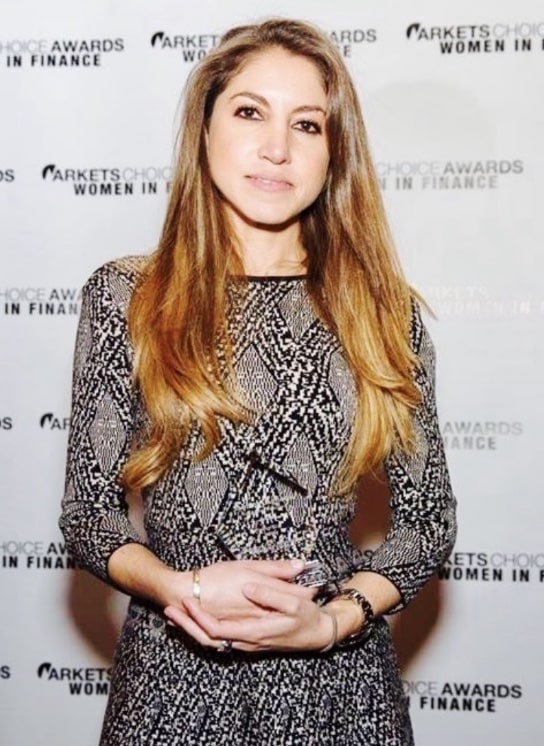 Being part of a team that works well together and leverages and respects each other's unique strengths – motivates Gagliotta. "Additionally, being part of a culture that is inclusive, works hard, and can have fun together," she added.
Over the years she has learned that the more you adapt and try new things, the more rewarding the outcomes. "Lastly, it's about wanting to always do better, learn, grow, and succeed," she added.
From a very young age, Gagliotta can remember her mom always telling her to study and work hard, that she should grow up to have her own independence. "She was the most amazing stay at home mom, but she wanted so much more for me. She wanted me to have a thriving career that I was proud of," Gagliotta said.
"It was her constant indirect drive for me that always pushed me to do well and want more for myself. She was her kids' truest cheerleader," she added.
Professionally, the main influences in her career were those mentors, peers, and managers who genuinely believed in her and saw capabilities in her before she even recognized them for herself, Gagliotta said.
"Their support (and investment in me) drove me to want to keep achieving more and be my best," she stressed.
When it comes to gender equality, Gagliotta believes that we have made strides and there is greater representation of diverse individuals in financial services. However, she still thinks there is room to do more.
"I think it's imperative that each of us walk the walk and are intentional and inclusive in our efforts. Respecting and leveraging everyone's unique perspective, skill set, and potential will contribute to more trust, better decision-making, and improved results," she argued.
Gagliotta thinks that creating a strong pipeline of candidates is a must. Thinking about filling specific roles and succession planning needs to account for all talent, regardless of gender and/or race, she said.
"As hiring managers, it is our responsibility to look for individuals whose specific experiences, backgrounds and skills sets will successfully fulfill the role," she said.
She mentioned that Morgan Stanley Wealth Management hired her because her professional background and ability to scale her past experiences into her new role is "what truly mattered".
"Had the decision been made based on me having specific Wealth Management experience, I wouldn't be where I am today," she said.
Gagliotta added that more hiring managers need to consider this approach- hire candidates for their ability to leverage their past skill set in their new role and their likelihood to succeed given their work ethic, curiosity, and drive.
"The products and processes of an organization can always be taught," she said.
Looking solely for individuals that have exactly a specific background will limit the pool of (great) potential hires, she added.
Regarding Morgan Stanley's focus on the gender-parity space, she mentioned a few among the many initiatives the organization is focused on. There is a Return-to-Work program for those women who left the work force for a few years and are looking to return. In addition, across departments, down to the hiring manager level, Morgan Stanley partners with local universities and networks/organizations to identify potential candidates coming right out of school, as well as interns.
"We also work across the organization for internal candidates who can move to new roles as part of their career progression plan," Gagliotta said.
She added that Morgan Stanley's Human Resources has created many more initiatives to support new parents. Maternity and paternity leave is now more inclusive of both genders, and longer (timewise), allowing both women and men to focus on family without disruption to their existing careers, Gagliotta said.
To the next generation of women in finance, Gagliotta wished: "Step out of your comfort zone when you can and be adaptable. Be your authentic self and when you see traits in others you like, take them on and insert them into the fabric of you. Look for mentors along the way- be it peers, managers, friends- who can give you sound and truthful advice."
"As you continue to grow and be promoted, pay it forward and in turn, lift someone up by investing in them. And lastly, work hard and earn your seat. Don't behave as if the seat was owed to you because that will do more harm than good to all the other women who are next in line for promotions," she said.
As to her personal future goals, Gagliotta wants to continue to grow professionally – either via promotions, or the responsibilities she has, and the skill sets she will acquire along the way.
"I want to one day be able to look back at my career and be proud of what I accomplished and what I learned/whom I met along the way," she concluded.
Markets Media Group's eighth-annual U.S. Women in Finance Awards will be held in November 17, 2022, live and in-person at the Hard Rock Hotel New York City.