We take a close look at their latest creation: The Ninety Two, a revamp of the classic Triumph Bonneville.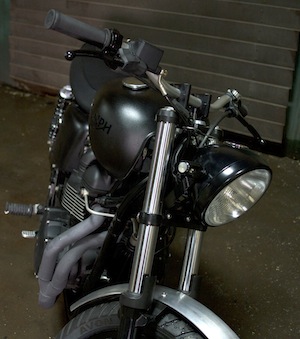 The 2007-2008 Triumph Bonneville is not a bike for triflers. As a descendant of the classic English bike that set land speed records in the 1960s, the modern-day iteration boasts a powerful 865 cc engine, one that's dangerously powerful and deceptively smooth.
Inspired by riders Hammarhead Founder James Hammarhead encountered during a build trip to Paris, the bike is spare, dark and low, with marine-grade material for the fenders, seat and paint ensuring that this bike will survive the street. Stripped of non-essential hardware and then fitted it with HHI intakes, the Ninety-Two boasts Keihin FCR carbs and a wide-open Zard exhaust. Hitting hard off the line with aggressive suspension, wheels and tires, the Ninety-Two is a fitting choice for a fast ride across town or across the country.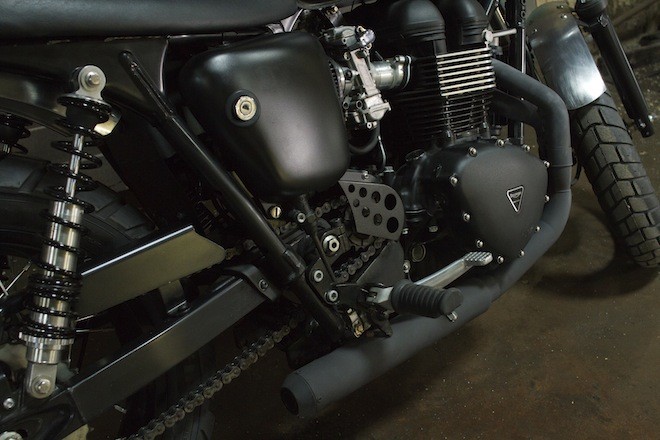 Focused on creating specialized versions of classic bikes, Hammarhead Industries is based in Philadelphia, PA. For more information and to see other bikes and specialty motorcycle gear, visit www.hammarhead.com