Must-Have Travel Items for 2016!
01.05.2016
By Rupveen Arora (Mademoiselle Wanderlust), Head of Lifestyle
---
Happy New Year All! If you love to travel or just simply have to, here are some travel essentials to add to your 'can't get on my flight without' list.
Bose Noise Cancelling Headphones: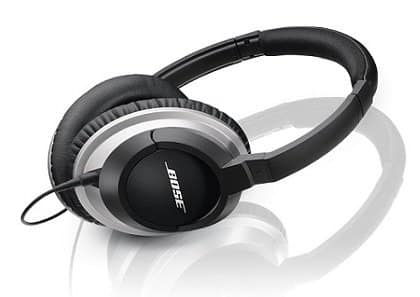 Never leave home without these if you truly desire tuning out the noise on your lovely flight. I can attest to the mandatory requirement of this headset and would highly recommend they be added to your list of travel companions. Asap!
List Price: $299
Carry-On Spinner (For short trips):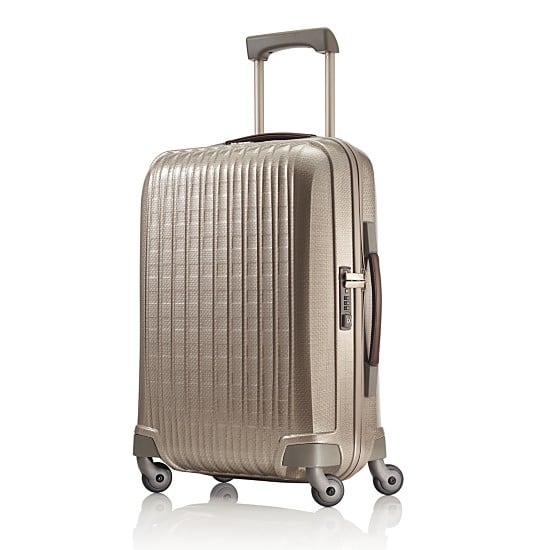 A Must For Travel. Lightweight. Durable. Surprisingly holds more than appears to. I absolutely love any/all of my Hartmann luggage, particularly the carry-ons. They are more spacious than you'd think and literally glide with you. Pick yours up today — you won't be disappointed.
List Price: $500
MacBook Air:
A razor-thin masterpiece of industrial design, this is the one thing I can't travel without. The MB Air is so lightweight and sleek that you can literally carry it with you at all times (I know I do). If you're an executive looking to keep up with conferences via the web or trolling the internet for dates on Match, this elegant machine will be your best travel companion.
List Price: Starting at $899
Tumi Adapter Kit: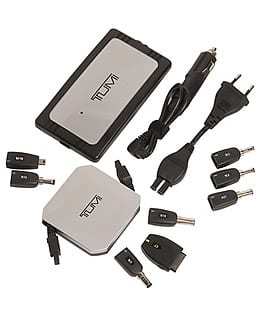 Carrying around multiple charging bricks, cords and adapters are the balls and chains of the travel warrior. Simplify with this universal Power Adaptor kit from Tumi.
List Price: $195
Kindle: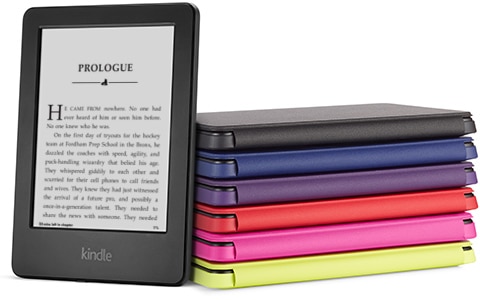 If you love to drown yourself  in a good read, pick up yours today. I like the feel of an E-tablet as well as a 'real' book, but either way, you're caught up on today's best-sellers, news, gossip and social media.
The advantage: you can have more than 200 books (contingent upon size, audio, etc.) stored at any time, which I'm certain will last many flights from West to East.
List Price: $349
Polaroid  ID820 Ultra Thin Digital Video Recorder: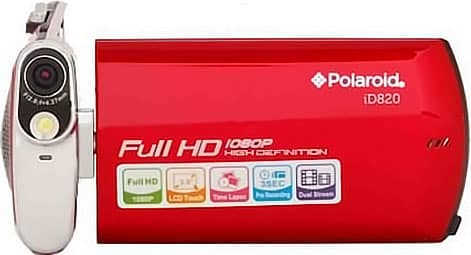 Gone are the days of those massive 20-pound camcorders. Welcome the days of a cigarette-pack like point and shoot. This is the thinnest and lightest 1080p camcorder at just 1.1 pounds and a 3-inch screen.
Lights. Camera. Action!
List Price: $192
Reef Stash Sandals: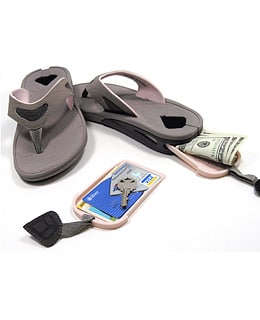 Are you sick of constantly getting whiplash from babysitting our belongings on the beach while taking a dip? Intro, Reef Stash! These sandals have compartments for our cash, hotel key, credit cards, etc. No more looking out for those must-haves when leaving the resort.
List Price: $45
Safe Travels and DO bring me back a souvenir!
Mademoiselle Wanderlust.
Featured image by BillionPhotos.com