A New Spin on Thanksgiving Leftovers
11.29.2013
While our bellies are still overloaded with turkey and stuffing, we can't help but think about our next meal (and we hope it includes some Thanksgiving leftovers!). While Thanksgiving is over, that doesn't mean we have to stop eating the traditional food, and there are some great varieties to try for a great new spin on your Thanksgiving leftovers.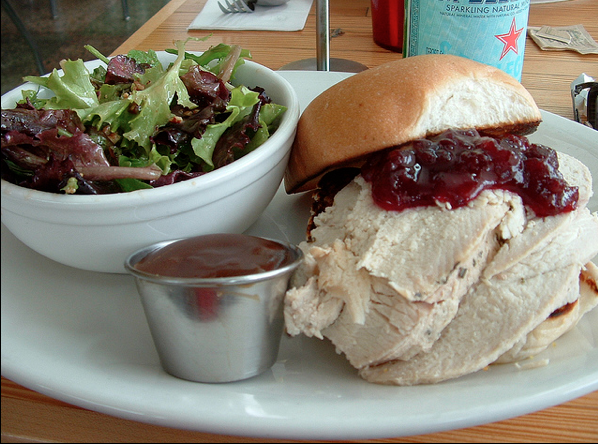 If you're in NYC for Black Friday, head over to Carve (760 8th Ave.) for a unique sandwich with traditional Thanksgiving food. The "Thanksgiving on a Roll" sandwich includes Rotisserie turkey, Foccada, Apple Stuffing, and Carve's special Cranberry Mayo on Ciabatta Bread.
If you're looking for a different spin on Thanksgiving food, try Harlow's (11 E 56th St.) special tasting menu, including Cream of Mushroom Soup, Turkey Cranberry Sliders, and a Salmon a la Plancha.
When you're done with Black Friday shopping, take a trip to Bill's Food and Drink (57 E 54th St.) for a special $25 prix fixe menu. With this deal, you will get a butternut squash soup, Bill's Signature Burger, and the choice of draft beer or house wine. The special will be offered during lunch hours and again for Happy Hour.
If you're at home with all of your Thanksgiving leftovers, here's a great recipe for you to try! The Leftover Thanksgiving Sushi and Crostini.