ON THE MOVE: MTS Adds Pellegriti; Reshuffling at Credit Suisse
08.10.2020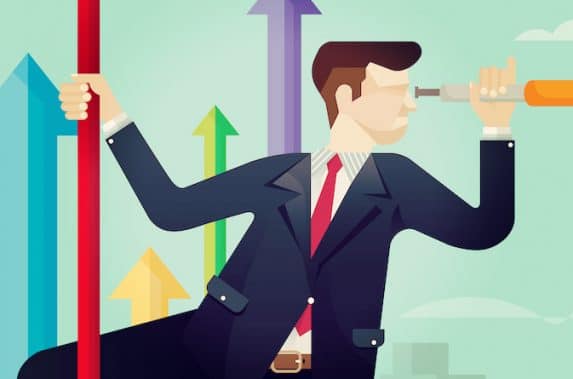 Credit Suisse named Lydie Hudson to the newly launched function of Sustainability, Research & Investment Solutions. Credit Suisse also created a Global Trading Solutions unit and globally integrated equity trading, to be headed by Brian Chin, formerly head of global markets. The global bank said the moves affirm its commitment to provide clients a leading offering, centralize and combine its Investment Solutions & Products (IS&P) and research capabilities, and deliver on its ambition to become a leader in sustainability.
MTS Markets International (MMI), part of London Stock Exchange Group (LSEG), added fintech industry veteran Daniel Pellegriti as Senior Sales Manager to help drive further growth in the United States for its electronic fixed income all-to-all trading and connectivity platforms. Pellegriti brings 20 years of market experience across fixed income cash, derivatives and structured products to MMI, having held fixed income sales and trading positions at Deutsche Bank, Morgan Stanley, Santander and, most recently, Algomi Corporation.
CalPERS announced that Chief Investment Officer Yu (Ben) Meng resigned, effective August 5. Dan Bienvenue, deputy chief investment officer, will serve as interim chief investment officer. CalPERS will start an immediate search for a permanent successor. Meng, who was CalPERS' chief investment officer since January 2019, cited health and family reasons for his departure.
Luminex Trading & Analytics, a buy side-owned trading venue, hired industry veteran Ilisa Gruber as sales and relationship manager. Based in Chicago, Gruber will oversee Luminex's relationships with top clients among its more than 200 buy-side, institutional investors. She will be responsible for increasing engagement with existing clients as well as managing the firm's continued growth in the U.S. Midwest and other regions. Gruber joins Luminex with more than 30 years of experience in the financial industry. Most recently, she spent 18 years at Liquidnet.
Deloitte named Monica O'Reilly the new leader of its financial services industry practice, which serves 94% of the financial services companies on the Fortune 500 list last year. Mark Shilling was named Deloitte's banking and capital markets sector leader. O'Reilly, a principal with Deloitte & Touche LLP, succeeds Kenny Smith, who retired from Deloitte after 27 years in May. Shilling, a principal with Deloitte Consulting LLP, previously served as the banking and capital markets sector leader for that business unit.
Qontigo appointed Courtney Scharff as Global Head of Strategic Partnerships. In this role, she will oversee Qontigo's strategic partnerships across index and analytics. Most recently, Scharff has been at Bloomberg since 2016 where she served as Global Head of Index Data Management Solutions and, subsequently, Global Equity Index Product Manager.