Options Industry Conference Celebrates 40th Anniversary
05.09.2022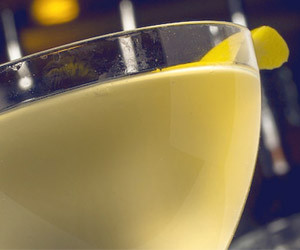 The Options Clearing Corporation (OCC) will host its 40th annual Options Industry Conference on May 10-12, 2022 at La Cantera Resort & Spa in San Antonio, one of America's most picturesque cities.
The conference focuses on the key topics facing the options industry, from the regulatory shifts in the U.S. and Europe to the technological developments that are driving monumental change in markets around the globe.
It's the first in-person event since the Covid-19 pandemic, said Dan Busby, Chief Administrative Officer at OCC. Last year was all virtual, which worked out well, he said but "it's going to be great to get back in person again".
The Options Industry Conference, which attracts approximately 400 industry participants year-after-year, is known for its combination of industry education, exciting networking opportunities and events. The premier annual event for top-level management and trading professionals presents content at the intersection of business and regulation, delivering what the industry needs to advance together.
Mike Hansen, Managing Director of Clearing and Settlement Operations at OCC said: "Our goal is to provide a unique opportunity for all the attendees to discuss with their peers the key initiatives that are moving the industry forward."
This three-day event brings together the most diverse and accessible group of key industry professionals, influential speakers, and top-quality content to curate an experience of connecting, learning, and engaging. There will be two keynote speakers this year – Margaret Brennan, Moderator of CBS News' Face the Nation and CBS News' Chief Foreign Affairs Correspondent; and Dawn DeBerry Stump, a former Commissioner of the Commodity Futures Trading Commission. Hansen thinks that's going to be a really "thought provoking conversation".
The panels include: "State of The Industry", "Rise of Retail: What's Next?", 'Current Issues in Market Structure"; "Institutional Perspectives on Today's Options Markets"; "New Frontiers: Innovations Changing the Industry"; and "Secure Markets: Tackling Cybersecurity Challenges" – to name a few.
"I'm really looking forward to taking in as much as I can from all the panels. I really can't pick one," Hansen said.
Busby added that he's looking forward to the "State of The Industry" panel, moderated by Henry Schwartz, Senior Director, Head of Product Intelligence, Cboe: "It's a really great insight into where we are and where we're going."
New topics for the year include: "Diversity Equity and Inclusion" moderated by Elizabeth King, President, ESG & Chief Regulatory Officer, Intercontinental Exchange; and "Secure Markets: Tackling Cybersecurity Challenges" moderated by John P. Davidson, Chief Executive Officer, OCC. "One of our top cyber employees – Erik Dries, Executive Director Cyber Defense, OCC, will also be participating," commented Busby.
On May 3, OCC announced that year-to-date average daily volume through April 2022 was 41.8 million contracts, up 4.2% compared to year-to-date average daily volume through April 2021. Total volume was 782.8 million contracts, up 9.4% compared to April 2021.
The record-breaking growth in the US listed option volume from 2021 has persisted into 2022, said Hansen. "Our critical risk management, our clearing and settlement services have continued to keep pace with these volumes," he said. "We've also seen a significant growth in market participants. So, we've been able to handle what the industry has sent our way in terms of volume,"
"As we modernize our technology infrastructure and replace our legacy system, that's going to enable us to continue to serve our clearing member firms and the greater investing public for years to come," he said.
When asked about recent developments at OCC, Busby said that the organization is in the middle of a massive technology transformation – the Renaissance Initiative. "We're continuing to develop our new platform and completing functionality," he said.
"As part of that technology transformation, we are looking to gain regulatory approval to move our technology into a cloud environment," he added.
Busby added that in the Q3, OCC will be releasing technical specifications for clearing members and exchanging those to get ready for the new platform. "There'll be sample data for them to start testing their systems, so it will be massive orchestration with the industry," he said.
According to Busby, OCC is also planning to release new functionality "What If- Margining." It's a simulation, where clearing members will be using for the first time with OCC an API based platform to submit portfolios on a regular basis. "It is an opportunity for members to view theoretical types of margin scenarios for analysis and understand how margin requirements change as positions do"," he explained.
Busby further said that OCC is working with various vendors to launch the new clearing risk and data platform in mid-2024.