Q&A with AnuNakki Fashion Label
05.01.2014
If you are as passionate about fashion as I am, you will appreciate AnuNakki, the recently launched brand of Arhan Singh and Junii Zeyad. The specialty of the high-end company, based Mumbai, India, is custom-made apparels, both western and Indo that are just layers and layers of pure fabulousness. After taking a look at the beautifully crafted designs, I sum them up as 'your dream of yards of Chiffon (my favorite fabric) that drapes you like a Greek goddess.' Ironically, their Spring line, Theos (meaning God), was inspired by Ancient Greece. AnuNakki uses Theos as its tagline: Adorn the goddess within. The entire collection is made from pure cotton crème, pure French chiffon and cotton chicken. All prints are custom-made screen prints. Dionysus, the Greek god of wine and revelry is the mascot for their collection. Please follow me as we visit the wonderful world of Greek-inspired fashion through the creations of two up-and-comers in the fashion world.
Markets Media Life: Thank you for your time. To begin with – tell us a bit about your mission objective?
AnuNakki: Our fashion apparel brand was founded in Mumbai, India. AnuNakki is not just another name in fashion — it is a culmination of the creativity, passion, dreams and determination of two young individuals, namely Arhhan Singh & Junii Zeyad. What started out on just few sheets of paper is now a budding new trendsetter in the women's apparel section of the Local market. With its authentically original design ethos, amazing taste of colors & silhouettes, with the experience of its team members in artistry, academic and practical education, with a refined eye for understated opulence, AnuNakki is all set to create some serious ripples in the fashion pool. We at AnuNakki believes in doing nothing less than the best, we focus primarily on our luxurious fabrics and exquisite cuts that make a woman feel beautiful and look like a million bucks.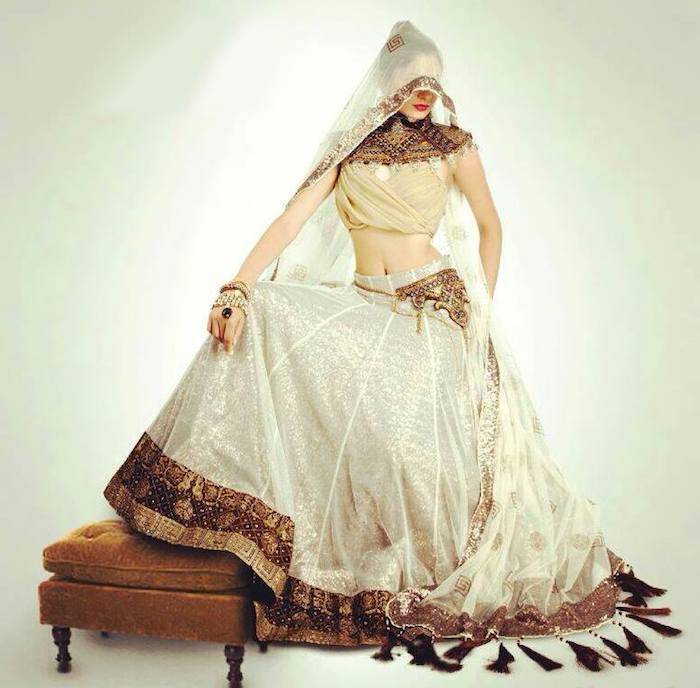 MML:What is the uniqueness of your Fashion Label?
AN: The distinct points of view of both the co-founders Arhhan Singh & Junii Zeyad bring to the label together, seeing as both come from very different yet similar cultures with different world views and have had extremely different life experiences. The one thing that does amalgamate their individual perspectives is their ability to take the most classic of silhouettes, both Indian & Western and contemporize them giving them edge. This fusion of tradition with modernity and their strong roots in the Indian Subcontinent gives the label a unique aesthetic.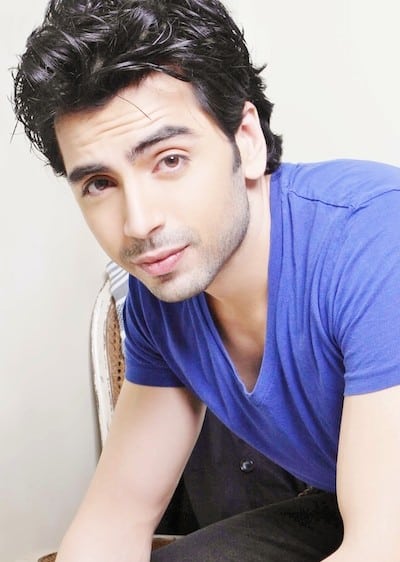 MML: What has the response been so far?
AN: AnuNakki started with a few private previews to gauge the reaction of the TG in the local Indian Market, the reaction was overwhelming as preview after preview was a sellout. We then tested the western market by doing a resort collection which was retailed in Goa, India to assess the reaction to the labels aesthetic for the TG of Caucasian women between ages of 18-40… once again the great response as the label received 3 repeat orders for the entire resort collection for its one retail outlet in Goa. AnuNakki has now stepped into the world of retail by launching our Spring/Summer 2014 collection "THEOS" at Kimaya, Mumbai. Kimaya is the premier multi designer outlet chain in the country. And due to the overwhelming response and demand for THEOS AnuNakki will be retailing nationwide with Kimaya soon.
MML:What inspired you to start this venture?
AN: Arhhan and Junii both have a passion for all things creative, Fashion Design being the form of expression that gives them the most creative satisfaction, The dream was to create affordable high fashion garment of the best quality, paying more attention to fabric and craftsmanship, making sure the outfits didn't simply look great but felt exquisite to wear too while yet being reasonably priced, giving the customers value for their money. The realization that few to none such labels existed in the Market instigated us to go for it and launch our label. We believe if its Luxury it needs to be comfortable otherwise it's not Luxury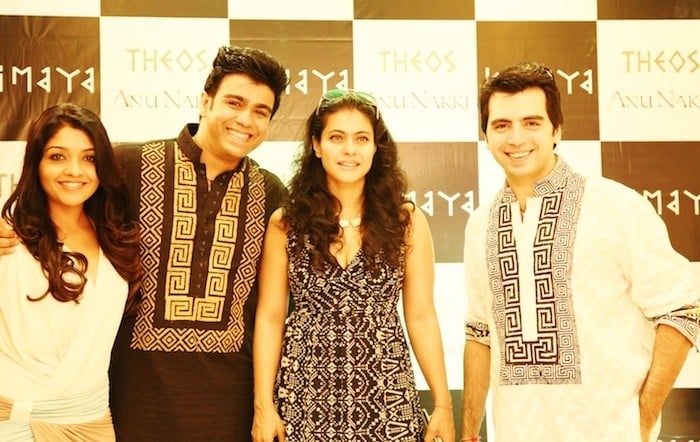 MML:What are your nationwide resources and annual growth?
AN: Seeing as AnuNakki is a startup venture, it hasn't even been a year since our first private preview. Our resources are limited at present; we have three design & construction studios where we produce our various collections. But seeing the great response thus far, and the fact that we will be retailing pan-India within 2 seasons as well as tapping into the overseas markets, the plans for exponential growth and increasing production capacity are underway.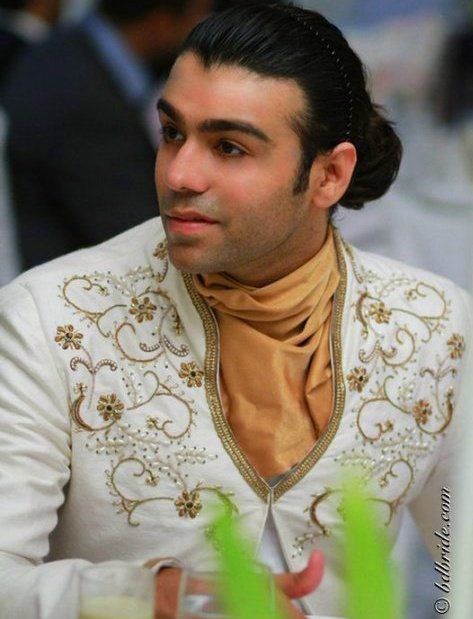 MML:Tell us about a major achievement of your Label?
AN: Our label is yet a startup and our greats laurels are yet to be achieved, that being said it is a very gratifying that we are already retailing at the premier hi-end multi designer outlet chain in India, and will be going nationwide within two seasons.
MML: What impact does Social Media have on your business?
AN: As yet, since our clientele is local and has not yet spread across the country or internationally, the impact of social media is minimal. But we know that as our reach grows so will the need for an aggressive social media campaign as a majority of our TG is very active on social networking platforms, like everyone else today.
MML:What are your future plans?
AN: Our plan is to multiply our output within this season and by next season be ready to go national. Following which we will tap into the overseas markets.
MML:Your message for Markets Media readers?
AN: Clothes can help you look better on the outside. It's your personal style that sets you apart.
MML:I always like to ask, What is that sets you apart? Your differentiator? Your "je ne sais quoi"?
AN: PASSION … In our culture, we mostly admire people who rise to the top of their profession. However, admirably the Greeks were closer to the truth when they focused on respecting the cultivation of personal PASSION. Accomplishment is empty if you reach a goal on technical skills alone. Hollow praise does not provide a sense of vitality. Real fulfillment occurs only where there is passionate commitment to something personally meaningful. This is what sets AnuNakki apart and will always be the core of any achievement.
You can purchase their couture at www.kimaya.in as well as visit their Facebook page at: facebook.com/pages/AnuNakki
Photo courtesy of AnuNakki Fashion Label

---
Mademoiselle Wanderlust is a regular contributor to the Markets Media Life section.