Queens Museum Brings Robert Seydel's Magnum Opus
06.23.2015
By Stephanie Oh, Markets Media Life Correspondent
When it comes to art museums, New York City is not just about the five biggies (The Museum of Modern Art, The Metropolitan Museum of Art, The Guggenheim Museum, and American Museum of Natural History). For proof, mark your calendar for the upcoming exhibition at the Queens Museum. Opened in 2013, this new dazzling art institution brings back to life Robert Seydel's original pieces of art: The Eye in Matter.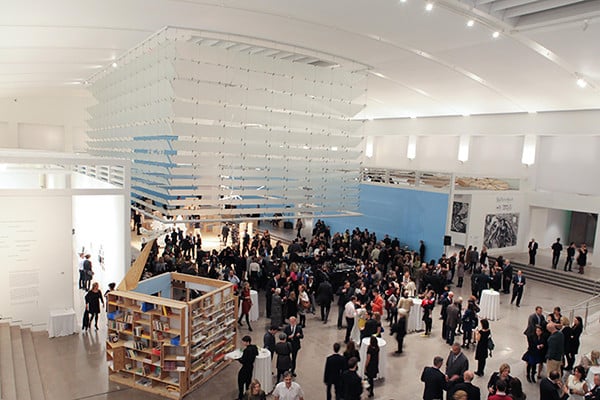 The Eye in Matter is a collection of abstract collages created by Robert Seydel (1960-2011), a prolific artist, writer, and a photographer. Seydel combines reality and fantasy by merging the line between actual personas and fictional characters: by entering his world, you encounter his philosophy along with Marcel Duchamp's photographs. His works are made from the first-person perspective, making the viewer to be deeply engaged in his visionary art.
In assembling the multilayered eclectic collages, Robert Seydel explores the boundaries between the dead and the alive, the unknown and the unknowable. He created an alter ego through Ruth Greisman, a painter and a friend of Marcel Duchamp and Joseph Cornell, to shed a light upon his interior world to the viewers through his Book of Ruth: "I'll invent who I am, against what is. My time and name: a Queens of the mind." The Eye in Matter will exhibit Seydel's writings, extraordinary collages, and other original artworks that the artist left behind before his sudden death caused by the heart attack in January 27, 2011.
Curated by Peter Gizzi, the exhibition brings the alchemical exploration of Seydel's inner mind and artistic soul back to life. So, if you are a philosophy geek and an art lover, now there is a reason for you to visit the Queens Museum this summer. The opening reception for The Eye in Matter will be held on Sunday, July 19 from 2PM to 4PM.
"The Eye in Mind" will be exhibited in the Queens Museum starting Jul 19 till Sep 27.
Tickets range from $4 – $8 (Suggested).
For more information, email info@queensmuseum.org or visit the website. 
Featured images courtesy to QueensMuseum and Sigliopress