Restaurant profile: Ivan Ramen
04.28.2015
By May Zhee Lim, Markets Media Life Correspondent
What is it?
A ramen shop founded by Ivan Orkin, who hails from Long Island but succeeded in opening one of the most popular ramen shops in Tokyo.
Where is it located?
The first U.S. flagship opened last year in LES at 25 Clinton Street. The more casual pay-before-you-eat (in the style of many ramen shops in Japan) Slurp Shop can be found at the Gotham West Market on 600 11th Avenue.
What's good here?
Orkin's philosophy is to double the flavor and intensity of all his dishes. Naturally, the triple pork triple garlic mazemen (available at the restaurant) and the spicy red chili ramen are clear winners. At his 50-seat flagship you can also try his assortment of creative small plates like Tofu Coney Island, 1000 year old deviled egg, and pickled daikon XO.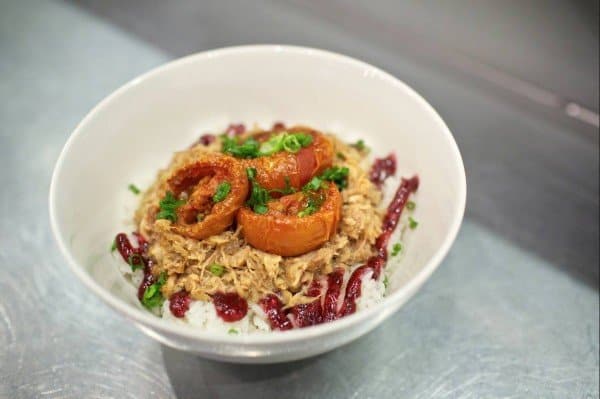 You should come here if…
You have been riding the ramen wave that hit the city since Momofuku opened. You'll want to add Orkin's creations to your bucket list.
But not if…
You don't want to pay $13-16 for a bowl of ramen, likely more with the add-ons. For die-hard ramen fans, it's totally worth it, but if ramen just isn't your thing, you might not get what the hype is about. (Or you may try it for the first time and be a convert. Who knows?)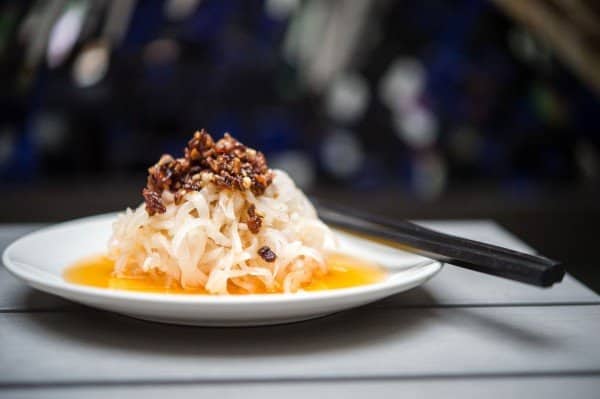 When's the best time to go?
The Clinton Street location is open daily, 12-3.30p.m. for lunch and 5.30-12 for dinner. Slurp Shop is open 7a.m. to 11p.m. daily, and until midnight on Fridays and Saturdays. The Slurp Shop makes up for its limited menu with a Late Night Pork Ramen that's only available from 8 to 11p.m.
Photos via Ivan Ramen
Featured photo via Ivan Ramen/Daniel Krieger