Restaurant Profile: Spasso
12.09.2014

By Rupveen Arora (Mademoiselle Wanderlust), Head of Lifestyle
---
There's a local Italian neighborhood joint, neatly tucked on the corner of Hudson and Perry in the West Village of NYC. As the aromas pour out from the kitchen, passersby (some rudely) looked at our window table to see the plethora of dishes we had ordered. I was compelled to let the chef know just how fabulous (and I'm certain fattening) his recipes were.
Chef Ed was extremely polite and pleased to speak to us regarding some of his specialties. The chicken liver mousse was simply butter in your mouth. I could have order that by the tub. The rigatoni with braised pork is another house favorite. I for one was partial to the grilled hanger steak, don't let the portion size prepare you to only eat half, if you have an appetite, dare to bring it to this darling little joint I like to call my Italian 'Space'. My favorite dish still, would have to be the meatballs. You are simply not allowed to leave without having had a taste of the perfectly blended meat and sauce. Spasso, the Italian word for fun, is just what this candle-lit heaven offers up. The wine, needless to say, was delizioso. Paired with the above, I'd go for a bold, very bold, Cabernet.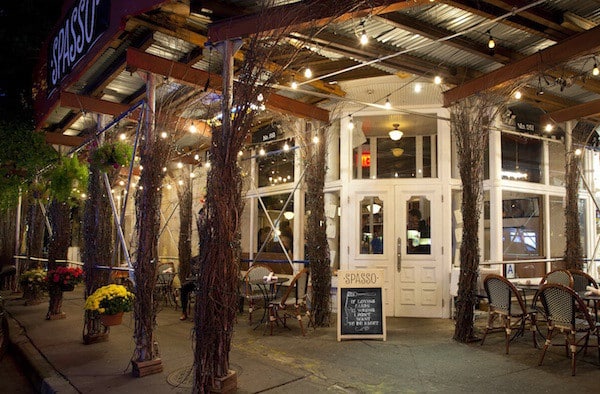 Let's see what chef Ed Carew had to say:
Markets Media Life: What is the uniqueness of Spasso?
Ed Carew: What makes Spasso unique is that it strives to deliver the best experience with food and service, while maintaining a neighborhood feel.  Our sincerity and lack of gimmick helps us do that.
MML: What has the response been so far since the change in Menu/Chef (i.e. you joining)?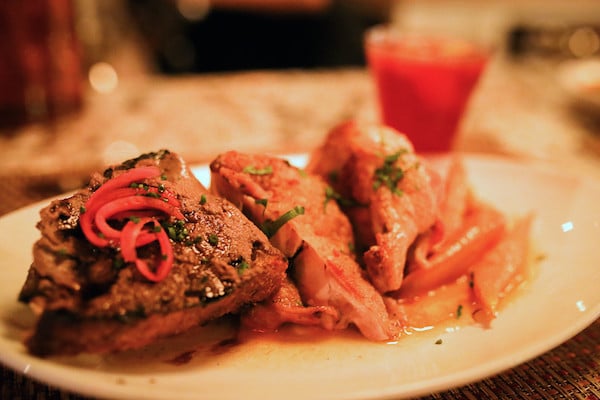 EC: I have been here for over two years, and the changes on the menu have run the full spectrum.  My approach to food is dramatically different to the previous chef, and wanting to make the menu mine, I changed everything but the stracciatella (soup).  Some regulars missed some dishes but enjoyed all the new additions, while some flat out never came back. That happens — in the end, good food prevails and both new and old customers like what we do.
MML: What inspired you to move to Spasso? I understand you were the Executive chef at Le Caprice at the The Pierre, how is this comparable?
EC: The comparison is weak. Le Caprice was a British-run restaurant unfortunately stuck in a union-run iconic hotel, on the toniest block on the Upper East Side.  Spasso is located in the heart of the West Village, run by myself and my partner with a staff that works here because they believe in what we do and consider it an extension of their family.  The move to Spasso happened after I left Le Caprice, worked in Baku for a quick few months and came back to New York. I was looking for a smaller, more personal journey, and i have been doing Italian-inspired food forever.
MML: Do you think your restaurant has become a local neighborhood venue?
EC: I think so. We have a good number of regulars who I assume live around here. Our prices in regards to size and quality are really attractive, so I hope we get the locals in!
MML: Tell us about a major achievement of your career, chef?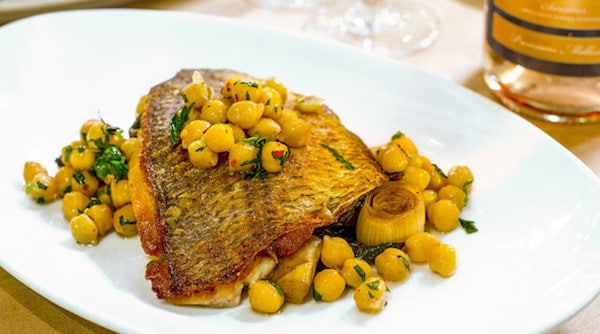 EC: My major achievement is finding my voice, or style — being comfortable with what I can and can't do, and having the capacity to still like doing this cooking thing!
MML: What impact does Social Media have on Spasso and the industry overall?
EC: Social media has all the impact.  This is a 'rabbit hole' topic.
MML: What are your future plans?  
EC: Right now we are simply trying to make Spasso better on all levels. Unfortunately when Kareem and I took this over we inherited a tremendous amount of unpaid bills in every area. We have aggressively chipped away at that and now we finally have some time and money to reinvest into our great little corner spot. We are excited about that, and I have another cool little concept opening up in early 2015 that I'm really excited about.
MML: Your message for Markets Media readers as it relates to Italian cuisine?
EC: Less is more. Quality over quantity.
MML: I always like to ask, What is that sets you apart? Your differentiator? Your "je ne sais quoi"  
EC: Wow!  I dont know if i have any je ne sais quai?  I'm from the Midwest, I'm pretty sure that wasn't allowed.
Do call ahead for reservations and be prepared for a fun-filled evening full of good wine, great atmosphere, friendly staff and a wonderful menu.
Located at: 551 hudson St. New York, NY
Ph: 212.858.3838
Photos via Spasso