Rosé Overload @PINKNIC
06.22.2016
By Rupveen Arora (Mademoiselle Wanderlust), Head of Lifestyle
Ask Mademoiselle. Follow on Instagram
---
For those of you who love wine and bubbly, this festival is for you. The Lawn will be adorned with plentiful rose-colored designer picnic blankets with an attire of white and pink to match. The first upscale wine and music festival dedicated to Rosé!
As the Wine Snoop Report explains, "Rosé comes in more colors than just pink, of course, but it is called rosé for a reason—it's usually pink or some variation on that color theme.  Imagine a huge festival dedicated exclusively to rosé wine, and surely pink comes to mind, followed closely by words like pretty, fun, carefree, friendly, inviting, charming, transportive, and quintessentially summer. It is these qualities that Pierrick Bouquet, founder of Pinknic as well as La Nuit en Rosé, hopes will set the tone for the inaugural wine, food, and music event on Governor's Island in New York City."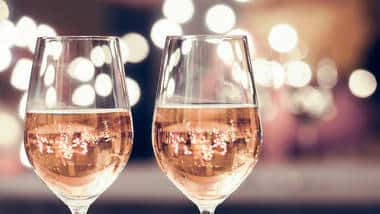 What a fabulous way to spend a beautiful sun-filled day sipping on your favorite pink beverage.
When: Saturday July 9 – Sunday July 10, Noon- 5 pm
Where: Governors Island Play Lawn
www.PINKnic.com