Seen On The Street
07.12.2012
As an account manager at CQG, a charting, analytics, and electronic trade-routing firm, Marta Billeci's office attire is, quite literally, buttoned up.

"During the week, I'm pretty conservative," she told Markets Media Life on a June 3 meetup in Central Park. "I favor Theory suits, sleek business dresses, and Thomas Pink shirts. I like to keep it classic and simple." Accessorizing minimally, with only the occasional necklace, Billeci is the picture of clean, professional elegance.
Weekends are another story: "I'm a no-fuss kind of girl," Billeci explains. "I'm outdoors, running a lot in Central Park, biking in Riverside Park, walking all over the city, or escaping to go hiking. My usual style is sporty, casual, and comfortable." Skinny jeans with a simple tee and scarf for gallery hunting or an uncomplicated dress at brunch is Billeci's off-duty norm: less is more, except when it comes to color, where she is definitely not shy.
For the Hamptons, Billeci maintains that classic-but-bold weekend aesthetic. While playing beach volleyball, paddle boarding, or running, brands such as Calypso or Vix are her go-tos, while Anthropologie, Parker, and Haute Hippie are her clothing standards.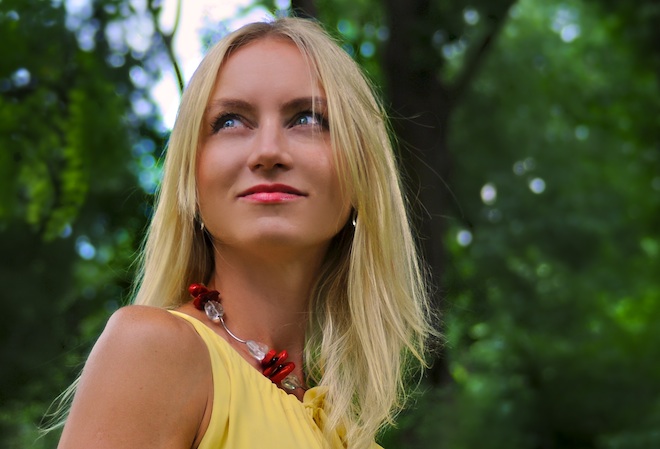 Where does an outdoor and fitness aficionado like Billeci like to go? "I love Georgica Beach in East Hampton. I hear it's washed out this year, so Main, also in East Hampton, is my next choice. I've been really into paddle boarding lately, and I like to go to Shagwong Marina for that — there's a paddle board yoga class I want to check out." As always, Billeci loves to start her beach mornings with a run by the shore, ending the day with 'sundowners' at Sunset Beach, Andorra in East Hampton, or The Dock House in Sag Harbor.
"For a polo match out east, I like a classic but fun look. For men, it's always good to take chances: think Don Draper meets Mick Jagger! Bold colors, well-fitted jeans, a pair of Chucks or boat shoes, good sunglasses, maybe a fedora hat. And no socks with your loafers, gentlemen!" Marta Billeci
"As a pescatarian, I'm always on the lookout for great seafood," Billeci says. "Clam Bar in Amagansett and Bostwick's in East Hampton are my favorites, but I also like The Meeting House for a chilled-out dinner with friends. And of course I love Montauk! Surf Lodge, Ruschmeyers, and Navy Beach (which) are great for the music scene and laid-back atmosphere."