Singapore Names 15 Finalists for CBDC Challenge
08.31.2021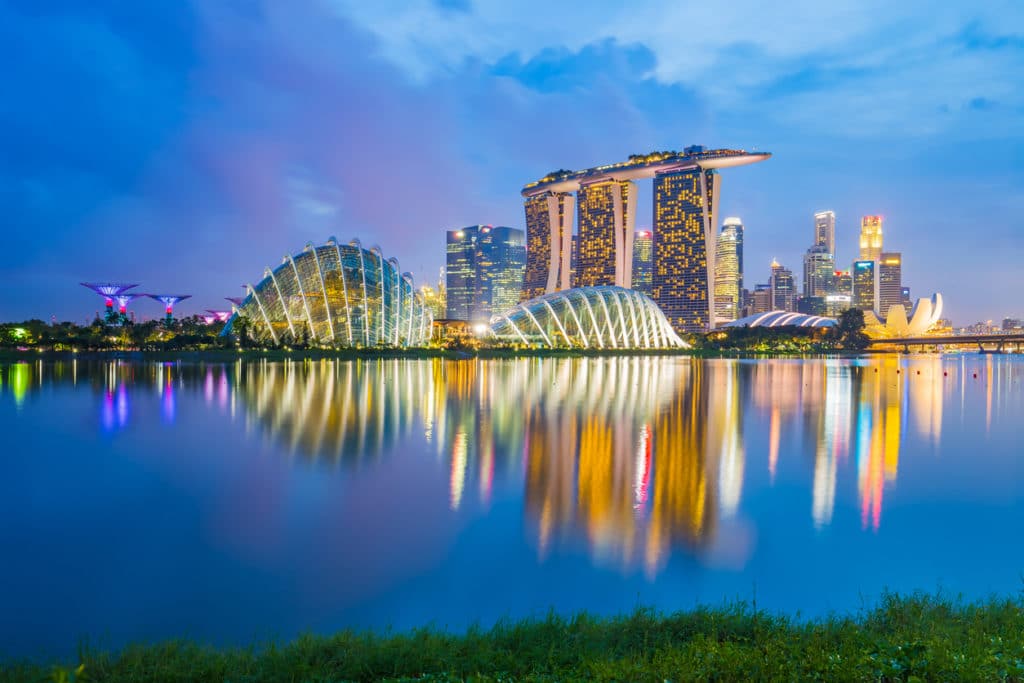 The Monetary Authority of Singapore (MAS) announced the 15 finalists for the global competition to develop retail Central Bank Digital Currency (CBDC) solutions (Global CBDC Challenge). The finalists, comprising financial institutions, FinTechs and technology solution providers, will progress to the Acceleration Phase of the Global CBDC Challenge, before they pitch their solutions to a panel of judges and an international audience at this year's Singapore FinTech Festival [1] .
@MAS_sg has announced 15 finalists for the Global CBDC Challenge – a competition to develop retail #CBDC solutions. The challenge received 300 submissions from more than 50 countries and finalists will present their solutions during @sgfintechfest.
READ: https://t.co/GAKkr5B95t

— MAS (@MAS_sg) August 30, 2021
2   The Global CBDC Challenge attracted over 300 submissions from more than 50 countries, with more than half of the submissions coming from Asia. Participants were invited to address 12 problem statements relating to: (i) CBDC Instrument; (ii) CBDC Distribution; and (iii) CBDC Infrastructure; covering topics such as inclusivity, interoperability and programmability. The proposals from the finalists sought to address multiple problem statements through a variety of technology approaches including hardware wallets, digital identity and asset tokenisation solutions.
3   The finalists were selected by an independent panel of judges comprising policy and technical experts, academia and senior representatives from some of the intergovernmental organisation partners. Please refer to Annexes A, B and C respectively for details on the competition, finalists and judging panel.
 List of Finalists 
 ANZ Banking Group Limited
 Bitt
 Citibank N.A., Singapore Branch
 cLabs, Inc.
 Consensys
 Extolabs LLC
 Giesecke+Devrient advance52 GmbH
 HSBC Bank (Singapore) Limited and HSBC Holdings plc
 IBM
 IDEMIA
 Criteo
 IOG Singapore Pte Ltd
 Soramitsu
 Standard Chartered Bank
 Xfers Pte. Ltd.
4   The finalists will next go through an eight-week Acceleration Phase, supported by Tribe Accelerator, where they will develop and refine their solutions. Finalists will participate in masterclasses [2] and networking sessions with industry experts and be given access to the API Exchange (APIX) [3] Digital Currency Sandbox for rapid prototyping of their digital currency solutions.
5   During the Global CBDC Challenge's Demo Day as part of the Singapore FinTech Festival 2021, the finalists will present their innovations and the top three will win S$50,000 in prize money each. All 15 finalists will be fast-tracked in their applications for grant funding of up to S$200,000, under the MAS Financial Sector Technology and Innovation (FSTI) Proof-of-Concept Scheme [4] . The solutions of the finalists as well as key insights from the other submissions will be featured in a post-event report.
6   Mr Sopnendu Mohanty, Chief FinTech Officer, MAS, said, "The Global CBDC Challenge aims to discover and develop retail CBDC solutions that will benefit the global community. We are encouraged by the strong interest from established financial institutions and emerging FinTechs alike. The quality of proposals received from the global innovation community was impressive. There was a healthy diversity of solution approaches across the different problem statement categories. We look forward to showcasing the shortlisted solutions at the Singapore FinTech Festival."
Source: MAS