Stacey Cunningham Becomes Advisor to Uniswap Labs
06.16.2022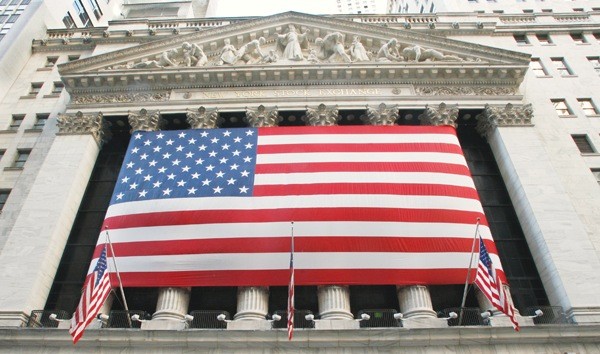 Stacey Cunningham, former president and current board member of the New York Stock Exchange, has become an advisor to Uniswap Labs, the decentralized exchange which contributes to Uniswap, a protocol for trading and automated liquidity provision in cryptocurrency Ethereum.
Excited to bring my years (decades?!) of exchange experience to @haydenzadams and the @Uniswap team to advance their mission of democratizing new markets. https://t.co/eS4X10sH9E

— Stacey Cunningham (@stacey_cunning) June 15, 2022
3/ Uniswap Labs is focused on building revolutionary technology—through ups and downs.Our goal is to enable more transparent and fair markets for all.

Stacey's seen how it's done in TradFi — and she's excited about working with our team toward a better system in DeFi.

— Uniswap Labs 🦄 (@Uniswap) June 15, 2022
ICE, the owner of the NYSE, announced in December that Cunningham would join the board of directors of the NYSE and be succeeded by Lynn Martin, former president, ICE fixed income and data services as president of the NYSE.
Jeff Sprecher, founder, chairman and chief executive of ICE said in a statement at the time: "Nine years ago this month, ICE announced its $8.2bn acquisition of NYSE Euronext, a move that put our relatively obscure company on the map. One week before that news broke, Stacey Cunningham joined the NYSE. She was new to our team, but not new to the building, having spent the early years of her career on the NYSE Trading Floor. Stacey embraced the challenge as ICE set out to reinvent a global icon. As the NYSE's Chief Operating Officer and, since 2018, its 67th President, Stacey oversaw a complete technology overhaul of the Exchange, delivered innovations in our capital markets with the advent of the NYSE Direct Listing, and expanded ESG efforts across NYSE and its broader community, all while continuously advocating for investors. Stacey led the NYSE through an extraordinary era that saw its technology prove resilient and its trading systems thrive in even the most turbulent times. She begins a new chapter with the Exchange better and stronger for her tireless efforts, and with our deepest thanks."
Hayden Adams, inventor of the Uniswap protocol, said:
🦄 It's critical DeFi learns from both the successes and failures of existing financial systems

Former NYSE president @stacey_cunning's expertise and excitement in the transformative potential of AMMs is part of why I'm so thrilled to welcome her as an advisor to @Uniswap Labs https://t.co/QJ0LVWT5lN

— hayden.eth 🦄 (@haydenzadams) June 15, 2022