By Shannon Ostrowsky, Markets Media Life Correspondent
He boarded a plane for South America with his dad, passport, and hiking attire. Their layover was in Lima, a humid, thriving city and capital of Peru. After nearly 4,000 miles, the father-son duo still had one more stop to their final destination of Cusco, a much smaller city that was once capital of the Inca Empire in Peru where they will be based.
They committed to a 10-day lodge trek to Machu Picchu, where they and 10 other eager hikers and adventure-seekers would embark on a somewhat physically-demanding yet breath-taking excursion in foreign land. The first day involved exploring Cusco, including multiple sites like the Koricancha temple, one of the most worshipped temples in the city known as "the gold precinct", and Sacsayhuaman fortress, an architectural park at a surprisingly higher elevation than Machu Picchu.
Every day involved some sort of hike on manageable terrain on trails already well-traveled, some being part of the Incan road system. Since most of the economy in the area is driven by tourism, the paths are well taken care of and posed no hazard to the average city-slicker who needs a day or two to get a hold of the whole hiking thing. Along the way, the group stopped from one lodge to another, breaking for rest and local cuisine.
Each lodge was decorated accordingly, adorned with local art work from the village and spruced with potpourri. Having some lodges on opposite sides of valleys and mountains, they had the opportunity to converse with a range of people where most, if not all the staff, were from the local village. All were pleasant and kind, and boy could they cook! Many of the dishes had some Asian influence, and the traditional dish cuy was a big hit (it's guinea pig in case you were wondering). By this point, the precaution to pay attention to water sources were drilled in their heads, knowing it was ill-advised to brush their teeth without asking if a certain water source was okay to use.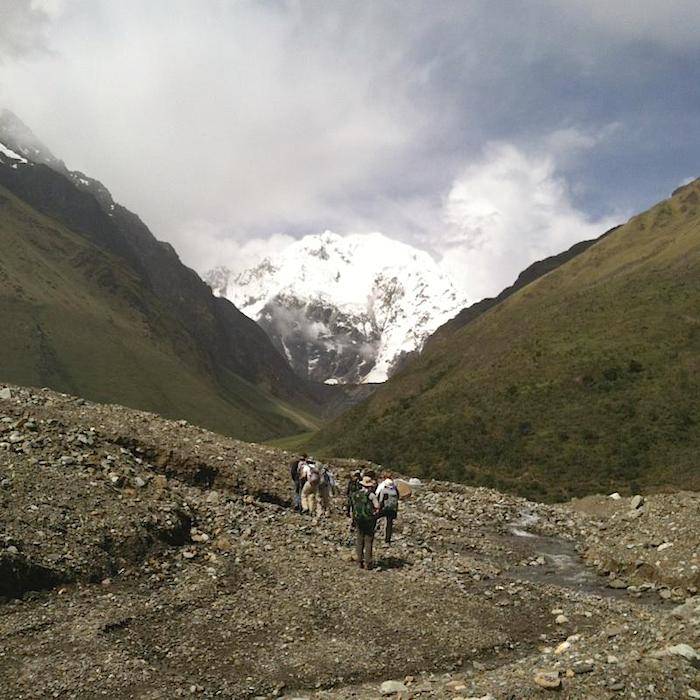 Along with the elevation, which at one point reached 15,000 feet, the sudden changes in ecosystems altered the weather tremendously and occasionally made the trek difficult. The guides were an enormous help through the process, both from the area and had college degrees in either archeology or Peruvian history. Every day, both guides educated the group and first-handedly engulfed everyone in the Peruvian culture, taking them from glacial lakes to coffee plantations and finally to Machu Picchu.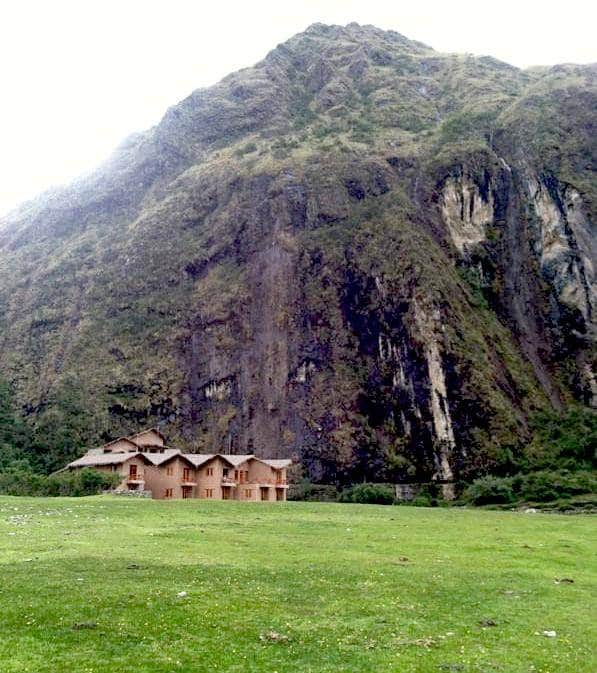 A 15th century Inca site, Machu Picchu is an internationally recognized destination and tangible evidence of the power and achievement of the urban Inca Empire at its peak. Though it is still unknown why Machu Picchu was built, it is still impossible to ignore the remarkable structural and landscape designs by the Incas 500 years ago, despite their lack of iron, steel and wheels.
After 10 days, 40-plus miles of hiked terrain, and lots of Inca Cola (a bubblegum flavored soda), it was time to bid a final farewell and leave Peru. And less than a year later, he is scouring the internet for his next adventure to take him to even greater heights—seriously though, he asked me for excursion websites this morning.
For more information on the excursion, visit rei.com/adventures.
Photo by Diego Jimenez