To Be or Not to Be…
03.27.2015
By May Zhee Lim, Markets Media Life Correspondent
I walked into the American Theatre of Actors not knowing what to expect. I hadn't heard of Monsterpiece Theater Collective before and Hamlet was a play that I've read, seen, and breathed. After walking up a flight of stairs, a handwritten sign announced that I had indeed arrived at Beckmann Theater. I took my seat in the intimate space which sat not more than forty people.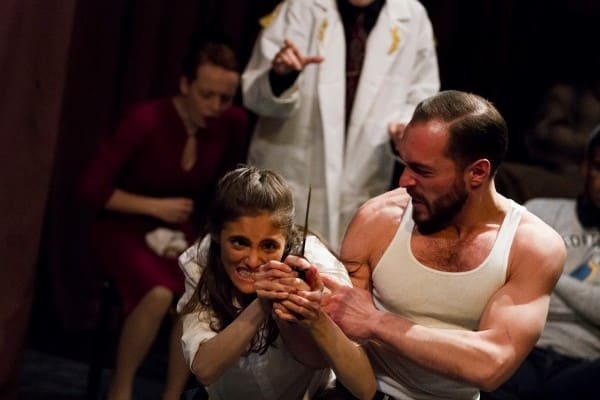 Hamlet's story is familiar even to those who have not read, seen, and breathed the play. Deeply disturbed by his mother's marriage to his uncle before they even have time to mourn his father's death, our titular protagonist goes mad. Jessica Cannizzaro plays the Prince of Denmark with aplomb, bringing a kind of charm and exuberance (however unsettling that may be) to the character; it's simply electrifying to watch Hamlet go from raining fury down on poor Ophelia (Lizzy Jarrett) to ecstatically directing the players before the big show.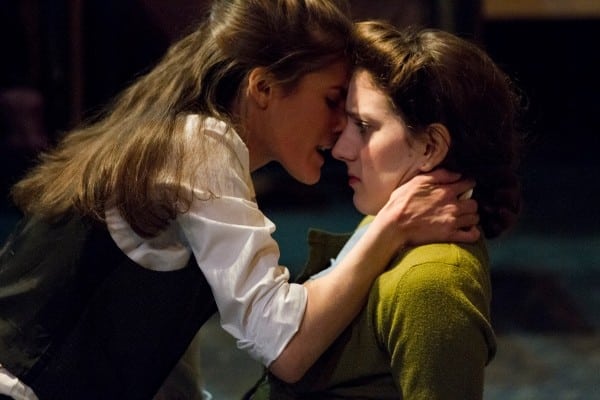 Too often productions miss the humor in Shakespeare's tragedies, but not this one. Polonius is portrayed by Christopher Callahan as the delightfully crotchety and eccentric right-hand man to the king. He sports a bushy beard, wears a cable-knit sweater vest, and was an actor himself in university. The tenderness he shows towards Ophelia endears him to us, and when the ill-fated moment arrives, we were all sad to see him go.
The show's choice to not cast anyone as a villain is an interesting one, and serves to make the characters, given the lack of a clear backstory, more compelling. The royal couple is one instance of this. John Amir and Sarah Quigley turn Claudius and Gertrude into empathetic figures in this play, capable of showing affection and kindness to the people around them, as well as remorse and repentance about their actions.
By the end of the night, I left the theater remembering all the reasons I'm grateful that a play like Hamlet is still being staged for audience today, and that, I think, is a sign that the production has done a bang up job with it.
Hamlet. March 27-28, 8pm. March 28-29, 2pm. $20. Beckmann Theater @ American Theatre of Actors, 314 W 54th Street, NY. Tickets at http://monsterpiecehamlet.bpt.me/
Photos via Andrew Cannizzaro