Total Initial Margin Tops $1 Trillion
05.25.2022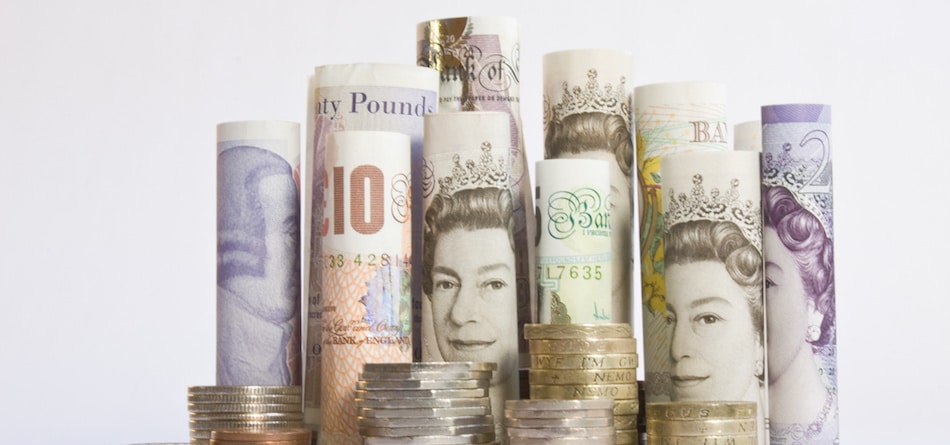 Total initial margin across the derivatives industry has risen above $1 trillion for the first time according to analytics provider Clarus Financial Technology as regulatory hearings are taking place on proposed changes to the margin process.
Chris Barnes at Clarus said in a blog that total initial margin increased 18% from $986bn in 2020 to $1,16 trillion in 2021. He added that initial margin requirements across the industry have increased by $725bn since 2016.
For the first time, we see over $1Trn in Initial Margin https://t.co/LUBzAIDfB6

— Clarus (@clarusft) May 25, 2022
Barnes said foreign exchange options and non-deliverable forwards (NDFs) are likely causing the increase in margin in FX due to the exemption of physical foreign exchange forwards from the uncleared margin rules. In the rates market, the cause is most likely to be swaptions as the delta hedges are mandated to be cleared.
"Given it is mainly hedge funds coming into scope with phase 5, we should therefore probably expect an increase in uncleared initial margin next year as more products, and phase 6 counterparties, come into scope," he added.
Regulators have been phasing in Uncleared Margin Rules (UMR) since 2008 to reform the over-the-counter derivatives market following the global financial crisis.
However Clarus said uncleared initial margin made up 19% of the total in 2017 when the first phase of the regulation was introduced and has risen to 26%. In contrast, initial margin for cleared over the counter derivatives has fallen from 31% to 28% over the same timeframe and for exchange-traded derivatives has decreased from 50% to 46%.
Barnes added: "All roads point to more optimisation being necessary across the industry in the coming years."
Margin changes
Crypto venue FTX US has applied to the Commodity Futures Trading Commission to offer central clearing of margin products directly to retail customers. FTX's proposal would replace the traditional distributed risk clearing model involving futures commission merchants with an automated and centralized process that does not use intermediation which has been opposed by derivatives exchanges and clearinghouses.
FTX has proposed a real-time margining system combined with an auto-liquidation feature for under-margined customers and a self-funded guaranty fund to stand behind large losses.
The US House of Representatives Committee on Agriculture held a hearing, Changing Market Roles: The FTX Proposal and Trends in New Clearinghouse Models, on 12 May. CME Group and ICE both opposed the proposal from FTX US which was defended by the crypto venue and the FIA, the derivatives trade body, at the hearing.
the incumbents are revealing their vested interest in keeping FCMs first in the line of fire, and last in the line of profit, by shifting all default obligations to them. it's a good business – for the traditional clearinghouses.#HouseAgHearing

— Zach Dexter (@zachdex) May 12, 2022
the default capital typically held against positions by FCMs, to cover credit risk, is held directly at the DCO. posted by us.

it's possible because of real time risk management, which significantly reduces credit risk.

— Zach Dexter (@zachdex) May 12, 2022
CFTC staff are also holding a public roundtable on May 25 2022 in Washington DC to discuss issues related to intermediation in derivatives trading and clearing.
FTX remains committed to transparency and public engagement. For more information visit our policy blog:https://t.co/p15GDbY6ka

— Brett Harrison (@Brett_FTXUS) May 25, 2022
Walt Lukken, president and chief executive of the FIA, said in blog that he enjoyed being back at his stomping grounds on Capitol Hill testifying in-person before the committee.
Lukken added: "The recent hearing I attended was the culmination of months of building excitement and attention around the proposal set forth by FTX US to offer a non-intermediated clearing model. It has been the talk of the industry for months."
He continued that while FTX's combination of these tools is unique, many in the industry have similar efforts to quicken the pace of risk management and settlement. The FIA itself has proposed an industry blueprint that aims to settle give-up and allocated trades in real time on trade day. Exchanges have also started digital asset initiatives, are also experimenting with blockchain and are migrating their technology to the cloud.
Lukken wrote that this debate is healthy for the industry no matter the outcome, as the industry thoughtfully consider ways to make markets more resilient.
"But don't be fooled…whatever happens to the FTX proposal, these technology changes are coming, and will have a major impact on the market structure of our industry," he added. "We should welcome responsible innovation that improves risk management and customer protections, and that paves the way for greater efficiency in the processing of trades. That's playing the long game."