Tradeweb Has Record Trading Volume
11.04.2021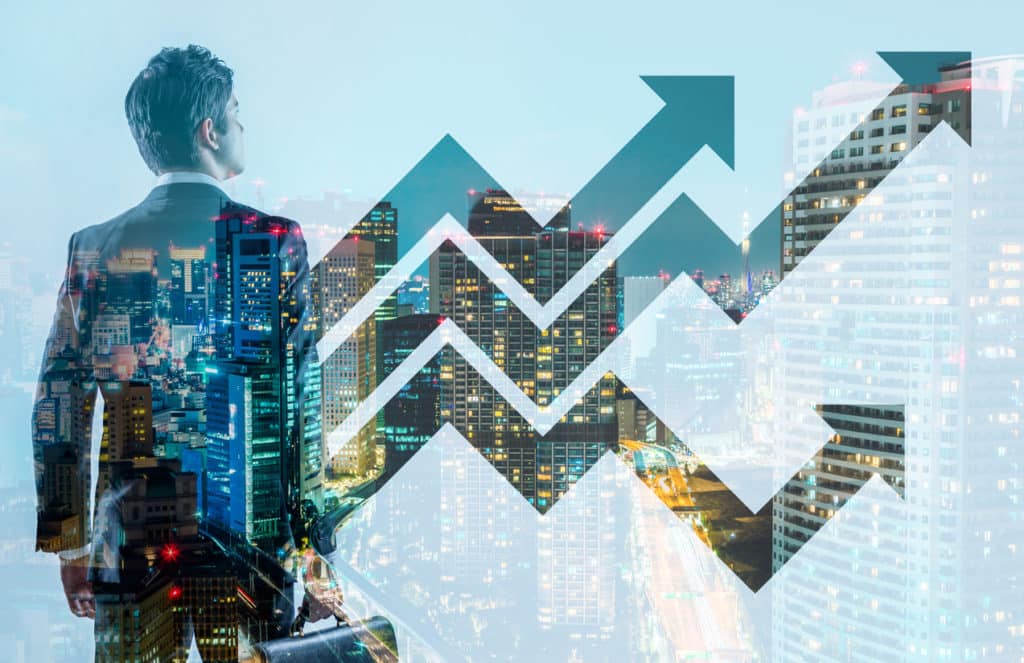 Record Total Volume of $25.6 Trillion and Record Average Daily Volume of $1.26 Trillion
Tradeweb Markets, a leading, global operator of electronic marketplaces for rates, credit, equities and money markets, reported record trading volume for October 2021. Total trading volume for October 2021 was a record $25.6 trillion (tn), and average daily volume (ADV) for the month was a record $1.26tn, an increase of 39.4 percent (%) year over year (YoY).
This morning we reported record total October 2021 trading volume of $25.6 trillion and average daily volume of $1.26 trillion.

Read the full release here: https://t.co/VGVb0WaOvz pic.twitter.com/Z1u2WG2De1

— Tradeweb (@Tradeweb) November 3, 2021
Lee Olesky, Tradeweb CEO, said: "October 2021 was a record-breaking month for Tradeweb, with incredibly strong results in government bonds, rates derivatives and credit. The wide range of execution protocols we offer within those asset classes was centrally important to our clients, with robust usage of streams, request-for-market, portfolio trading, request-for-quote, and session-based trading. We believe the market participants we serve want to execute electronically, as well as digitize more of their trading workflows."
In October, Tradeweb facilitated record activity in U.S. Treasuries, European Government Bonds, Rates Derivatives, and U.S. High Yield credit. Additionally, Tradeweb set new records in TRACE market share for both U.S. High Grade and U.S. High Yield, capturing 22.3% and 11.0% respectively, with a record 7.5% of U.S. High Yield transacted fully electronically.
Rates
U.S. government bond ADV was up 77.5% YoY to $148.9 billion (bn)[1], and European government bond ADV was up 32.7% YoY to $36.3bn.

Record activity in U.S. government bonds was driven by a combination of factors including record trading across institutional and wholesale markets, boosted by streaming protocols, as well as the addition of the Nasdaq Fixed Income business. Record activity in European government bond trading continued to benefit from strong activity in UK Gilts. Steady global government bond issuance, along with recent rising rates market volatility, remained supportive of trading.

Mortgage ADV was down 6.5% YoY to $201.0bn.

Declining issuance and record home price appreciation weighed on overall market activity.

Swaps/swaptions ≥ 1-year ADV was up 68.3% YoY to $202.9bn, and total rates derivatives ADV was up 135.8% YoY to $491.3bn.
Swaps/swaptions ≥ 1-year volumes were driven by robust client interest in the request-for-market (RFM) protocol and continued engagement from international clients. Record emerging markets activity reflected continued momentum due to the continued adoption of electronic trading. Market focus on evolving central bank policy drove record trading in swaps/swaptions < 1-year.
Credit
U.S. Credit ADV was up 25.8% YoY to $6.6bn and European credit ADV was up 15.2% YoY to $1.8bn.

Continued strong growth in U.S. and European credit was driven by client adoption of the request-for-quote (RFQ) protocol, session-based trading, and the further growth of portfolio trading. U.S. High Yield ADV set a new record, as did trading across Tradeweb AllTrade. U.S. High Grade TRACE market share was 22.3%, of which 12.8% was transacted fully electronically, and U.S. High Yield TRACE market share was 11.0%, of which 7.5% was transacted fully electronically.

Credit derivatives ADV was down 3.7% YoY to $11.4bn.

Waning credit market volatility weighed on volumes.
Equities
U.S. ETF ADV was up 5.4% YoY to $4.9bn and European ETF ADV was up 25.1% YoY to $2.2bn.

Continued growth of institutional clients contributed to higher volumes in U.S. and European markets. In the U.S., the strong growth in institutional trading more than offset declining wholesale activity as a result of waning equity market volatility.
Money Markets
Repurchase Agreement ADV was up 1.9% YoY to $328.5bn.

The addition of new clients on the platform continued to support growth in Global Repo activity. Retail money markets activity remained pressured by the low interest rate environment.
For the complete report go to https://www.tradeweb.com/newsroom/monthly-activity-reports/.
Source: Tradeweb