Tradeweb Reports Second-Highest Month Ever
12.04.2020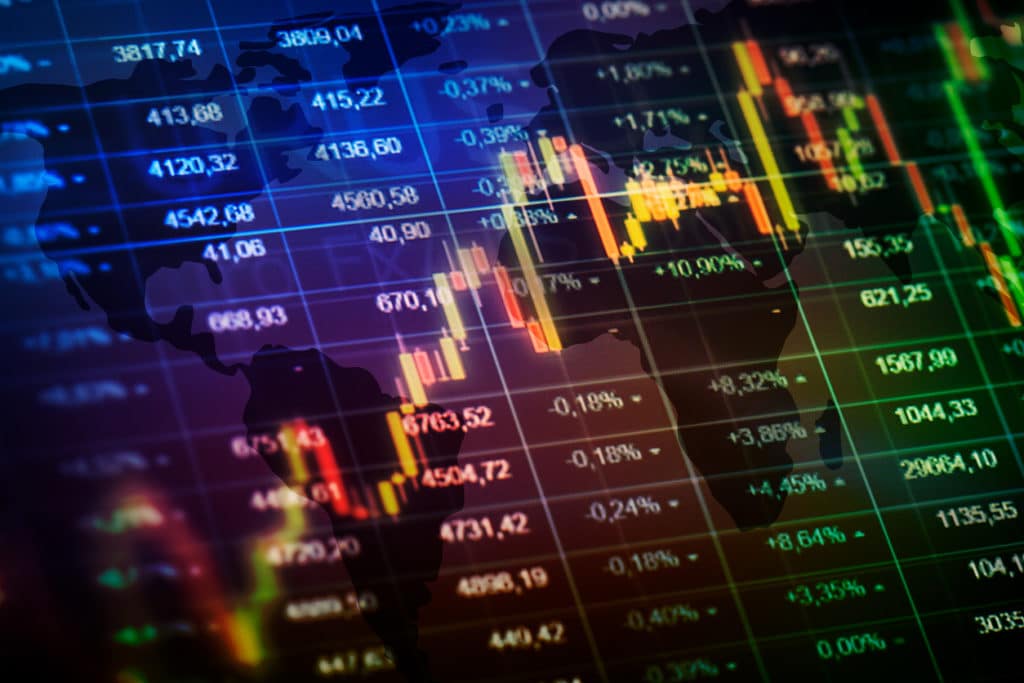 Average daily volume (ADV) across rates, credit, equities and money markets for Tradeweb Markets was $958.7 billion (bn) in November 2020, up 37.2 percent (%) year over year (YoY) and Tradeweb's second-highest month ever. Average daily trades for the month totaled 55,837.
Tradeweb set monthly ADV records across cash rates and credit markets, specifically Treasuries, Mortgages, U.S. High Grade Credit, U.S. High Yield Credit, European Credit, Chinese Bonds and Repurchase Agreements, as well as automated trading (AiEX) across products.
Tradeweb captured a record 20.1% of U.S. High Grade TRACE (including 10.3% fully electronic) and a record 6.8% of U.S. High Yield TRACE (including 3.9% fully electronic). Additionally, Rates Derivatives captured record SEF market share.
Today we reported total November trading volume of $18.7 trillion and average daily volume (ADV) of $958.7 billion, breaking last month's record of our second-highest month of trading volumes ever.

Read more here: https://t.co/y8PYfU0ILr pic.twitter.com/gR7FEIk1I9

— Tradeweb (@Tradeweb) December 3, 2020
RATES
U.S. government bond ADV was up 23.2% YoY to $100.1bn, and European government bond ADV was up 25.4% YoY to $27.0bn. Trading activity in U.S Treasuries exceeded $100bn ADV for the first time, supported by further growth in execution via firm streams as well as new client acquisition. Higher global government bond issuances, the U.S. election, and news of COVID-19 vaccines helped stoke robust secondary trading.
Mortgage ADV was up 27.2% YoY to $226.4bn. Low mortgage rates continued to support new home sales and refinancing activity continued to drive origination, furthering trends that began this past summer.
Rates derivatives ADV was up 25.6% YoY to $224.5bn.
Trading in swaps with tenor ≥ 1Y reached its highest levels since March 2020, with more than half the duration traded on SEF done via Tradeweb Markets, which was record share1 . Trading on risk-free rates and trading via request-for-market (RFM) list continued to see solid growth.
CREDIT
U.S. credit ADV was up 42.7% YoY to $5.6bn and European credit ADV was up 19.5% YoY to $1.8bn.
Record trading in anonymous all-to-all trading and portfolio trading on the Tradeweb platform as well as anonymous sessions-based trading drove growth in U.S. Credit, while a new record in portfolio trading added to growth in European Credit. U.S. and European Credit set new records in volume, and U.S. Credit captured record TRACE market share. TRACE High Grade market share rose to 20.1% (10.3% fully electronic) and TRACE High Yield market share rose to 6.8% (3.9% fully electronic).
Credit derivatives ADV was up 87.6% YoY to $12.0bn.
Strong macro currents continued to drive strong trading activity.
EQUITIES
U.S. ETF ADV was up 87.6% YoY to $4.8bn and European ETF ADV was up 66.1% YoY to $2.7bn.
Record-breaking moves in equity markets and continued new client adoption contributed to growth across our Global ETF business.
MONEY MARKETS
Repurchase Agreement ADV was up 68.5% YoY to $330.4bn, while retail money markets activity remained pressured by the low interest rate environment.
Global Repo activity continued to grow, driven in part by the addition of new dealers and participants on our global institutional Repo platform.
Source: Tradeweb