TRADING UP: NatWest Names Madar Co-Head Currencies
01.21.2020
NatWest Markets has appointed Fabio Madar as Co-Head of Currencies and Head of Currencies Sales & Currencies Structuring, reporting to Kieran Higgins, Head of Trading & Flow Sales. Madar will work closely with Simon Manwaring who becomes Co-Head of Currencies in addition to his Head of Currencies Trading role. Madar brings more than 20 years' experience having most recently been Global Head of G10 FX Trading and Distribution at Barclays. Prior to that, he spent 13 years at Deutsche Bank where he was Global Head of FX Sales.
If you have a new job or promotion to report, let me know at jdantona@marketsmedia.com
Standard Chartered announced the appointment of Rene Keller as Chief Information Officer (CIO), Corporate, Commercial & Institutional Banking (CCIB). Based in Singapore, he reports to Dr Michael Gorriz, Group Chief Information Officer, and is responsible for the business' technology strategy, architecture and delivery value chain that will drive strategic business outcomes. He was most recently Group Data Officer and Group Head of Innovation at Deutsche Bank, and prior to that, the Global CIO for Private, Wealth & Commercial Clients. Before Deutsche Bank, Rene was Group CIO for Germany's international exchange, Deutsche Börse, and was the COO for Information Mosaic. He has also previously held technology leadership roles at Swiss Life, Credit Suisse and UBS.
Hong Kong Exchanges and Clearing Limited (HKEX) hired Daisy Cheung, as the new chairman of the Hong Kong Interbank Clearing Limited (HKICL), to its Risk Management Committee (Statutory) (RMC). Her appointment was in accordance with the Securities and Futures Ordinance. Cheung replaced Gao Yingxin, the HKICL's former chairman, on the RMC.
The Board of HKEX has also appointed John Williamson, an independent non-executive director of HKEX, to the RMC.
The Saudi Stock Exchange announced the composition of the fifth term of its Board of Directors at the General Assembly.
The Directors of the Board are:
1. Sarah Jammaz Al Suhaimi.
2. Yazeed Abdulrahman Al Humaid.
3. Khaild Abdullah Al Hussan.
4. Hashem Othman Al Hekail.
5. Sabti Suliman Al Sabti.
6. Yousef Abdullah Al Benyan.
7. Rania Mahmoud Nashar.
8. Xavier Rolet.
9. Mark Makepeace.

Sun Hao has joined PGIM as head of its Institutional Relationship Group for China. Sun, who will be based in Shanghai, will report to Philip Hsin, head of PGIM's Institutional Relationship Group in Asia Pacific, ex-Japan. In this newly created role, Sun will focus on building brand recognition and deepening relationships with chief investment officers, C-suite executives and other top decision-makers in the leading Chinese banks, pension plans and insurance companies. Sun was most recently general manager for Legg Mason's Shanghai operations. He has previously held institutional client coverage and business development roles at AllianceBernstein, Amundi, PIMCO and ING Bank.
LSEG snagged Arne Staal in its group as Head of Research and Product Management, Information Services. In this newly created role, Staal will lead the two complementary areas of the Information Services Division, linking up research and thought leadership to product strategy and product development. He joins the Group from Aberdeen Standard Investments where he served as Global Head of Macro Systematic Strategies and Macro Risk. Previous roles include Head of Product Research & Innovation at BlackRock for iShares; European Head of Index Products & Strategy at Barclays Capital; and Head of Quantitative Strategies at Standard Life Investments.

CEPRES announced that Lauren Iaslovits, Co-Founder and former Chief Operating Officer of SunGard Investran, a shareholder in CEPRES since the Fall of 2019, has now been appointed as a Special Advisor to the CEPRES' Board.
The International Swaps and Derivatives Association (ISDA) has appointed Su Yen Chia as its new Head of Asia-Pacific Public Policy. She joins ISDA from Euroclear, where she served as Alternate Chief Executive for Euroclear Bank SA/NV (Hong Kong branch) from June 2017. In this role, she played an integral part in developing policy positions and interacting with regulatory and government authorities across the Asia-Pacific region.
Incapital, an underwriter and distributor of fixed income securities and risk management investment solutions, has hired three seasoned professionals as the firm continues to expand its fixed income team. Incapital's newest team members are Andy Kamm and Robin Budd, and Senior Vice President Helen Shannon. They will report to Laura Elliott and George Holstead, co-heads of fixed income.
Andy Kamm joins as Managing Director, CMO Trading. Previously, Kamm served as a Senior Vice President at D.A. Davidson & Co. He also held various positions at Cortview Capital Securities and Scott & Stringfellow (now a division of BB&T Securities). He started on December 2 and is based in Boca Raton, FL.
Robin Budd has been appointed Managing Director, Corporates Trading. She joins from Wells Fargo, where she served as the Director of High Yield Electronic Trading and managed the Credit Trading Desk for more than 10 years.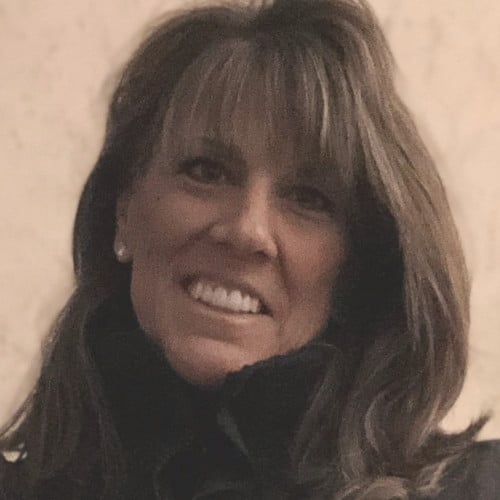 Helen Shannon joins the firm as Senior Vice President, Institutional Sales. Formerly, she served as a Director for Robert W. Baird & Co., selling investment-grade corporate bond sales to institutional clients. Prior to joining Baird, she held similar positions at Sterne Agee and Bank of America Securities.
The Trade reported Citadel Securities Head of European FICC Sales, Brian Oliver, has left the firm. Oliver has left the firm to pursue other opportunities and is now on gardening leave. He played a key role in developing Citadel Securities' European FICC business, having built out the firms swaps and Treasuries franchise across the region during his tenure.